A huge hole has formed on the eastbound lane of Beach Boulevard near Hodges Road Wednesday afternoon.
First Coast News is working to learn what caused the hole to form.
Traffic was impacted and JTA released the following statement:
Due to the road collapsing on Beach Blvd. near Hodges, the eastbound Route 9 and any Paratransit service will be detoured from the area until further notice. JTA buses will not be able to stop in the area and bus stops will be missed. We apologize for the inconvenience. Questions, call 630-3100 or Florida Relay at 800.955.8771.
Neighbors told First Coast News that a hole formed in the exact same spot a few weeks ago. They reached out about it and the Florida Department of Transportation (FDOT) responded to the scene and filled it, neighbors said. They said the hole now appears to be three times the size of the one that formed before.
First Coast News also received several reports from residents saying they warned FDOT about the area before today's hole opened up.
Google Drive showed that in December 2016, January and June 2017 that safety barrels were laid out in the same spot where the hole opened up.
Massive hole opens up at Beach Boulevard, Hodges Road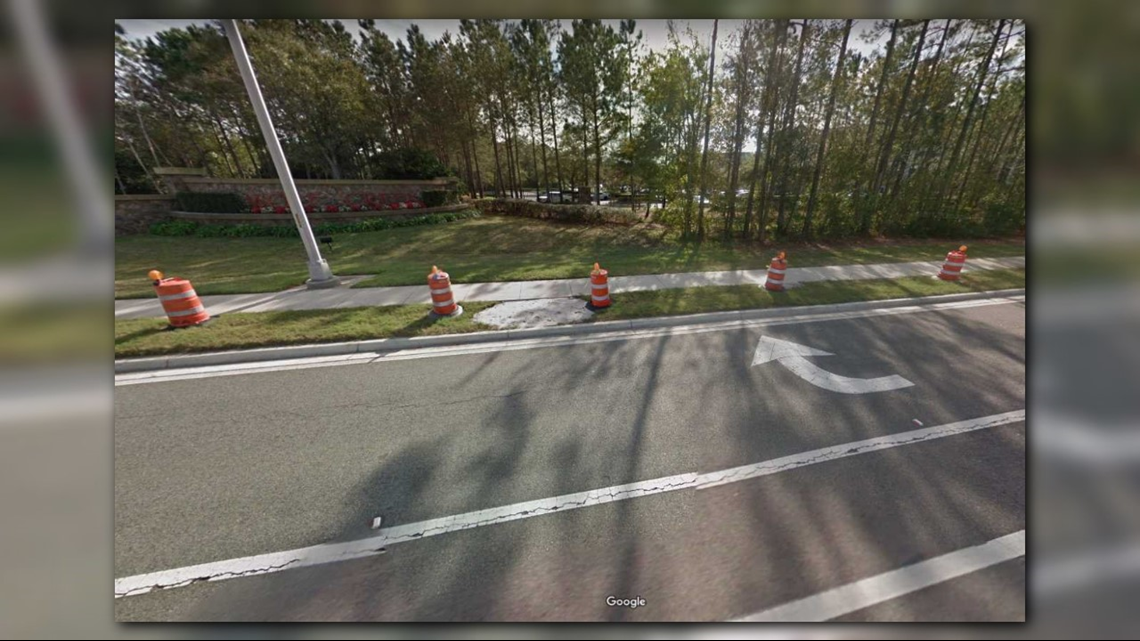 First Coast News reached out to FDOT and they are looking into possible prior warnings.