Video obtained by First Coast News shows the moment police pulled over University of Florida football players Kadarius Toney and Brian Edwards and found an AR in the back seat of their car.
First Coast News first reported on the July 22 incident earlier this week. According to a Gainesville Police Department report, Toney initially didn't stop for police when they tried to pull him over for a seatbelt violation.
Gainesville Police released two dash camera videos and two body camera videos of the incident Wednesday afternoon.
In one body camera video, Toney immediately identified himself as a football player. Toney told police he bought the gun from a local gun store for protection from locals.
Police put Toney and Edwards into handcuffs and told them they were not arrested, but detained.
"Right now, you're only detained, alright?" An officer said on the body camera video. "Only because there was an AR-15 sitting in the back of your car."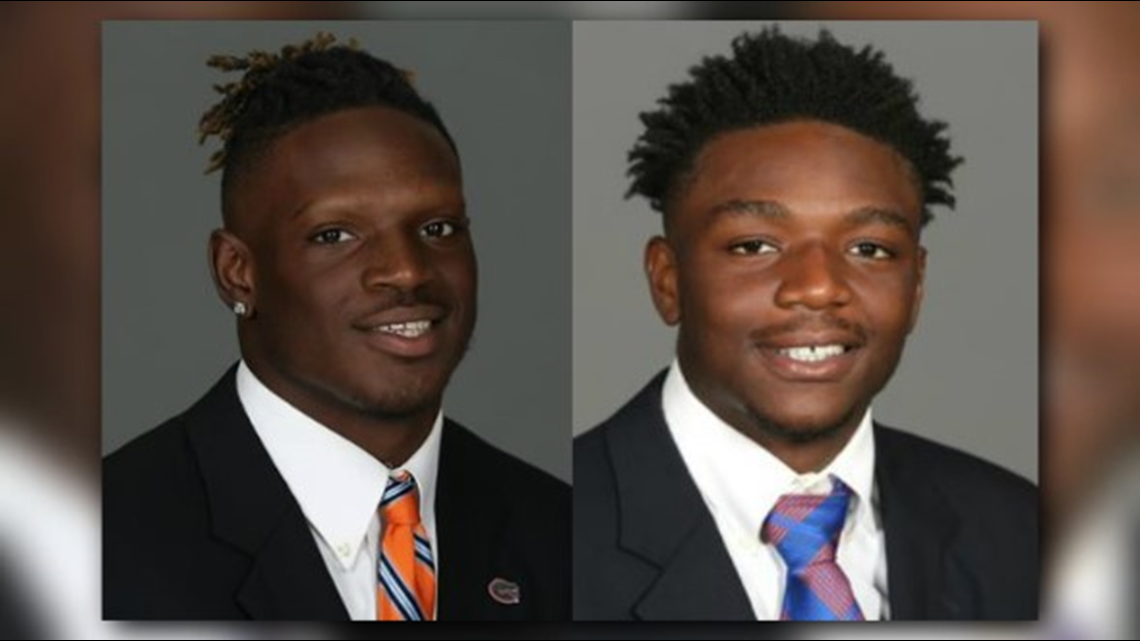 The video also revealed the police officers' uncertainty of whether to arrest the two young men. The officers repeatedly discuss among themselves open carry laws and whether the rifle could be considered "easily accessible."
In the end, neither man was arrested.
Gainesville Police released the following statement to First Coast News:
"We consulted with the State Attorney and our own in-house legal counsel. Based on their legal training and experience, charges were not warranted."