Fallen Jacksonville Sheriff's Office officer Lance Whitaker, who died in a fatal car accident while responding to a call on Tuesday, was escorted to a funeral home at 11 a.m.
Whitaker, 48, was responding to a call about a separate traffic crash near I-295 and Alta Drive around 4:30 a.m.
He was involved in a single-vehicle crash and was transported to a local hospital where he was pronounced dead.
PHOTOS: Hundreds line street in Jacksonville for procession of fallen JSO deputy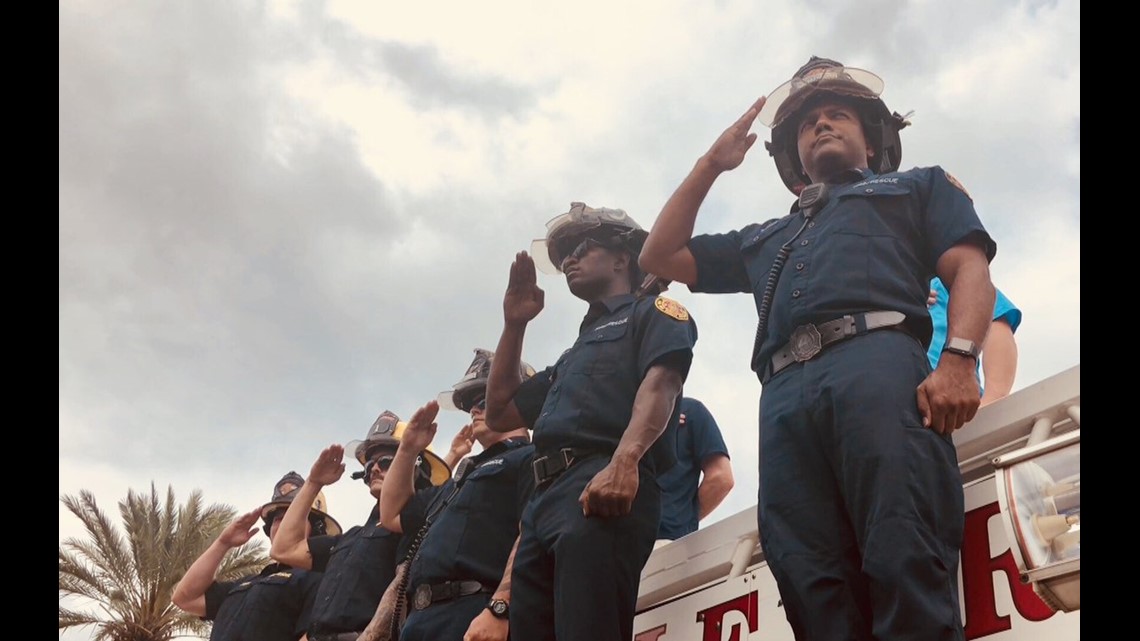 Hundreds of people came out Thursday and lined the streets as dozens of police vehicle and motorcycles escorted the hearse carrying Whitaker from Jefferson Street, 8th Street and all the way down the ramp to Riverside Avenue.
Among them was Alicia Humfleet who's known Whitaker for 11 years.
"He would have given the shirt off his back for anybody," Humfleet said. "He loved his job and he loved everybody no-matter what."
The turnout helped Humfleet focus on his life, instead of his final moments.
"He was fun, loving big heart, great smile," Humfleet said. "Always there when you needed him."
Also in attendance was Gayla Jones, who has two sons who work for the department.
Her youngest's first day in uniform was Thursday. He spent part of it saying goodbye to a fellow officer.
"I am out here as a mother, as a citizen, as a Christian, and I just want to support these men and women," Jones said. "Their job is to serve and protect us. While we're in bed they're at work and while we're going about our daily lives they are watching out for us, so we should respect them, we should honor them and most of all we should pray for them.