ST. SIMONS ISLAND, Ga. — A beach advisory has been issued for Jekyll Island and St. Simons Island after a significant oil spill occurred Saturday during the cutting of section six of the Golden Ray wreck.
Crews are at the site working to clear up oil that has washed up on the beach from the wreck.
Much of the oil was washed away during high tide, according to Captain Andy Jones, though he said it was unclear to where it was washed.
On Saturday, multiple mitigation strategies were deployed inside and outside the Environmental Protection Barrier. The oil on the beach was about five to 10 feet wide in very patchy spots.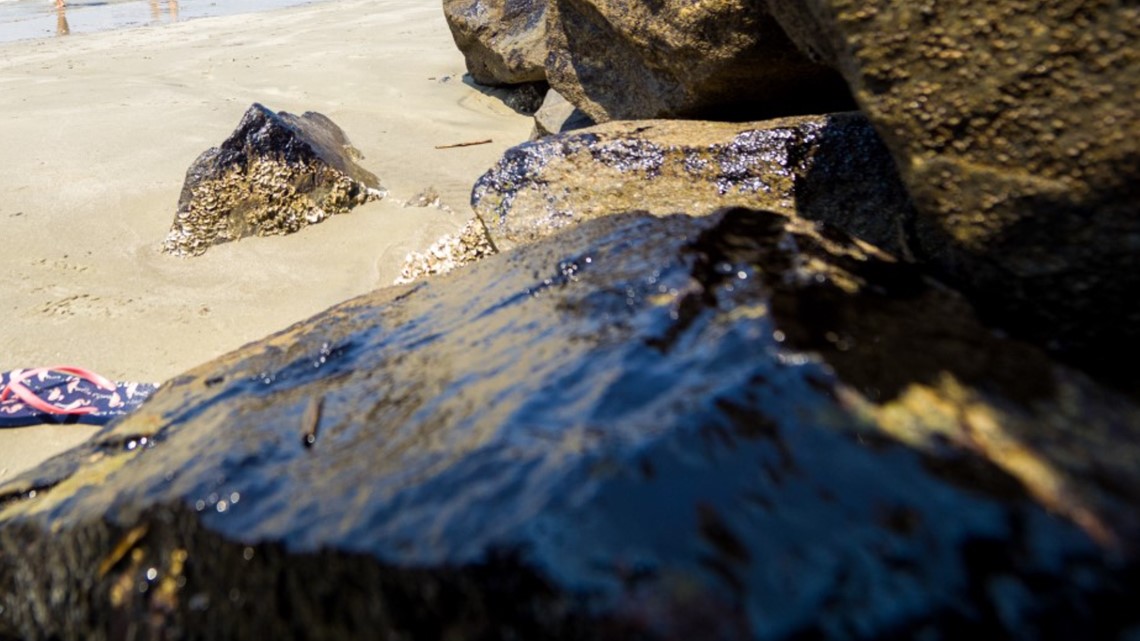 The US Coast Guard told First Coast News that they will have about 40-50 people working to start the cleanup process on Sunday. The clumps of oil expanded across dozens of blocks along the beach.
"It may take hours, but we are planning on watching this the entire day. We'll also be reassessing other areas of the sound and Jekkyl Island just in case any of the discharge that escaped the area and went out to sea, if it comes back with the tide, we'll be ready to identify where it is and use similar techniques to remove it," said Michael Himes with the US Coast Guard said Saturday.
As responders with the St. Simons Sound Incident Unified Command continue to use multiple mitigation measures to contain any pollutants, the Coastal Health District is advising the public to stay alert for oil in the water and on the sand.
If you step on a tarball or get oil on your skin, wash off the oil with soap and clean water. There is no need to use harsh detergents, solvents or other chemicals to wash oil from skin or clothing – these could be harmful to you, officials said.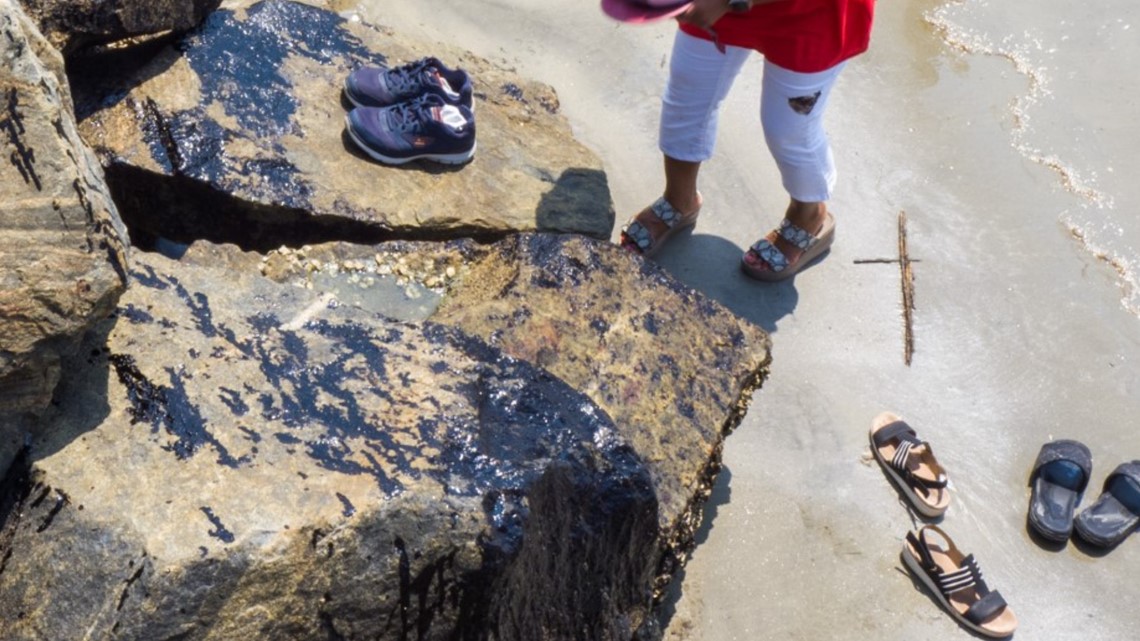 "We have all assets deployed and are moving quickly to contain any dense oil which migrated beyond the EPB with the shifting tides," said Incident Commander Chris Graff of Gallagher Marine Systems. "Our people have trained and equipment is prepared to ensure the protection of the people and environment of St. Simons Sound."
Shoreline teams are actively surveying beaches along St. Simons Island and Jekyll Island and clean-up teams are standing by to quickly respond to any affected areas.
If you encounter residual oil on the shoreline or in the water, please call the National Response Center hotline at (800) 424-8802.
Individuals are urged not to swim or fish in an area with a visible oil sheen.