JACKSONVILLE, Fla. — A family is safe after a sailboat broke free from a dock in St. Augustine Friday morning and got wedged under the Bridge of Lions, according to the St. Augustine Fire Department.
The fire department says the boat broke loose and started taking on water. However, crews were able to free it and get it safely to a dock.
Three adults, one child and two pets were unharmed during the incident, officials say.
Spencer Bailey witnessed the incident and was able to take a few photos.
"The family is unharmed and their boat doesn't look too bad considering," he said on Facebook. "I brought them aboard my boat to warm up while Fire and Rescue got their bilge pump working and rescued their pets. They have lived aboard and cruised for the last six years."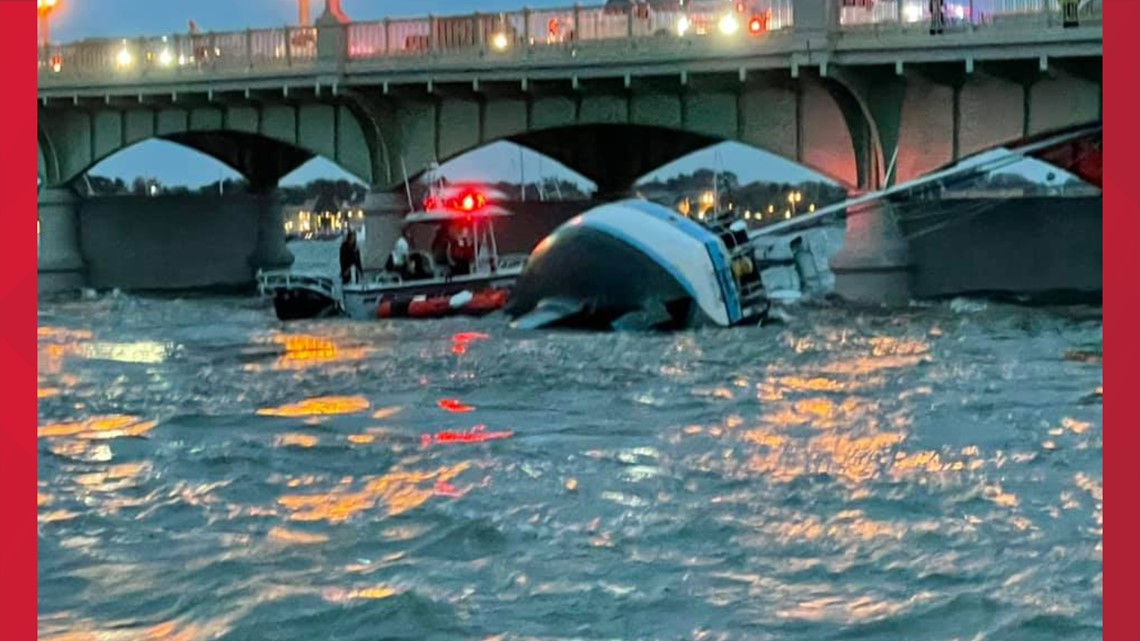 Currently, a High Surf Advisory is in effect for large breaking waves of 7 to 8 feet along the beaches, in addition to a high rip current risk with dangerous conditions.
Widespread rain will continue to spread in from the south with the showers becoming steadier through the day. The heaviest of the rain will fall across North Florida and in places along the coast like St. Augustine to Palm Coast. The wind will be gusty out of the northeast, sustained along the coast at 25+ mph.
There may even be gusts up to 40 mph at times at the immediate coast. The beaches can expect erosion with higher than normal tides and a persistent, strong onshore flow.
VIDEO: