JACKSONVILLE, Fla. — Senior Chief John Hermsdorf served our country in the Navy for 20 years. His family in Jacksonville says he saw an article on the Neptune Memorial Reef and told them that's what he wanted for his cremated remains.
His daughter, Lauren, said, "I always remember him saying, 'I'll be in the ocean, and so no matter where you are, I'll be around you.'"
He loved the ocean, his wife Carol said.
"He would find baby octopus," she recalled. "He was always lifting rocks to see little critters."
The reef memorial, Lauren said, "is just so Dad."
After her father passed from stage 4 cancer, the family went to his specific plans.
Carol chose to travel from Jacksonville to Ft. Lauderdale to watch her husband's remains mixed into cement to become part of the Neptune Memorial Reef.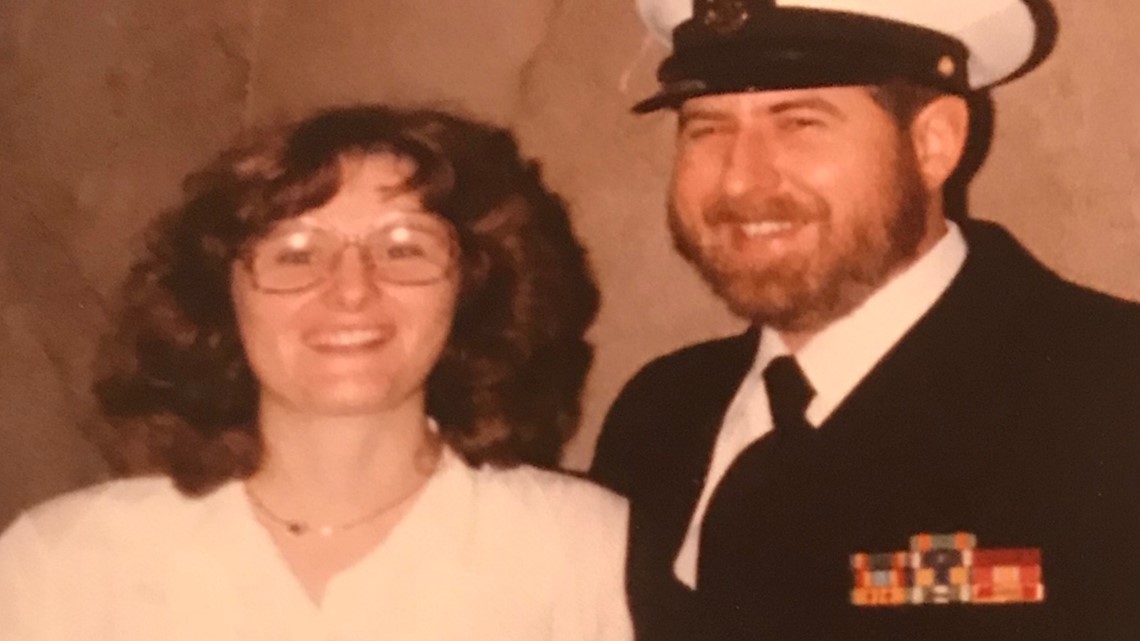 "He'll be part of where the canopy comes down," Carol said. The reef, Lauren said, looks like the legendary city of Atlantis. Families can choose which part of the architectural structure their loved ones remains become part of or they can choose a mold, such as a turtle.
The reef first opened in 2007, about three miles off Key Biscayne. Last year the reef was expanded to include spaces for 4,000 more sets of remains. Currently, about 500 sets of remains are part of the reef.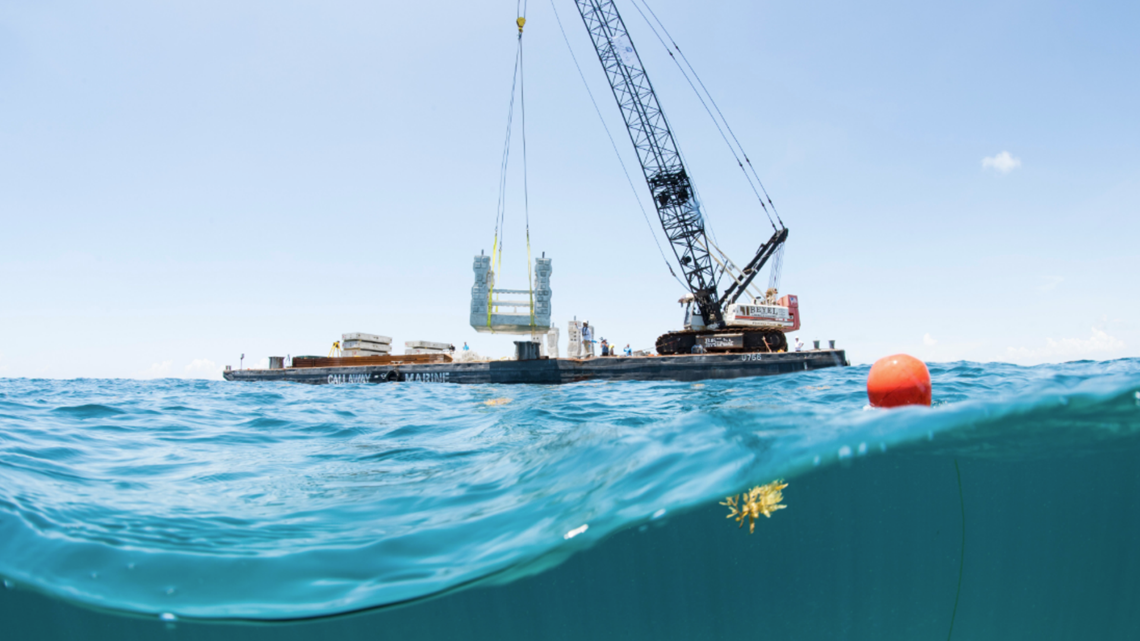 Jim Hutslar, director of the Neptune Memorial Reef, said, "We say we're the only underwater cemetery in the world, but technically we're not a cemetery because no bodies are there."
Hutslar said it took four years to get the necessary permits from various agencies, including the Army Corps of Engineers. He said the permits require the reef structure to withstand the force of a Category 5 hurricane.
As for the cost, Hutslar said, "We have a lady now who plans to spend $70,000," but the average cost to be part of the reef is $4,000-$5,000.
Hutslar believes the experience provides peace to families and often a more uplifting experience than a traditional burial.
He said when remains are placed in the reef, some families come out on boats to celebrate their loved one's life and watch the marine life. "It wonderful," he says. "It's creating life after life."
He also believes more families like the idea of a green alternative to taking up space in a traditional cemetery. That could be one reason cremation is gaining popularity in the U.S.
According to the National Funeral Directors Association, in 2015, 22 percent of Floridians chose burials, while 63 percent chose cremations.
Jody Brandenburg, President of Hardage Giddens Funeral Home & Cremation Service, said he believes in Jacksonville the rate is more "50-50." But he agrees cremations are becoming more popular because families are scattered these days and gathering for a burial can present challenging timing.
Bradenburg said Hardage Giddens is the only funeral service in Jacksonville currently working with the Neptune Memorial Reef to coordinate arrangements.
As for the family of Senior Chief Hermsdorf, they said, "It's what he wanted." Carol plans to get her scuba certification so she can dive the memorial reef and see the placement of her husband's remains.
Carol said they were married for 37 years. She said their bond was always strong and losing her husband so young is difficult. He was just 67. But she's finding peace knowing, "I did what he wanted me to do for him."
The message on his memorial plaque in the reef: "Love beyond words. Missed beyond measure."