JACKSONVILLE, Fla. -- First Coast News and Baptist/MD Anderson Cancer Center are teaming up to purchase a mobile mammography unit that will serve six local counties. We call it the Buddy Bus.
We are working to raise one million dollars to buy the Buddy Bus.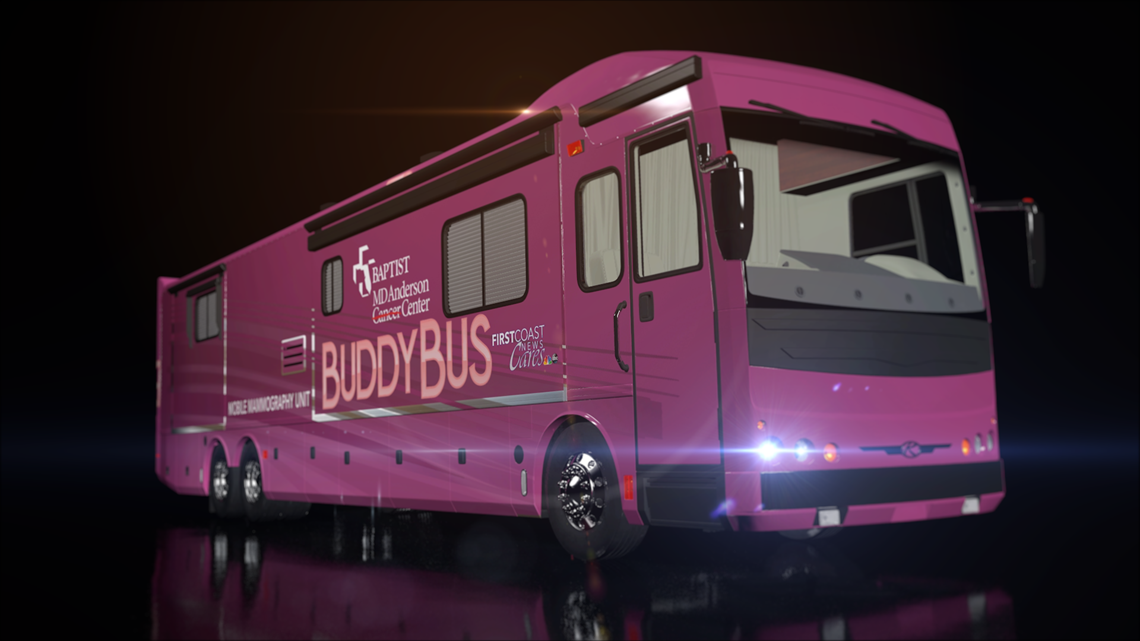 Right now less than 50% of women get regular mammograms.
We want to improve on that because a mammogram can find a pre-cancer as small as grains of sand.
If your company or group or school wants to do a fundraiser, Jeannie Blaylock would love to put you on TV. Email her at jblaylock@firstcoastnews.com