Here on the First Coast, there are many unsung heroes. Those who go above and beyond without ever seeking the spotlight. We asked you, our viewers, to nominate those you think should be honored.
First Coast News Anchor Heather Crawford got to sit down with one of our 12 Who Care Honorees, Melissa Kramer.

What happens within the walls one Jacksonville school is more than just learning. Lives are being changed.

"When it was time to find a new school for Aiden, I called Matt one day and said there is nowhere," Melissa Kramer recalled. "I called every school. There is nowhere to go we are going to have to start our own school. He thought I was crazy."

When Melissa Kramer couldn't find a school for her son who has autism she decided to start her own.

"I've always learned over the years when she has a passion about something and feels God is calling her to do something, nothing is going to get in her way," Matt Kramer said.

That was last Spring. Five months later she opened the doors to Growing Together Behavioral Center, a school for children with autism and other developmental disabilities.

"You have two things to do in life," Matt Kramer said. "You can either respond to where you are being led and actually go forth and use your gifts to do it, or you can sit back and wish somebody else would do it, and we knew nobody else was doing what we needed right now. So we had to step forward and go forth and trust and know it was going to happen."

That is what the couple did when in the span of five years they adopted four children, three sons from China and their daughter from South Korea. Their children range from 11 to 13-years-old.

"Our youngest, Aiden, has autism," said Melissa Kramer."Gabe is deaf, and we found out about a year ago he is also going blind. Brooke is deaf in one ear. She's the easy kid. Our oldest has a clubfoot and ended up with double knee surgery and some other little things going on with him."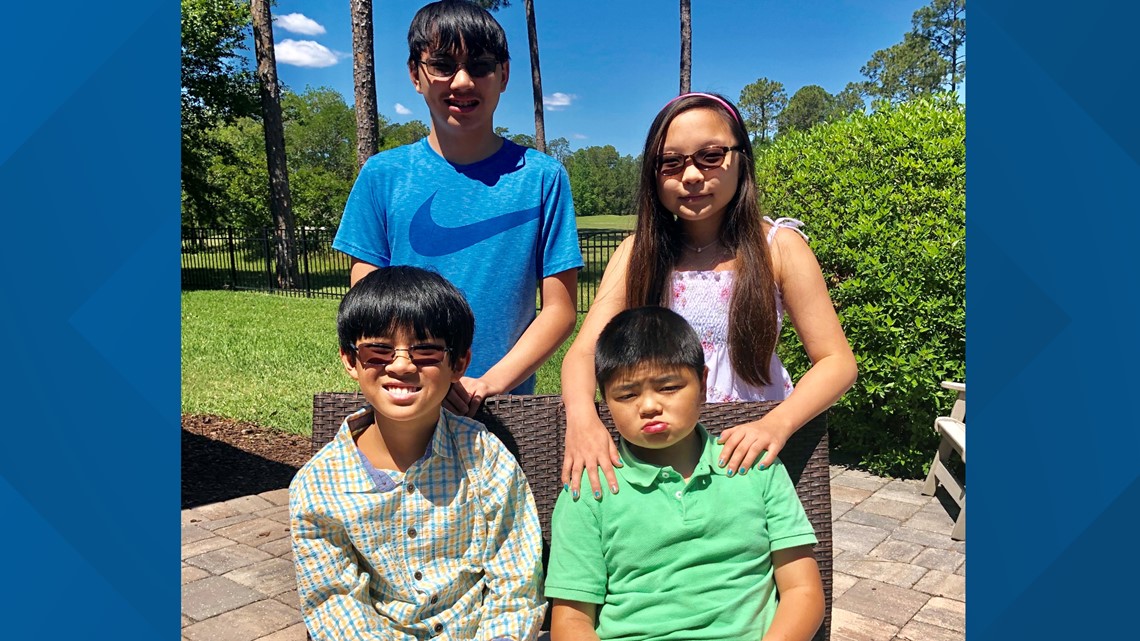 Two of her sons now go to her school, and it's there that Aiden has learned how to communicate.

"Just in the short year, he's used a communication device to communicate that he's hungry or wants to go outside and play or wants his iPad," Matt Kramer said.

"Everything about them has changed, even our oldest, Gabe, is more nurturing, more loving," Melissa Kramer said.

It's not just her own children who are thriving here.

"To me, she is a blessing, truly she is a blessing, so caring of not just her child but all of the kids," said Jennifer Feinzig, a parent. " They are her kids just like the four of her own."

For moms like Feinzig, the minute she met Melissa Kramer she knew she understood exactly what her son with autism needed.

"With her leap of faith in starting this school, my son was able to speak more in two weeks of being in this program," Feinzig said. "He was pretty nonverbal. Now he can answer questions. He knows his name. He knows his birthday."

Melissa Kramer says her school's philosophy is to create a loving and nurturing environment that continually pushes the kids to be the best they can. Now she just hopes she can help touch the lives of even more families.

"We want to expand," Melissa Kramer said. "We are really excited about opening a second school. We don't know when that will happen. It's a funding issue, "Also, our school ends at 15-years-old. We want to start a program for kids 15 to 22 so we've been applying for grants for that and seeing that as our next vision where we are going to step forward."

For Melissa Kramer, it's a labor of love.
"No, I don't get paid. I do not take a salary. We don't have the funding to take a salary, and it's much more important to me that my staff gets paid and paid well," Melissa Kramer said.

Why does she run this school? For her it's simple.

"I love the kids," Melissa Kramer said. I love the families because we are able to change lives every single day."