In the Beaches Community Kitchen, there's a lot of laughter, love and food. If you're going to walk into this kitchen, you better be prepared to put on an apron.
"I'm passionate about it. I love these people," Mary Jane Brown said.
Mary Jane Brown is the woman behind it all. She's a modest person with a strong faith.
"Well, God put me here," she said. "This is not my thing. But, when God puts you somewhere, it's so awesome to know it's where you're supposed to be."
For nearly 30 years, volunteers with the Beaches Community Kitchen have prepared and delivered meals to homebound, disabled and elderly people in our community. Right now, they're delivering more than 70 meals, three days a week.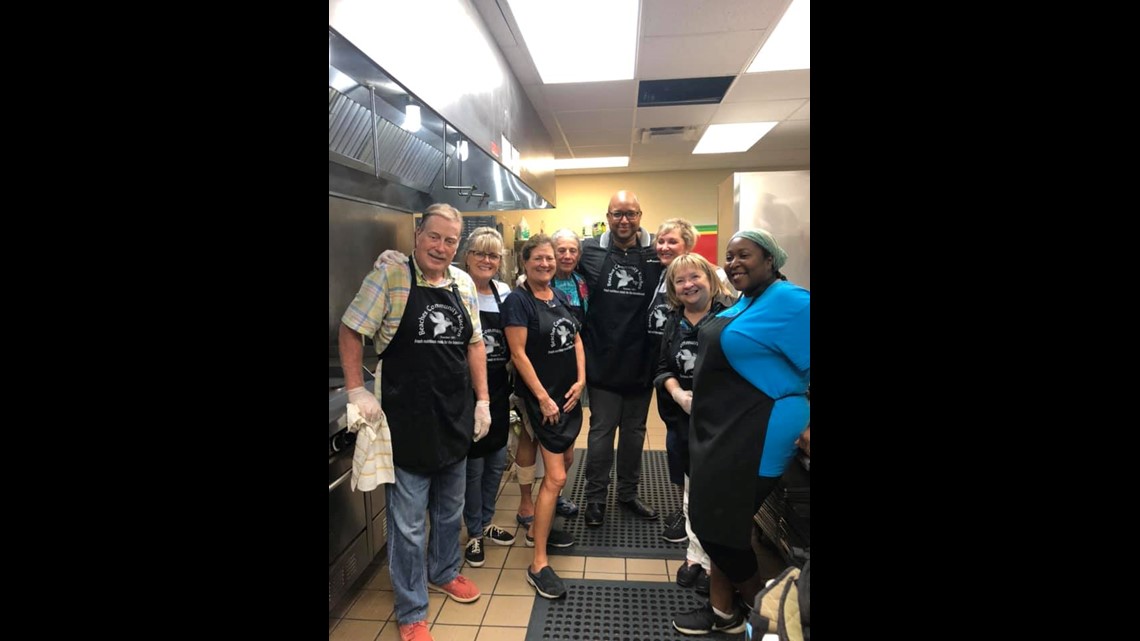 "It just breaks my heart to think someone is sitting in there home with no access to food," she said.
Brown helps prepare the menus. She finds the people who need the food and gathers the volunteers to get it all done. Brown will tell you she's not a great cook.
"I'm not a cook at all. I'm not even a good sandwich wrapper," Brown said.
But, she finds the people she needs to make it all happen.
"Have you seen that sweet little face? Who is going to tell to her no? No one is going to tell her no," Volunteer Carol Catlett said.
Brown doesn't collect a salary. She gets this all done with no money. It's all 100 percent volunteer with restaurants and grocery stores stepping in to help provide the food.
Many consider her to be a humble woman who will tell you none of this is about her; it's all about the people she serves.
"These good people take care of me. They feed me and they bring me what they need," Miss Tiny, a food recipient, explained.
That's who Brown is: A good person who puts the needs of others before her own.
"I actually believe if you're not helping other people, you're not human," Brown said.