EAST POINT, Ga. — The city of East Point held its usual city council meeting on the first Monday of the month but this particular session was anything but routine.
Nearly two dozen residents from the Jefferson Park neighborhood of East Point sat in solidarity to address the uptick in crime in their part of town over the past few months.
One Jefferson Park resident, Wil Miller, who has called the East Point neighborhood home for over 12 years referred to the recent spike in crime as an 'epidemic.'
During his time at the podium, Miller presented the council with detailed accounts of car-related crimes compiled from neighbors that ranged from misdemeanor crimes, such as theft by taking to more severe crimes like grand theft auto.
He impressed upon the council and officers present, that the crimes have become more organized and efficient, stating that in one evening on Bryan Avenue alone, there were a total of 11 car break-ins within a ten-minute period.
"In order to improve our quality of life, we need a stronger public safety presence," Miller emphasized, stating that he'd even be willing to volunteer his own time to help keep his neighborhood safe.
Miller urged the council to take these matters seriously, stating that the city needed to evolve their methods just as much and as quickly as the thieves who have been plaguing his neighborhood have evolved theirs.
After the resident comments, Ward B Councilmember Karen Reńe requested that East Point Deputy Chief Popham address citizen concerns directly.
"Community involvement is one of the key elements to help contain and root out crime in our communities," said Councilmember Reńe. Jefferson Park resides within her district.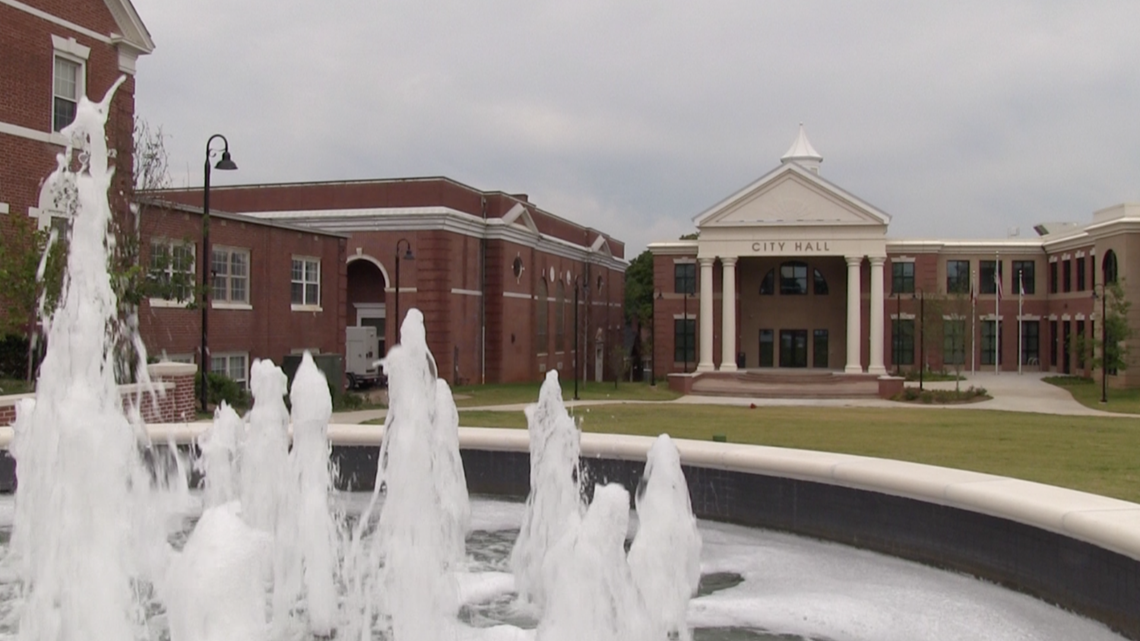 She requested that Deputy Chief Popham pay particular attention to the subjects of theft deterrent measures like tag readers but also more operational issues such as lack of staffing and resources, also officer retention.
Popham shared with the audience that the East Point Police had just that day, received a grant for the sole purpose of installing License Plate Readers or LPRs around the city.
He also made sure to convey to the residents, the Mayor and city council, that the East Point Police have already been able to utilize data collected by LPRs from adjoining municipalities like Hapeville, College Park, the city of Atlanta and soon the city of South Fulton.
"Perception is reality when it comes to crime," stated Chief Popham, "My personal philosophy is that one crime is one too many."
The Jefferson Park neighborhood possesses certain geographical attributes that unfortunately facilitate or at the very least, do nothing to deter, the current wave of car thefts.
All four borders of the lopsided trapezoid that encompasses the neighborhood are major thoroughfares for the city of East Point.
Its western border rests along Cleveland Avenue, which is only minutes away from I-85. Both Main Street and Sylvan Road intersect with Langford Parkway, which happens to form the northernmost border of the neighborhood.
In addition, several major streets in Jefferson Park nearly cut completely through the neighborhood but there are few traffic or speed deterrents, making a speedy exit extremely simple for thieves.
Before adjoining for the evening, Councilmember Joshua B. Butler, IV, recommended holding a special Public Safety Town Hall Meeting to get further feedback from the community and discuss the creation of a citizen-involved Crime Task Force later this month.
The motion to vote for the Crime Task Force creation was passed unanimously and placed on the city council's April calendar.
The Public Safety Town Hall Meeting to discuss the Crime Taskforce will be held on March 18 from 6:30 p.m.-8:30 p.m. at East Point City Hall.
For more information about East Point's City Council Meetings, visit the city's website.
Want more East Point news? Like us on Facebook.