JACKSONVILLE, Fla. — Two Jacksonville men have been sentenced for five armed robberies of convenience stores in Jacksonville, according to the State Attorney's Office.
Sabastian Amrine, 20, was sentenced to 16 years and 8 months in federal prison and Brandon Bayne, 25, was sentenced to 10 years in federal prison.
A press release from the SA's office says the court also ordered the forfeiture of a pistol that was used in the robberies. Restitution to the victims will be determined at a future date.
Officials say Amrine had pleaded guilty on November 22, 2022, and Bayne pleaded guilty on August 16, 2022.
According to court documents, at least by Aug. 19, Amrine and Bayne were residing together in Jacksonville when they formulated a plan to rob convenience stores at gunpoint. On that date, Bayne drove Amrine to a Circle K store in Jacksonville.
Amrine entered the store and brandished a Smith & Wesson .40 caliber pistol with an extended magazine at the clerk and demanded money from the register, officials say.
The clerk, fearing for his life, gave Amrine $120. Amrine left the Circle K and was picked up by Bayne. Officials say Bayne then drove Amrine to Blue Store in Jacksonville, where Amrine entered and again brandished the pistol at the clerk, demanding money.
While Amrine was standing at the counter pointing the firearm at the clerk, a small child was standing next to him at the counter and at least one other child and an adult female were present inside the store.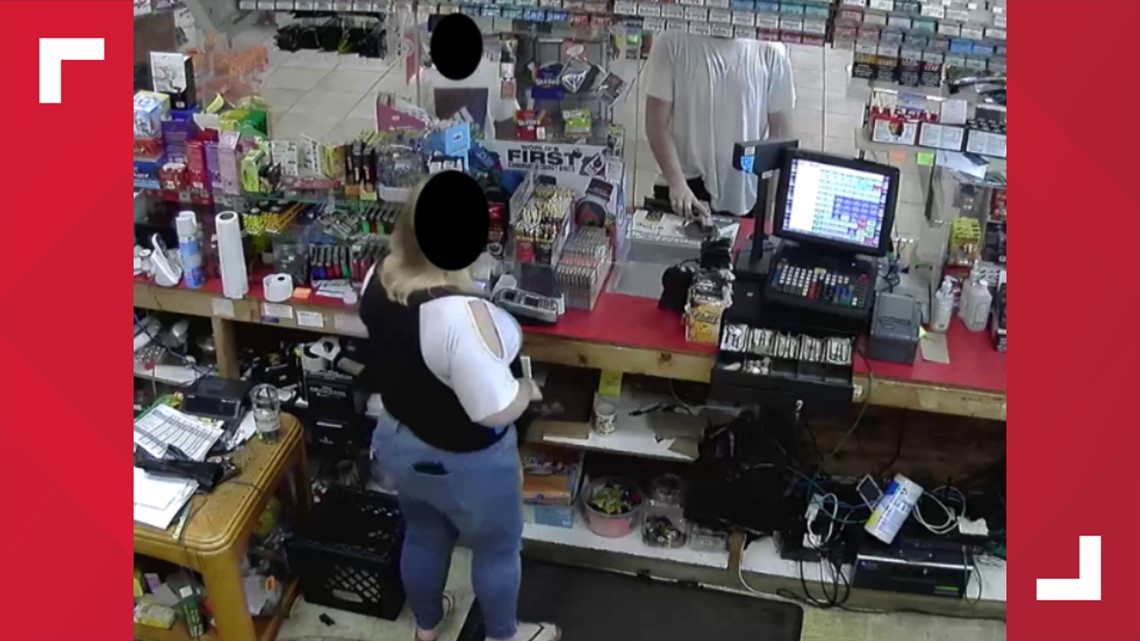 The clerk gave Amrine $100 and Amrine left and was again picked up by Bayne.
On August 29, 2021, officials say Bayne and Amrine conducted robberies of Rainbow Food Store and Fast Stop Store in the same manner.
On September 1, 2021, Bayne drove Amrine to a GATE gas station in Jacksonville. Amrine entered the store and again brandished the pistol and demanded money from the clerk, who complied with Amrine's demand. Bayne picked up Amrine and a manager from the GATE gas station followed the two as they fled from the robbery. A patrol officer with the Jacksonville Sheriff's Office joined the pursuit of Bayne's vehicle. Bayne fled from the officer, driving recklessly in heavy traffic until he crashed the vehicle into a ditch along Argyle Forest Boulevard. Both Amrine and Bayne then exited the crashed vehicle and fled on foot.
Officials say the Smith & Wesson .40 caliber pistol with extended magazine – which was loaded with 14 rounds of ammunition – fell out of Amrine's pants as he fled. Amrine was taken into custody as he attempted to scale a fence while fleeing. Bayne was tracked down by a police canine unit a short distance away, hiding in a storage shed in a residential backyard. The Smith & Weston .40 caliber pistol was recovered by the Jacksonville Sheriff's Office.