JACKSONVILLE, Fla. — For many people, a pet is a member of the family and trying to find a lost pet can be a consuming ordeal.
Jacksonville's Jason Horine lost his dog named Spooky back in August and four months later he's still looking for his dog. But as time has gone on, the community has offered more support every day.
Spooky is a 16-year-old dog who is less than 10 pounds and went missing on Aug. 28 after Horine cleared space in his backyard to install a garden.
"It uncovered this hole in the fence and as you can see, she kind of pulled it a little bit, and she pulled it open and went right out," said Horine as he walked through his backyard.
Since that time, he removed another panel from the fence to make it easier for Spooky to walk back into the yard.
"This panel I've taken down because it's a clear shot through this little wooded area, so I'm hoping when she does come home she can find her way through here and come back in," said Horine.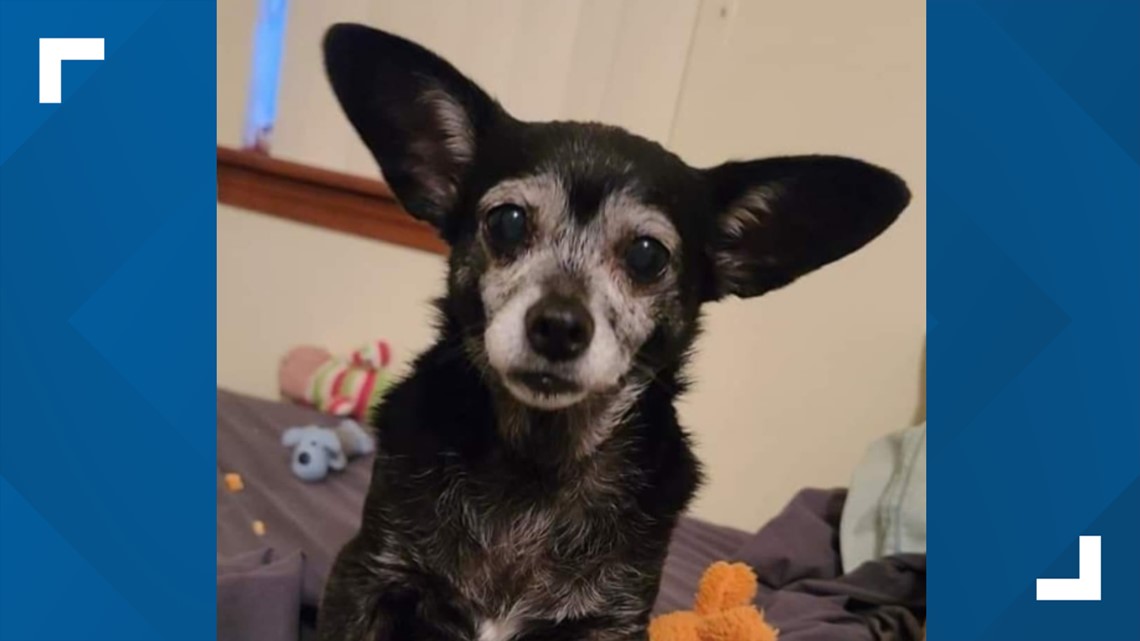 Horine lives in the Fort Caroline area of Jacksonville and keeps track of possible Spooky sightings from people in the community who have helped to look for Spooky. For whatever reason, Spooky has captured the hearts of members of the Facebook group, Lost Pets of Jacksonville, and Horine's posts receive hundreds of shares.
"It's been mind-blowing, I didn't realize the community was that strong," said Horine, "I get messages all the time that they're going out every morning looking for her, people are gathering to look for her, and it's amazing, I'm so thankful."
Someone interested in the search for Spooky even made Horine a beaded portrait of Spooky.
"She printed it out, brought it to me and I have it set so as I walk out of my room I can see my little baby's face every day," said Horine.
It's a face that has been shared thousands of times on Facebook, which has actually helped other lost dogs across the state of Florida.
"So many people are looking for Spooky that I think these other dogs are getting exposure as well and because they look similar to her, I'm hoping they're finding their homes a lot easier," said Horine, who just hopes the next dog to find its home is Spooky.
Jason Horine is grateful for any community support he receives and welcomes tips about his missing dog. He can be contacted through Facebook or by phone at 904-418-1019.