Jacob Mitich first thought he heard the sounds of balloons popping, but he bolted from his seat after hearing some in the crowd shouting the word gun. Scrambling to make his way out of the game room at The Jacksonville Landing on Sunday, the 23-year-old hopped a fence, collapsed and then passed out. He thought for sure he would die.
Mitich, who had been shot twice, survived. A negligence lawsuit was filed in Duval County on Thursday on his behalf. Mitich is from Fallston, Md. The shooter was from Columbia, Md.
Photos capture aftermath of deadly Jacksonville Landing mass shooting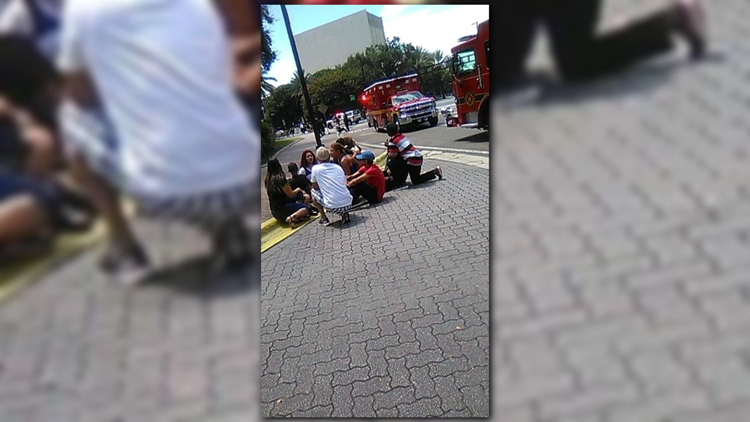 Mitich had been sitting just 5 feet from Clayton when Katz honed his pistol's laser over Clayton and then pulled the trigger, the lawsuit contends.
The lawsuit is one of what is expected to be multiple suits filed by the personal injury law firm of Morgan & Morgan, Matt Morgan said during a news conference this week.
It names the Landing, Chicago Pizza and owner Cliff Comastro and other entities associated with the property such as Sleiman Enterprises as well as Electronic Arts Inc. (known as EA), the maker of the popular video game Madden NFL. Mitich had been winning his round when the Katz opened fire. Katz had been eliminated earlier on Sunday.
The lawsuit does not name the city of Jacksonville, which owns the land where the Landing sits, as a defendant.
The lawsuit says neither the Sheriff's Office nor the city of Jacksonville had been notified of last weekend's tournament. Had either entity been notified, at least two armed police officers would have been assigned to the tournament, according to the lawsuit. There was no police officer or security person assigned specifically to such a detail, however, a security guard for the Landing was seen inside the pizzeria before the shooting.
The lawsuit says a competitor to Madden uses security measures at its tournaments. The Jacksonville tournament was a precursor to the final Madden Las Vegas tournament. EA canceled its other Madden qualifying rounds while security measures are reviewed and pledge $1 million to the survivors. Chicago Pizza is shut down due to city violations, including not seeking the proper permits to convert space into its gaming area and some exits being obstructed.
The lawsuit is asking for a jury trial and is seeking more than $15,000.
"Many victims have been permanently harmed and forever scarred by the events which unfolded on Aug. 26, 2018," the lawsuit says.
It gives a bit more insight into the life of suspected shooter Katz, a nationally ranked gamer. Mitich told his attorney James Young that he had seen Katz both Saturday and Sunday. Mitich said Katz seemed very disheveled and appeared disconnected on Sunday and was wearing sunglasses while inside. He and other gamers were under the belief that Katz slept in his car while in Jacksonville. The Times-Union has previously reported that Katz had a history of psychiatric problems.
"David Katz was by all accounts an introvert and an unusual young man even among the otherwise eccentric gaming community," the lawsuit states. "He rarely spoke, often seemed socially awkward and uncomfortable and did not interact with his fellow gamers in a normal way. According to news media, David Katz had prior outbursts with his parents when the tried to take his video games away. According to media reports, Katz was prescribed a number of psychiatric medications including antipsychotics and antidepressants and has been treated with a psychiatrist for much of his still young life."
Mitich told The Associated Press that Katz lost his round but didn't make a big deal about it, and few people paid attention before the shooting. The lawsuit says background checks should be conducted on participants to weed out bad elements. It's not entirely clear how many participants were taking part in the weekend tournament.
PHOTOS: One day after the Jacksonville Landing mass shooting during a Madden gaming tournament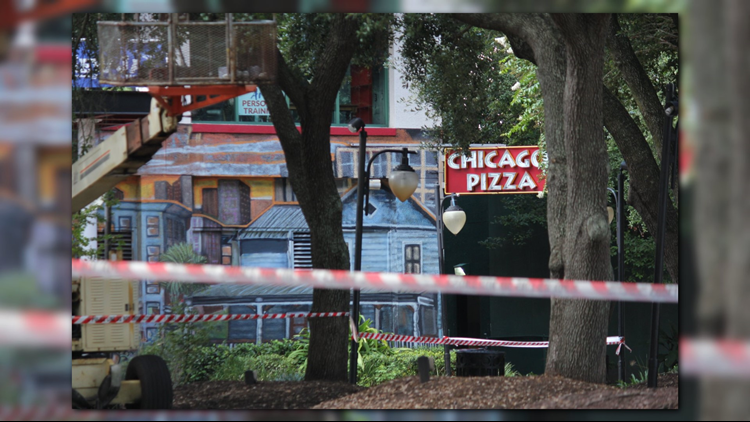 Mitich told his attorney the game room inside the Chicago Pizza pub was too small to accompany all the gamers at one time and that people would go in in groups of about 10. Katz was eliminated from the tournament at 11:45 p.m. Sunday. Just before the 1:30 p.m. shooting, Katz was spotted pacing in the pizzeria and asking specific whereabouts of certain players, according to the lawsuit.
The lawsuit contends the video tournament should not have been at Chicago Pizza because the layout of the floor plan had been changed to put in a video game bar without getting approval from city regulators for that change.
Electronic Arts announced in August that four satellite tournaments for the Madden Classic would be in Jacksonville, Dulles, Va., Carrolton, Texas, and Santa Ana, Calif. Game players travel from across the country to compete at those tournaments, vying for a chance to make it to the finals in Las Vegas.
Public radio talk show how Melissa Ross said Friday morning during the First Coast Connect broadcast that event organizers originally wanted to use the WJCT building as the site for the Jacksonville tournament, but the station had a scheduling conflict because its parking lot is used for parking and tailgating during Jaguars games.
Times-Union writer David Bauerlein contributed to this article.
Eileen Kelley: (904) 359-4104