JACKSONVILLE, Fla. — A semi truck plowed into the front of an Ace Hardware store on Jacksonville's Westside early Friday evening.
Five people were injured, including two children.
First Coast News has learned that two of those injured after the crash into Bennett's Ace Hardware on Beaver Street are Dennis and Keith Bennett, co-owners of the store.
Fire officials told First Coast News that three people have serious injuries from the crash. The victims were inside the building as well as inside of a vehicle, fire officials said.
The area where the crash happened has been boarded up, though the trailer remains lodged inside the building. There is also a notification outside the building saying that it has been condemned.
In all, four vehicles were involved in the crash and several emergency units responded to the scene. It is unknown what caused the crashed.
Beaver Street was completely shut down while officials responded to the crash. It has since reopened.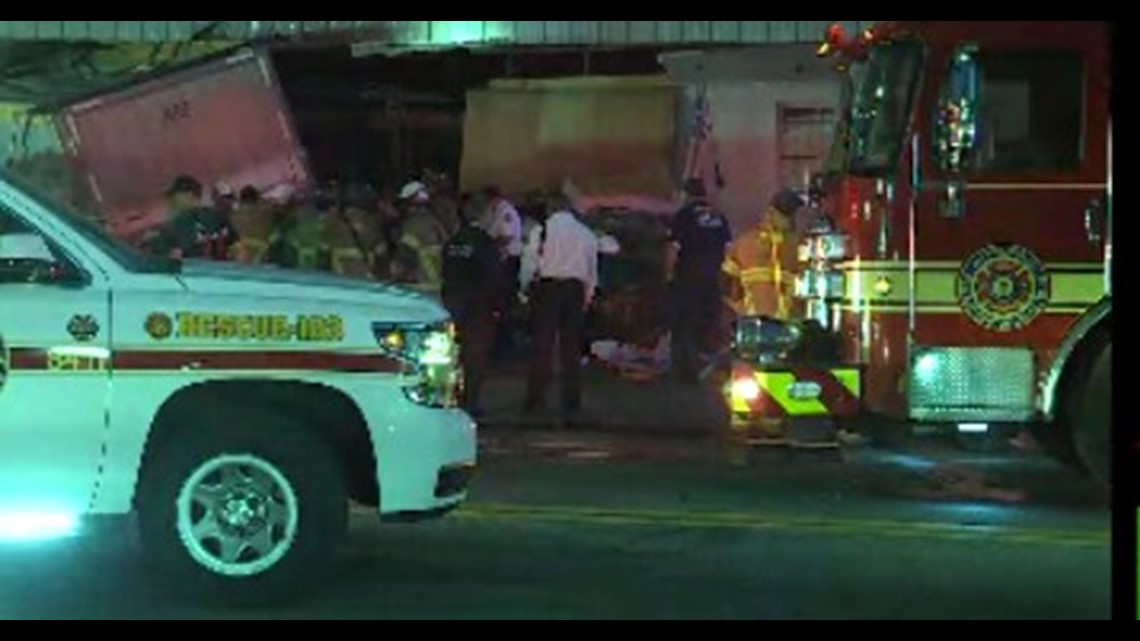 Multiple people injured, including children, after semi smashes into Ace Hardware building