JACKSONVILLE, Fla. — The Jacksonville Fire Rescue Department is mourning the loss of one of its own Thursday.
A firefighter who was working at the scene of a traffic crash involving a "difficult and prolonged extrication" around 1 a.m. died at UF Health, according to a news release from JFRD.
Authorities say he was in the back of a U-Haul truck working and collapsed after stepping out of the truck.
Lifesaving efforts by JFRD crews and hospital staff were unsuccessful, and he was pronounced dead at 2:12 a.m., the release says.
He had been on the job for about seven and a half years and had served as an engineer for two years, according to JFRD.
"It is with great sadness that we announce the passing of a JFRD firefighter who was working at the scene of a motor vehicle accident involving a difficult and prolonged extrication this morning at 1 a.m.," the release says. "Please respect the privacy of his family during this extremely difficult time. Further details will follow after all family members have been notified."
Chief Keith Powers says this is the third line of duty death for JFRD since June.
"[ He was] a very good firefighter, very energetic and loved to serve the public," Powers said.
Powers says they are still waiting to hear from the medical examiner's office to determine how Freeland died, but there are some speculations that there was a down power line.
No funeral service information is available at this time.
The traffic crash involved a U-Haul truck that crashed into a pole near the area, according to a First Coast News reporter who visited the crash scene.
Several people lost power due to the crash, and JEA worked for hours to repair the damage.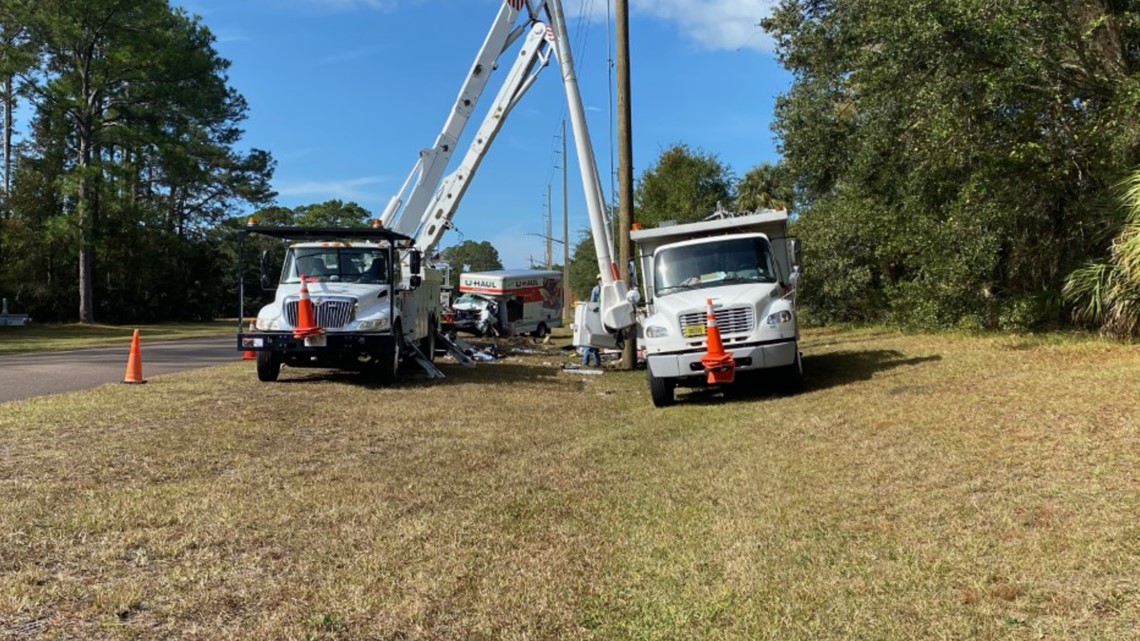 Jacksonville Mayor Lenny Curry took to Twitter Thursday evening to send his thoughts and prayers to Freeland's family and members of JFRD.
During a procession in honor of Freeland on Friday, JFRD captured a special moment of firefighters saluting as his body was taken from the Medical Examiner's Office to the funeral home.