ST. AUGUSTINE, Fla. — Kimber Kegley doesn't like speaking in front of large groups. However, during Tuesday's St Johns County school board meeting, she mustered up the strength to talk about her daughter, Ashlee.
Kegley believes her daughter was bullied by administrators and it took a toll her mental health.
Kegley said to school board members the school district should hold all bullies accountable; that includes adults. First Coast News' Tristan Hardy talked to her over the phone after the school board meeting. She said Ashlee left behind an eight-minute-video. Kegley played a portion of it.
"It is not because of the students. It is the staff," Ashlee said in the video. Kegley played it through the speaker of her phone. "You made my life a living hell. You disrespected and degraded me."
Ashlee died by suicide, Aug. 12, 2022. Kegley mentioned how it was her third day of her senior year at Nease High School.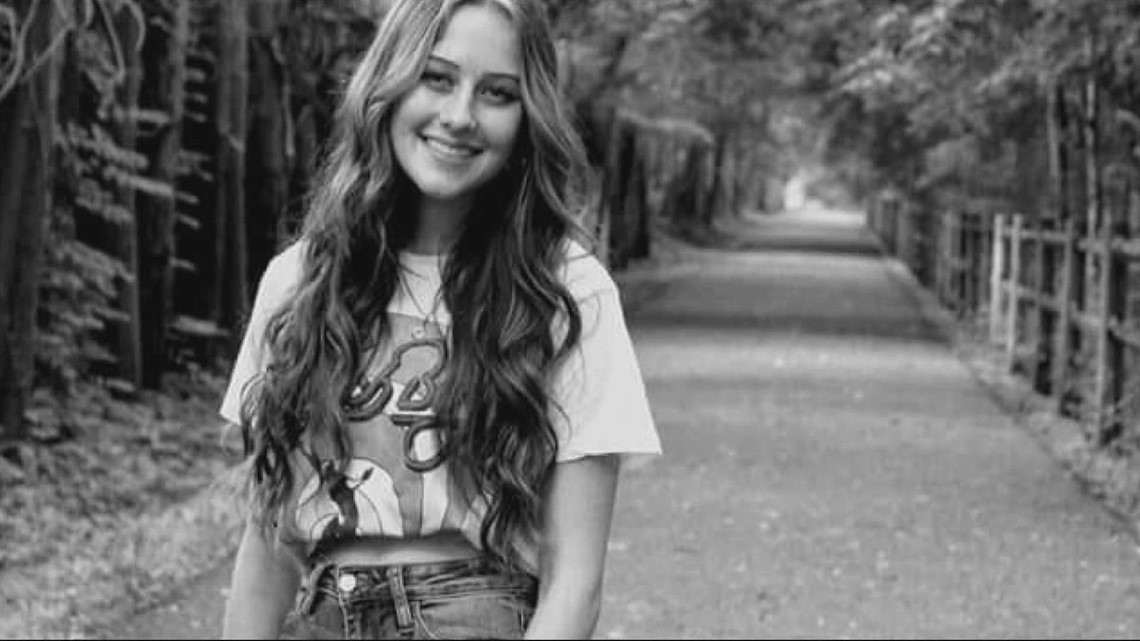 The Ponte Vedra mother said that school leaders called her daughter derogatory names and degraded her appearance. She claims the district has not done anything to address her concerns.
"It wasn't until I started a petition and shared my story on social media - that they agreed to 'look into' the experiences that were shared with other parents and current and former students," Kegley said during the public forum.
Kimber said her daughter would up for others, and she wasn't afraid to speak her mind. The message Ashlee left for school officials: don't let something like this happen to another family.
"I just pray to God you help the other students," Ashlee said in the video.
First Coast News reached out to the St Johns County School District.
A spokesperson said the district is investigating the allegations, however, they cannot comment on anything else.
While Kegley's petition garnered more than 2,000 signatures, another petition, in support of Nease High School's administration has about 200 signatures.
If you or a loved one are struggling with thoughts of suicide, The 988 Suicide & Crisis Lifeline is a national network of local crisis centers that provides free and confidential emotional support to people in suicidal crisis or emotional distress 24 hours a day, 7 days a week in the United States. Just call 988 from any phone.