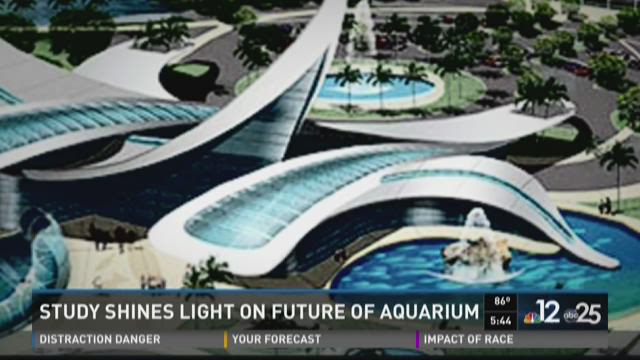 JACKSONVILLE, Fla. -- It's a project that's been in the works for almost two years now, bringing an aquarium to downtown Jacksonville. Now a new study shows this project is getting closer to becoming a reality.
"What we've seen is that, according to the study, $100 million now gets you $1 billion over 10 years. That is a good return by any stretch of the definition, " said Dan Maloney, deputy director of animal care and conservation at the Jacksonville Zoo & Gardens, who serves on the board for AquaJax.
$100 million sounds like a lot, but $85 million would be for the actual aquarium, and the remaining $15 million would be fore the animals and start-up costs. Once built and operational, the aquarium would be managed by the Jacksonville Zoo.
"We've seen this model work in other places. I've personally worked for three multi-campus zoological organizations in my career," said Maloney.
The plan is to connect the two campuses using the St. Johns River with river cruises. Visit Jacksonville spokesperson Patty Jimenez says this connection is a huge benefit for the city.
"Being able to put people on the water, ride the water, see the natural wildlife, and get to view the city from the water I think it's fantastic. It can only add to the overall appeal of having an aquarium and a zoo in town," said Jimenez.
So, the question now remains: Where will the new aquarium go? Right now, there are a few options. One of them being the old courthouse downtown, another at Metropolitan Park. Then, there's the area known as the shipyards.
"There are a lot of things that are beyond our control. The land is owned by the city. Shad Khan wants to do a development here. So, we have been talking with both parties, letting them know what our plan is and how it can help enhance the development of the shipyards and all of downtown Jacksonville," said J.J. Hammond, President of AquaJax.
The feasibility study was done in conjunction with ConsultEcon. The whole report is 121 pages. The next step is to raise the $100 million.
Hammond said they're taking it one day at a time.