Bob Ossler drove across the state of Florida to leave wooden crosses the Landing's Chicago Pizza for the victims of Sunday's deadly mass shooting where a gunman and two victims died during a Madden '19 video game tournament.
"It's just symbolic of God's love for them," said Ossler who is a chaplain with the Cape Coral Fire Department, about 300 miles away from Jacksonville.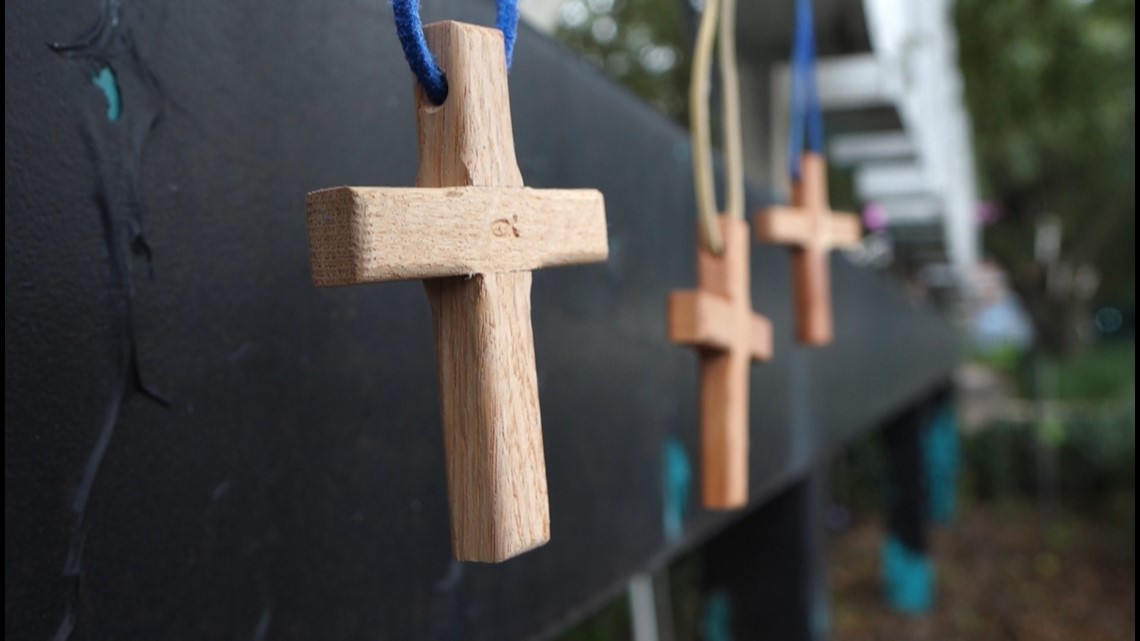 Ossler hung three more crosses on the large metal sign in front of the landing.
It's something he's done many times, Ossler said. He's left crosses at Ground Zero in New York City, in New Orleans after Hurricane Katrina, Dallas after a gunman ambushed police officers, and most recently, after the school shooting in Parkland.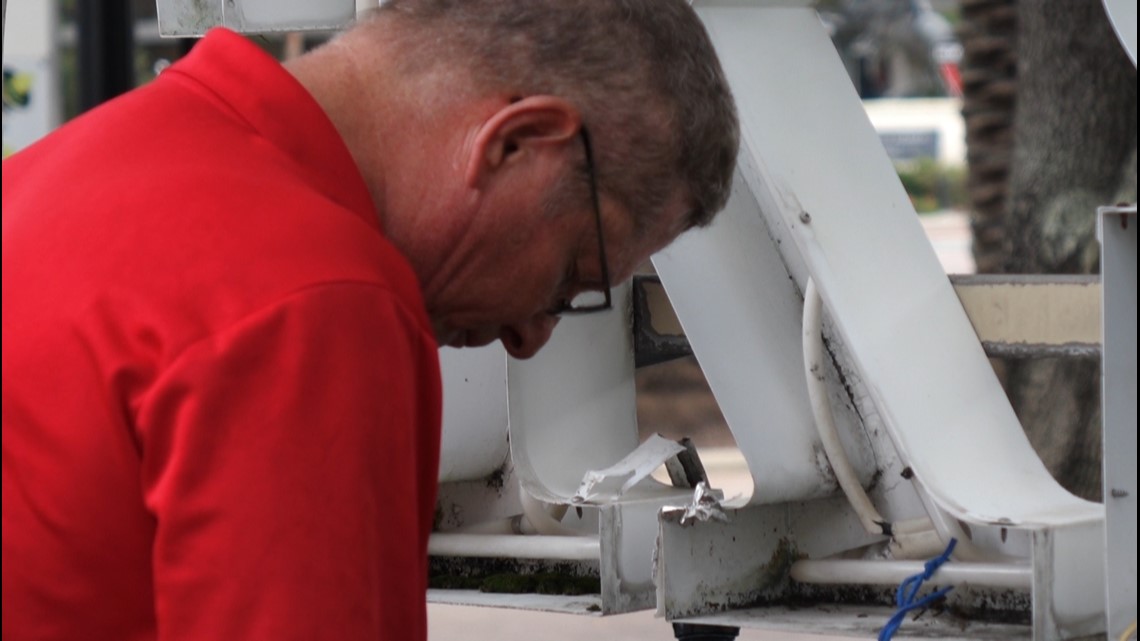 In each city people say they never expected a tragedy to strike their community...
"All I can do with people is pray with them," Ossler said. "Pray with them, offer them comfort, a shoulder to cry on, a hand to hold, someone to pray with and worship with…someone who can be there for them."
He's a man of faith, but also a man of action who's seen his share of violence...
"I've seen as a Chicago fireman and paramedic what guns can do to people," Ossler said. "It's awful."
He says a prayer for the victims then leaves Jacksonville, the latest in a long list of cities he's visited.
A city that's slowly moving on, after such a painful chapter.