JACKSONVILLE, Fla. — It's a purrrfect story that's been over a decade in the making.
A lost cat is finally back with its owners in Jacksonville after 11 years thanks to some investigative techniques and a lot of luck.
Animal Care and Protective Services says Animal Code Enforcement Officer Alfredson initially responded to a report of a sick cat that was found by a Good Samaritan.
Alfredson was able to determine the cat was microchipped, but the microchip registration information wasn't correct. ACPS says that's when Alfredson "put on her detective hat and went to work."
She was able to obtain information that the microchip was implanted by The Jacksonville Humane, so she reached out, and was provided the owner information that they had from 2010.
ACPS says the phone number provided was no longer in service, but the detective work didn't stop there. Alfredson utilized the address provided by JHS to search JEA records and found a different phone number attached to the address.
The number worked, ACPS says it for the owner of the cat named Derek from over a decade ago. Alfredson left a message describing the cat and provided information and where the kitty was being held for reclaim.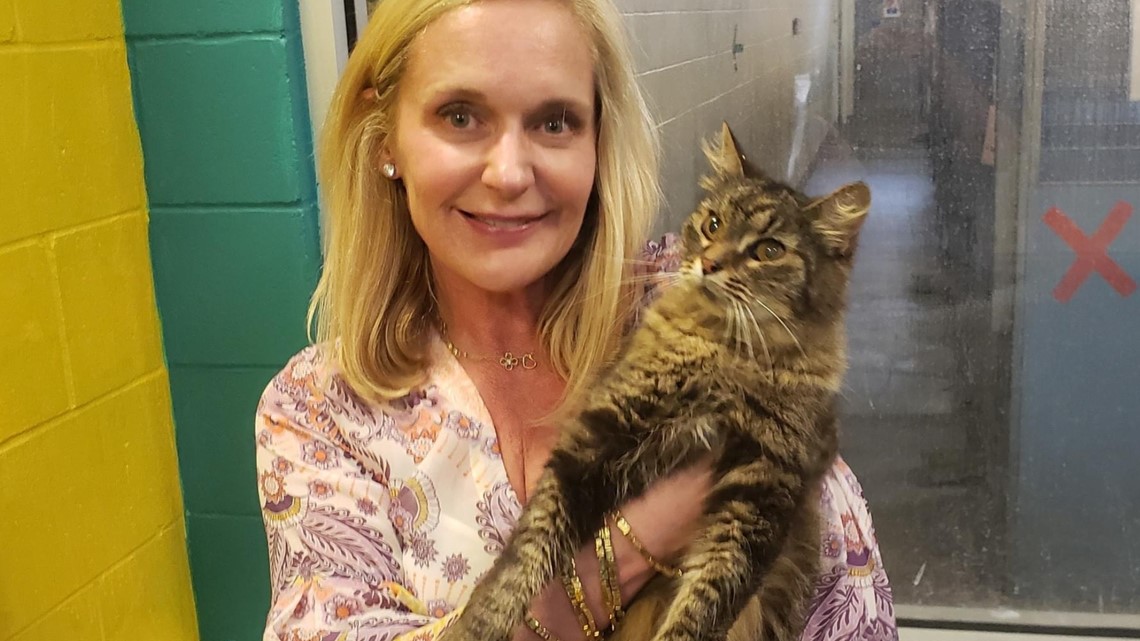 "A few hours later magic happened when Derek's owner, Angela, received the message and came to Animal Care & Protective Services," explained ACPS. "Angela was shocked to find out Derek was found and wanted to reclaim him immediately! She told us that Derek had been a childhood pet for her children and the kids were devasted when he went missing."
Derek now gets to live out his life back in the place where he was raised and with a family who still loves him.
If your pet is not microchipped or you are unsure if your information is up-to-date, we can help! Email JaxPets@coj.net.