The Jacksonville Sheriff's Office has released few facts about the death Monday of Navy Chief Petty Officer Andrea Washington.
Authorities still haven't released how she died, but said the case is a murder investigation.
Jacksonville Fire and Rescue Department responded to Washington's home just after midnight Monday for a medical call. She was found dead inside the home.
On Your Side learned that two weeks before her death, Washington called JSO to her home to report abuse after arguing with her fiancé, Danny Beard.
Washington told police she was arguing with Beard. "All of a sudden, he pushed her down in the dining area and kicked her in the stomach," the police report states. "She got up and retreated to her bedroom closet. Suspect Beard kicked open the bedroom door, then the closet door and pointed a silver handgun in her face. He then stated that he was going to kill her and left the house."
A military police officer, who was a friend of Washington's, was at the home when JSO arrived. The military officer told JSO that she was concerned for Washington's safety, the report states.
The report says that Washington went to UF Health but had no significant injuries.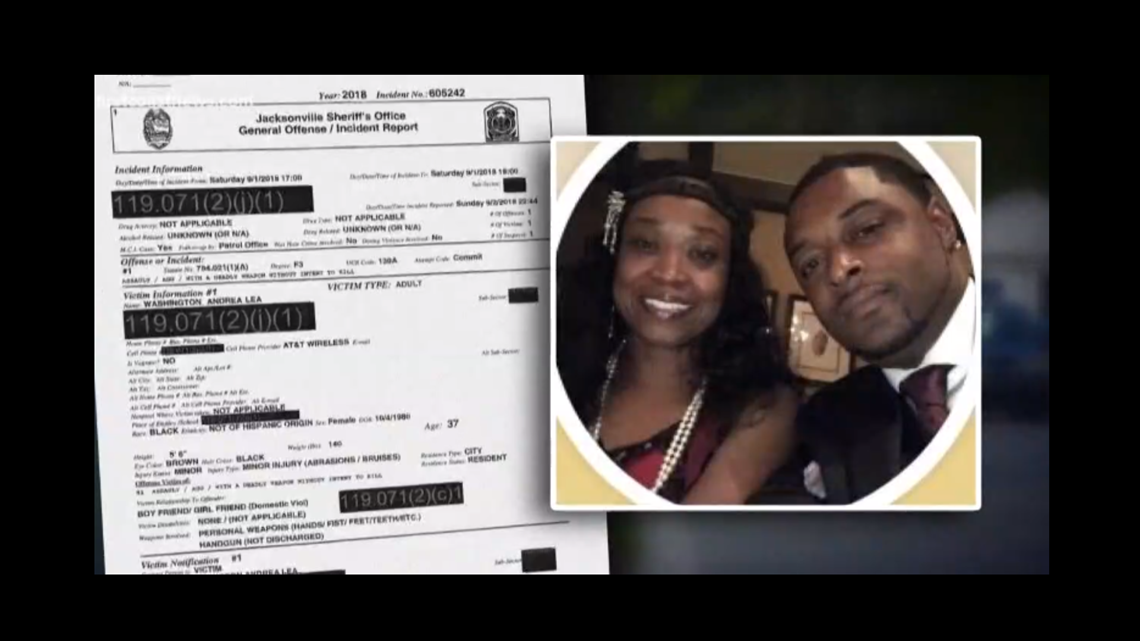 Beard has not been named a suspect in this case. Police have not released any suspect information.
The State Attorney's Office declined to tell On Your Side if it issued an arrest warrant for Washington's fiancé after the alleged assault. The Jacksonville Sheriff's Office also declined to say if officers ever interviewed or arrested Washington's fiancé after the incident.
Police officers have the authority to make an arrest without the involvement of the State's Attorney -- if they believe there is probable cause to do so. If they want the State Attorney's Office to issue a warrant, they have to sign an arrest affidavit. It's not clear if that happened in Washington's case.
The day she was found dead, Washington was scheduled to appear in Duval County court with regards to the restraining order she filed against Beard. He showed up to the hearing and because Washington wasn't there, the case was dismissed.