JACKSONVILLE, Fla. -- An army veteran and close friend of the soldier killed at Fort Campbell Sunday night says he witnessed the entire terrifying ordeal. He was also shot that night and was released from the hospital Thursday.
Army Sergeant Brittney Silvers was a graduate of Terry Parker High School's ROTC program. Her family still lives in Jacksonville, but she was stationed at Fort Campbell in Kentucky where she recently placed a restraining order against her estranged husband Victor Silvers.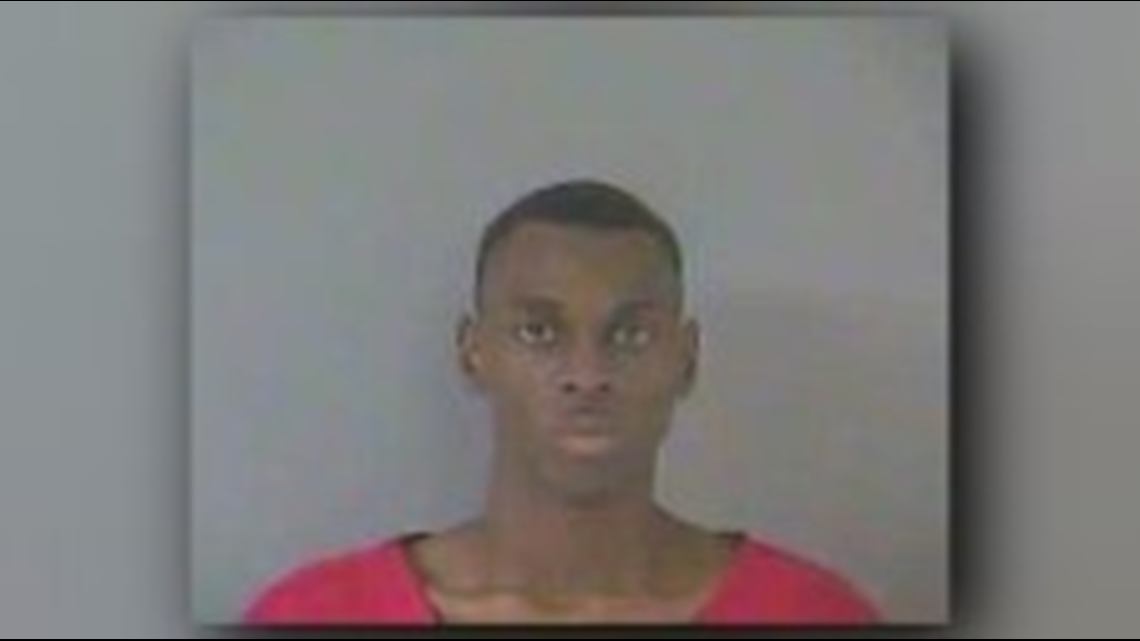 The couple was in the middle of divorce proceedings. Court records show that after a previous domestic violence incident involving a gun, Silvers was no longer able to live with Brittney. He was ordered to stay 300 feet away from her, and he wasn't allowed to possess or use a weapon.
Now, the FBI says he's in custody for the killing of his wife at her apartment on base.
Brittney's friend, who just wants to go by his first name, Coby, was at her apartment that night. He says she wasn't feeling well, and she also didn't feel safe with her husband so he came over to help her out.
Coby remembers every detail of when Silvers reportedly came to the door.
"The doorbell had rang, it rang again, and then someone was fiddling with the doorknob. Brittney tells me to step back in the bathroom," said Coby. "The next thing you know, I hear someone bust through the door, cock back their gun, and he just kept saying 'What the 'f' are you doing', next thing you know, I hear to shots go off. Boom, boom."
Coby says he heard the shooter still talking in the living room and he heard someone run outside, so he prayed his friend got away. But then he realized he was next.
"He fired two shots through the door, and if I was standing right there, I would be dead as wel,l but I got up on the sink," said Coby
He was still in the bathroom where Brittney had told him to stay when Silvers showed up.
Coby says Silvers then went back outside, and he could hear three or more shots being fired, but then he came back inside.
That's when Coby fought to disarm him, jumping on top of him to try and get the gun, getting shot in the process, but he successfully gets the gun out of Silvers' control.
Coby then rushes outside to find Brittney. She was lying on the ground, he said. He was taken to the hospital that night for a gunshot wound to the leg; that's where he learned Brittney didn't make it.
Court records obtained by First Coast News show the FBI went to the suspect's home after he was arrested to seize evidence, including journals where he detailed his motive and possible suicidal thoughts.
Silvers faces several charges including first-degree murder and attempted first-degree murder.
Coby, who is an army veteran, says he tried everything to save his friend and he's disappointed that the base didn't do more to prevent this tragedy.
"They were supposed to suspend his ID, they let him on post with a restraining order, and he came and did whatever he wanted to us," Coby said.
Fort Campbell tells First Coast News that they did follow protocol. They insist they did not know about the restraining order and at this time they are not taking responsibility.
The FBI is the lead agency.
Stay with First Coast News for developing details on this story.