BRUNSWICK, Ga. — Dozens of dead fish were recently discovered in a Brunswick canal and Glynn County environmentalists blame a nearby lumber production company.
They believe a chemical solution seeped into the canal, something that could end up in a well that serves neighbors nearby.
This was brought to First Coast News' attention after a Brunswick mother said she went fishing with her son.
The canal is located near a neighborhood on Chris Drive and Sundress Road. Brandi Renee said the fishing spot is an opportunity to bond with her children. On Thursday, she noticed the water appeared "milky and murky" with dead fish floating up top.
"I just saw the water and immediately I was heartbroken because I've never seen that before," Renne said.
Fishing at that canal, for now, is cancelled.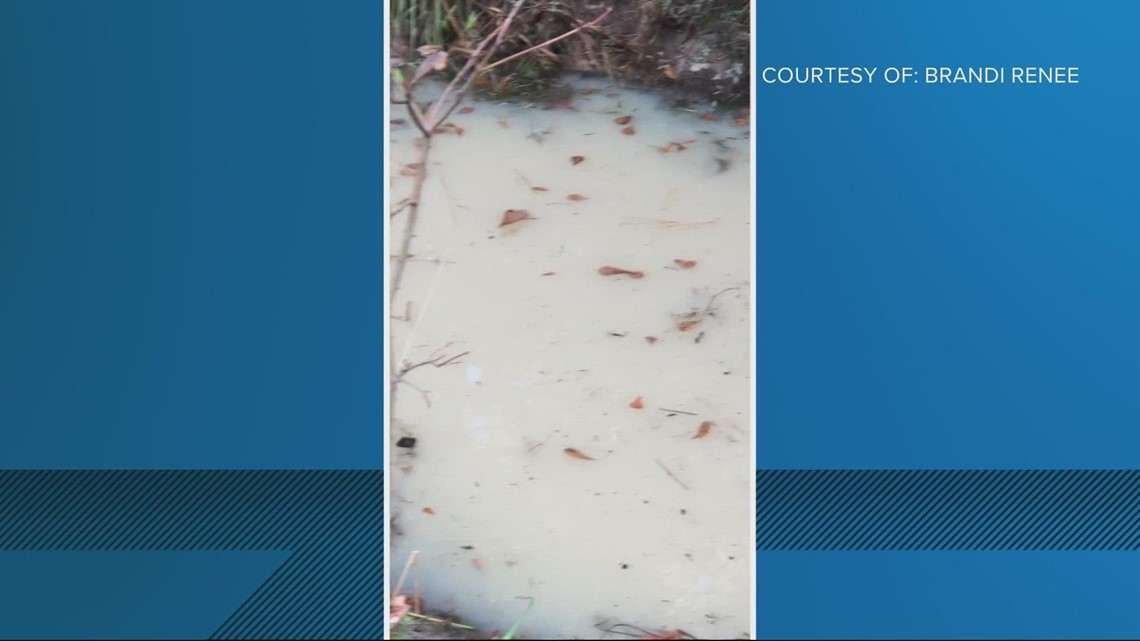 Local environmentalists speculate fixing the polluted water would take months. Rachel Thompson is the executive director at the Glynn County Environmental Coalition. When she saw the murky water, she said it was a clear indication that something was wrong. They believe whatever was is in the water killed a hundred or so fish. She and others tested the water Tuesday.
The group said Sunbelt Forest Product Corporation is the catalyst.
"Sunbelt Forestry Products is a wood preserving facility, so we know there's wood preserving chemicals in the water," Thompson explained. "And that, as of now, we know it includes copper carbonate. But there could be other chemicals within those solutions as well."
The Georgia Department of Natural Resources said the fish kill is likely linked to less than one percent of low concentration copper carbonate.
They told First Coast News contractors have been trying to fix the problem since last week.
In the meantime, it is investigating the fish kill and lab sample results.