JACKSONVILLE BEACH, Fla. — Apartments could replace the Adventure Landing water park in Jacksonville Beach, which has made arrangements to close by the end of October.
The 'modern' complex would include four separate unit buildings and a four-level parking garage. He said the project would cost roughly $80 million.
Diebenow said the units will have an average of 850 square feet of space and be priced very similarly to other apartments in the area.
A one-bedroom apartment at the Beach House Apartments nearby, and BluWater apartments up the road, start at around $2,000.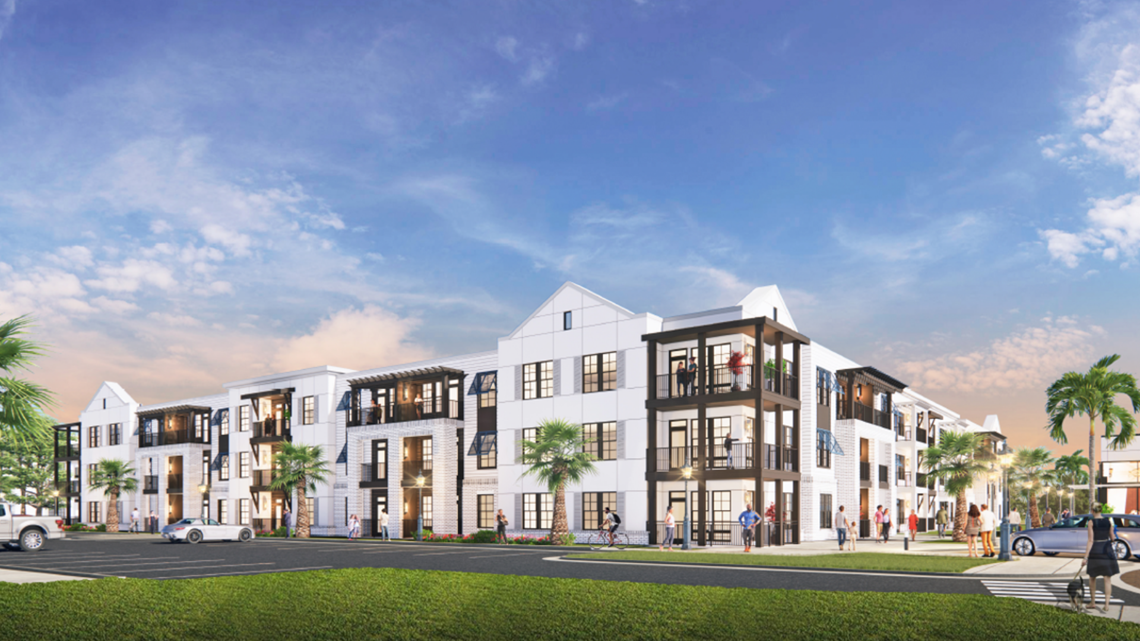 The agreement says Adventure Holdings will clear out its equipment from the site at 1944 Beach Blvd. in Jacksonville Beach by the end of February following October's shutdown.