ATLANTA — The Clark Atlanta community came together to send cards and prayers to the family of missing student Alexis Crawford.
Clark Atlanta University posted pictures to Facebook on Friday showing members of the community writing cards and then gathered at a sermon and group prayer.
"The panther family gather to send prayers up for the safe return home of Alexis Crawford. We are believing as people that she will return safely. #wearecau," the post read.
Wednesday marked one week since Crawford was reported missing.
Police have since shared the last known images of Alexis Crawford showing her at a liquor store right before she disappeared.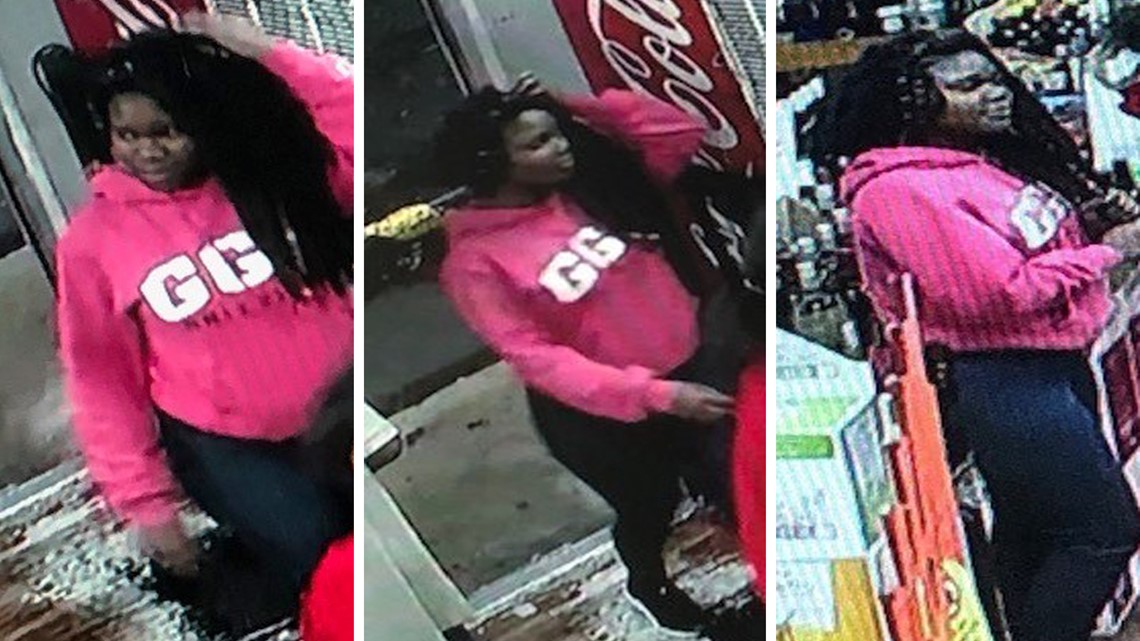 On Wednesday, family and friends gathered for a vigil at her Southwest Atlanta apartment - the last place where she was reportedly seen. Crawford's parents, sisters, and brothers were there to pray for her safe return.
Alexis's father also spoke briefly in a plea to other parents.
"Hold onto your kids, love 'em, talk to 'em," he said. "Appreciate 'em and listen to 'em. Don't stop listening to your kids."
He paused before thanking the large group that was trying to support the family during this difficult time.
Police said they aren't ruling out foul play, or that she may have left on her own as they leave no stone unturned in their search for the 21-year-old student.
A small group of friends and civic leaders gathered Tuesday near the apartment for a search.
Friends say when they call her cell phone, they get a busy signal.
According to family and police, Crawford has never been reported missing before. Her family said when they last spoke she was in good spirits.
According to the missing person's report filed with Atlanta Police, Crawford asked her roommate, who 11Alive is not naming, to take her to a liquor store on the night of the 30th. She said she took her to the store at around 11:30 p.m. and returned home. She said she last saw her at around 12:30 a.m. before the roommate went to her bedroom for the night.
Police said on Tuesday that the roommate is cooperating with the investigation.
Friends are using the hashtag #LETSFINDLEX on social media to help spread awareness of her disappearance.
Anyone with information on Crawford's whereabouts is asked to call 911 immediately.