Trinity Christian alum Kendrick Norton was selected by the Carolina Panthers during the seventh round of the NFL Draft on Saturday.
The University of Miami defensive tackle was picked with the 242nd overall selection in the draft.
DOWNLOAD: The free First Coast Football App for Jaguars stats, scores, analysis, stories and more
NFL Local Draft Spotlight: Kendrick Norton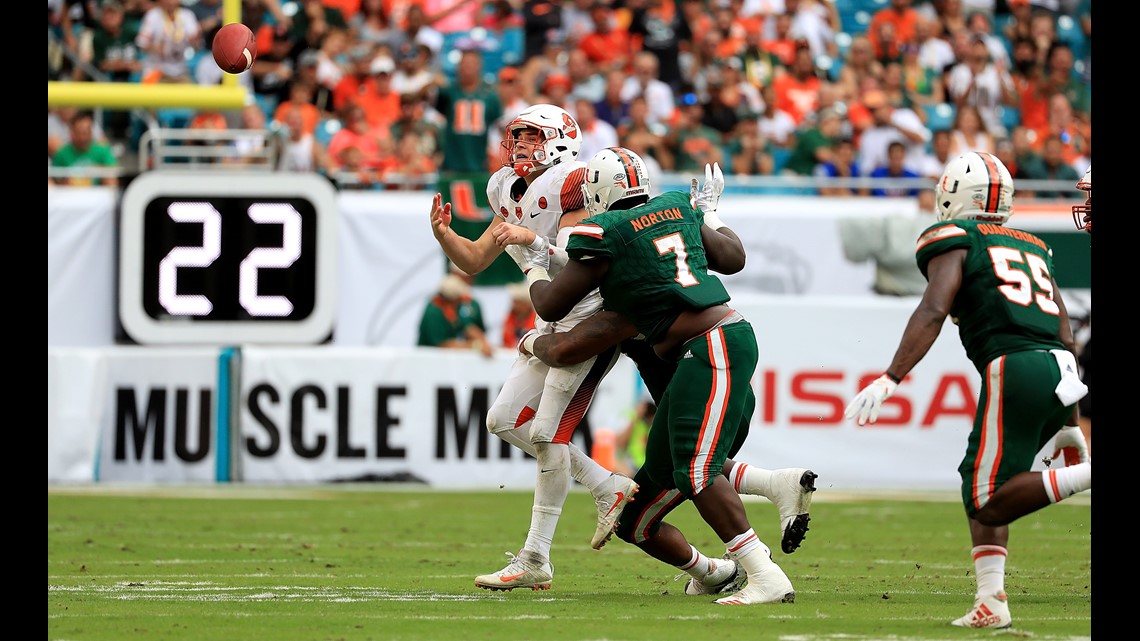 The Jacksonville native produced 84 tackles (18 for loss) and five sacks during his three-year tenure with the Hurricanes. He joined fellow Trinity Christian graduate Andre Smith in Carolina.
Follow Mike Kaye on Twitter at @Mike_E_Kaye.