"She barges in, I get pushed into the wall," Eric Wright, now 28, recalled the moments before he fired a warning shot back in July 2013.
Wright said his ex-girlfriend and mother of his child arrived uninvited at the home of his new girlfriend at the time. Their struggle was verbal at first, then it became physical.
"And when I finally got her out of the home, I had a firearm in my waistband," he remembered. "I pulled the firearm out and shot it into the ground next to me, about five feet away."
Though that single shot in the grass with his licensed gun didn't hurt anyone, it forever changed his life.
Wright said she left right after he fired. The child they shared had been inside the house when the gun discharged. Several hours later, his ex would call the police. According to the police report, she told officers Wright fired and said "next time I won't miss." He denies making that comment.
He was arrested and charged with aggravated assault with a firearm and child abuse. The child abuse charge would eventually be dropped because of where his son was located at the time, he said.
At trial in 2015, a jury found him guilty. His sentence became automatic: A mandatory two decades behind bars. It was his first and only arrest and conviction.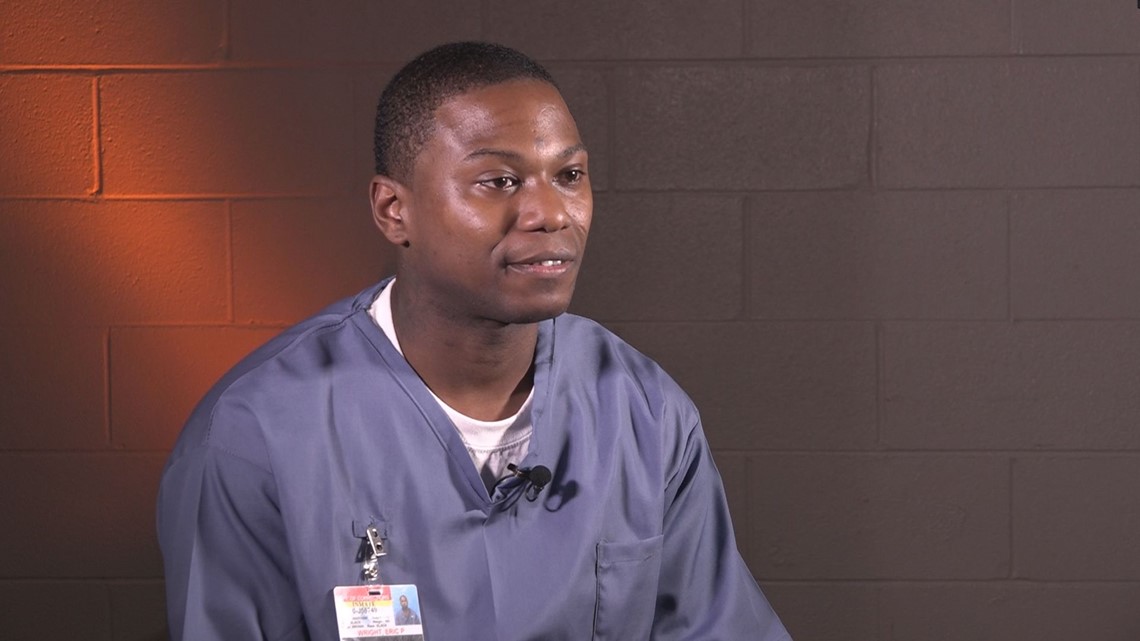 "I cried," he said about hearing the verdict. Wright will be 45 years old by the time he is released.
Wright's case is unlike many others. It drew criticism from Judge Tatiana Salvador who had to hand down the punishment.
"She could see plainly that it was an injustice issue going on, but there was nothing she could do," he said.
Wright would hear the same thing two years later during an appeal. Judge James Wolf said in an opinion "this case is a classic example ... of how inflexible sentencing laws can result in injustices...that should not be tolerated."
Judge Wolf highlighted how Wright had no prior record, he held a job for four years making bullet proof vests and had no intent to kill the victim, who the judge noted was bigger than Wright in size.
"Flabbergasting, but scary and the reason why is I was glad someone actually recognized it," Wright said about the judges' statements.
The recognition would come with no resolution. Wolf would recommend Wright ask the governor for assistance with a reduction. However in Florida, a clemency is not an option for those serving a minimum mandatory sentence until half of the sentence is served.
"I don't even think about that, ten years is a long time," Wright said.
Marissa Alexander has been following Wright's case because of its similarities to her own.
"It's almost like a plea to the legislation to get this right," she said about the judges' comments on the case. "I had issue with the fact that there was already a forcible felony going on when [his ex girlfriend] barged into his home."
In 2012, her own costly warning shot grabbed national headlines when she received a 20-year mandatory sentence in a domestic fight with an abusive ex. Her case was overturned and her punishment reduced to time-served. But despite changes to the law, she said she still sees too many cases just like hers.
"This impacts the families," she said. "They are working, they are contributing to society and then sending them up the row for 20 years at the taxpayers' expense. It's ridiculous. I know we can do better than that."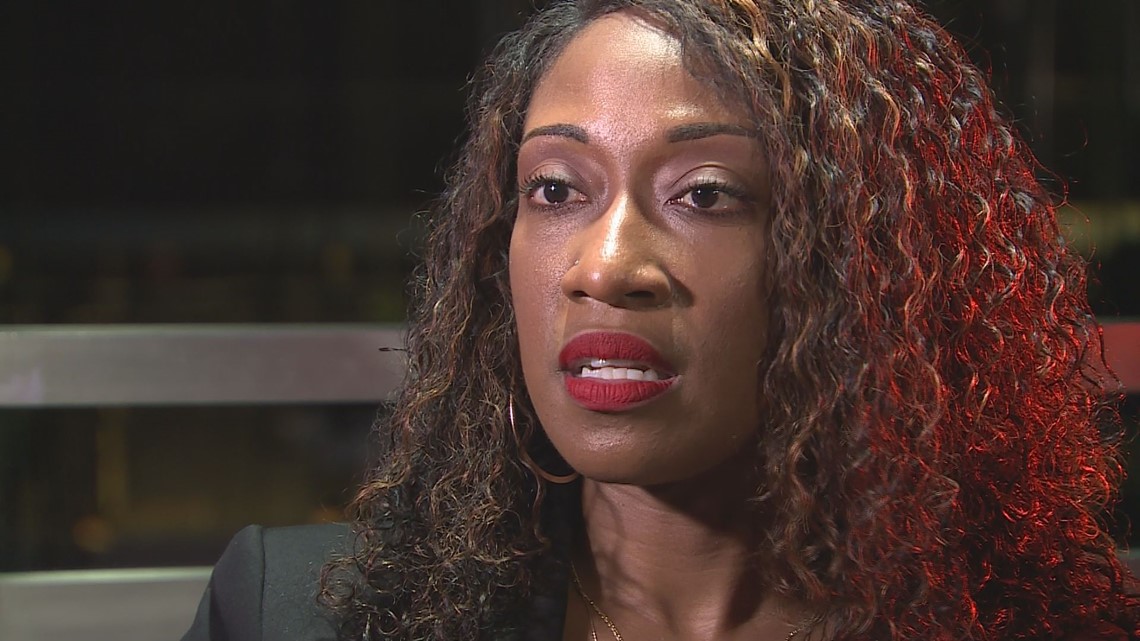 Alexander and Wright's cases are one of many that made lawmakers revise minimum mandatory sentencing laws. One year after Wright's lover's brawl, aggravated assault was dropped from the list of mandatory sentences. If he had been charged 12 months later, 20 years wouldn't be his automatic fate, but those changes don't apply retroactively to his case.
He has served three years in the Calhoun state prison in Blountstown. Before his conviction, he said he was offered a plea deal of three years by prosecutors, but at the time he felt it would be too long to be away from his son.
"I hate to see kids go without a father, without a parent. I struggled a lot when I was younger," Wright said. "One hundred percent, guaranteed, [I promised myself] my kids were going to make something of themselves."
His case is in the process of being submitted to the State Attorney's Conviction Integrity Unit for review. The victim in the case has recently signed a sworn statement saying she wants all charges dropped. The review is his last hope keeping that promise to himself: "Just give me another chance, another chance at life, another chance with my kids ... be an 'A' [Number] 1 dad."