JACKSONVILLE, Fla. — The sounds of a power saw and the smell of fresh wood. They bring a smile to Jennifer Bresnahan's face.
"When everybody started showing up this morning, I was like wow...everybody is doing this for me," Bresnahan said.
She was in need of an outdoor wheelchair ramp for her home. Roughly 18 years ago, she was hit by a drunk driver while riding on a motorcycle.
Her left leg was crushed and had to be amputated.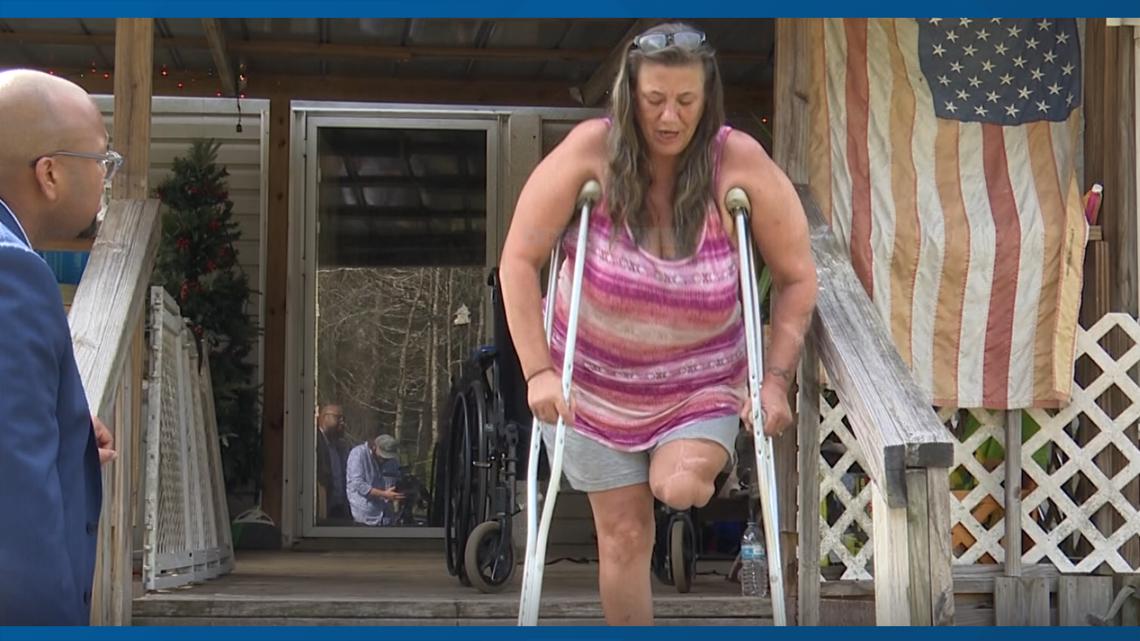 "I haven't left my house in about two weeks now. It's just too painful to go up and down anymore. So, this is going to be a lifesaver," Bresnahan explained.
She says she's asked for help for years with a ramp, but no one has stepped in to help her.
So, she contacted the "Ask Anthony" team and we contacted the Landmark Foundation.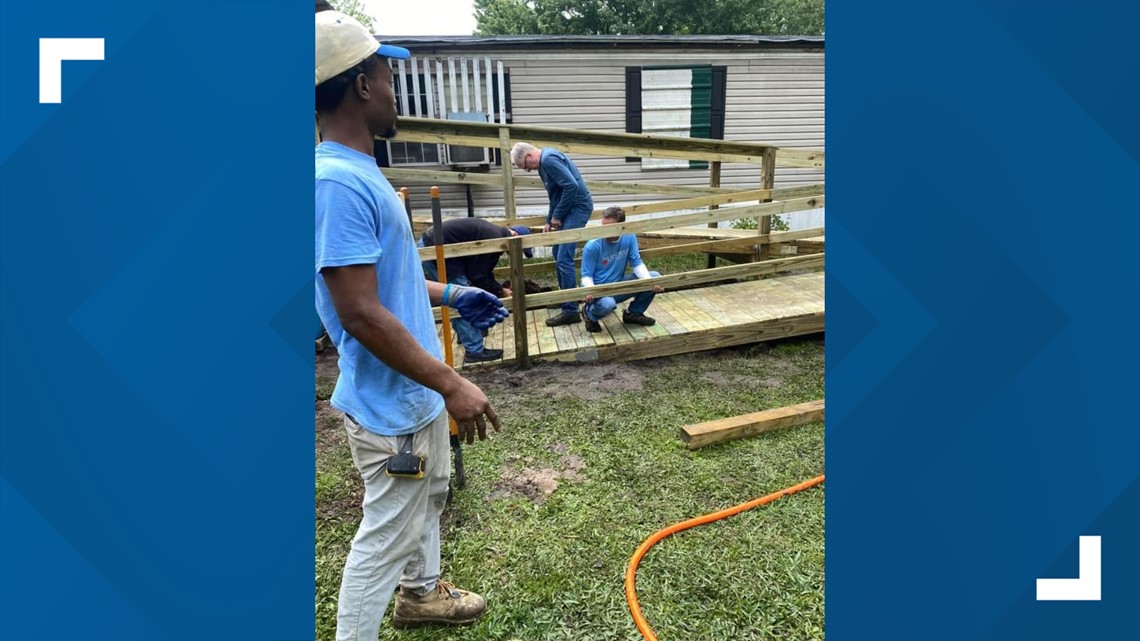 "This is our way we give back both as a company with employees, but also this wouldn't be possible today without all these volunteers," David Heekin said.
Heekin is the owner and president of Landmark Title. The foundation is the charitable arm of his title company. Ten dollars from every real estate closing goes to the foundation, which relies on volunteers who are real estate professionals, to come out and help with the build.
"We build about eight to ten a year. We usually take off in the summer when it's really hot," Heekin added.
Volunteers didn't have to worry about the heat on this day, but they did build the ramp with the occasional rain shower.
"It means more than I can even say," Bresnahan responded.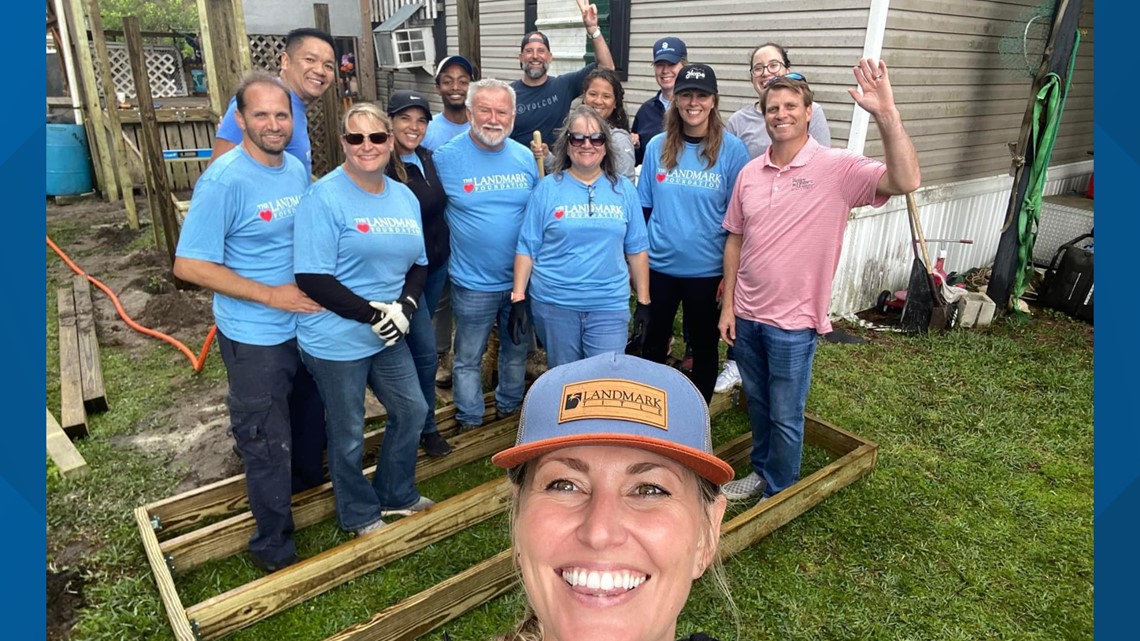 Bresnahan is thankful and so is her granddaughter, Madeline.
"My granddaughter told me this morning that now I can go push her on the swing anytime she wants me to," Bresnahan said.
The Landmark Foundation builds about one to two ramps a month, and they're always looking to help people in need.
Remember, if you have a problem you can't solve, you can email AskAnthony@firstcoastnews.com