UPDATE from Joel Brown, president of RHP Properties, Inc. regarding Countryside Village tree issue: "The safety and wellbeing of our residents is our top priority. We were aware of the residents' concerns and had scheduled service in this regard. The tree and stump have been removed."
JACKSONVILLE, Fl -- Countryside Village Mobile home park is a very large complex. It is a mixture of those who own their mobile homes and those who rent.
During an I'm Telling Ken Community session, James Diaz and Debbie Spencer came with a complaint about Countryside Village.
"Code enforcement came out and she said 'Yes, this tree needs to go,'" said Debbie Spencer.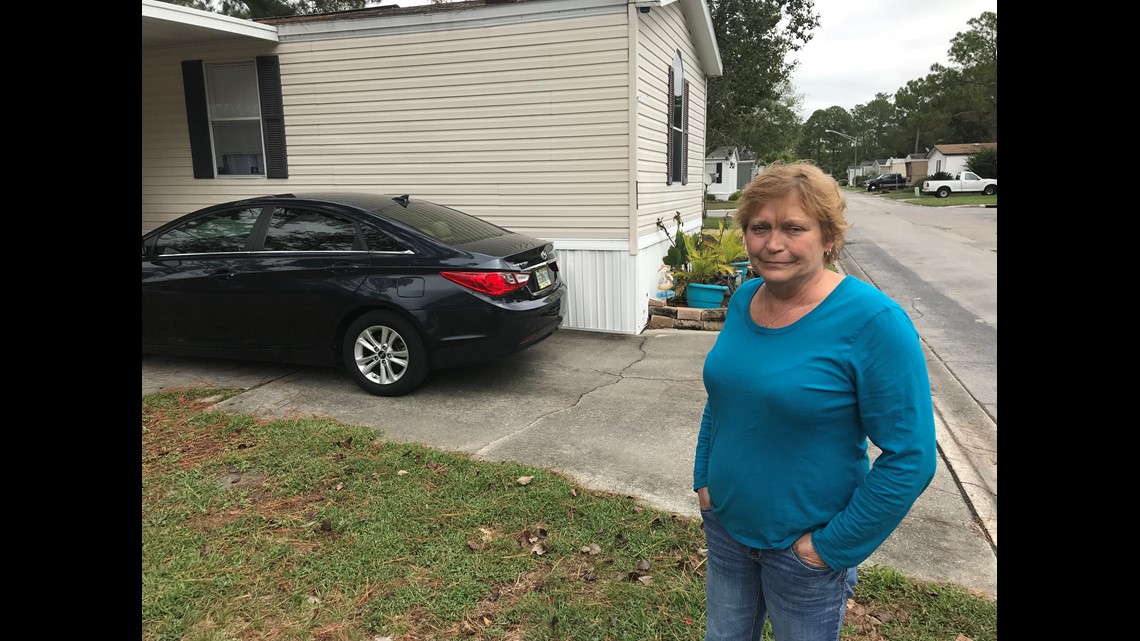 Spencer owns her manufactured home, but rents the lot. She said the rent varies because utilities are included but it averages about $600 a month.
"I have lived there since 2015 and I have never been late on the rent," she said.
Spencer said in 2016 she filed a complaint with the park management about the pine trees and the danger they pose to her home.
"No one has stepped inside to see the danger," said James Diaz. "If you put a bearing on the floor it will roll from one side to the other."
The tree's root system has damaged the driveway, it is cracked in the middle, and it has caused the foundation of their mobile home to shift.
"We couldn't get out of the back door," said Spencer. "Which code enforcement said if we did not correct they would condemn the property.
They corrected it, but said their complaints to park management, which has apparently changed a few times, ended with empty promises.
"He told her 'you're at the top of the list,'" said Diaz. "We got some trees that have to come out here, that was two years ago."
On Your Side went to her home and the damage is obvious, and the danger is imminent.
"I want that tree gone and my driveway fixed," said Spencer.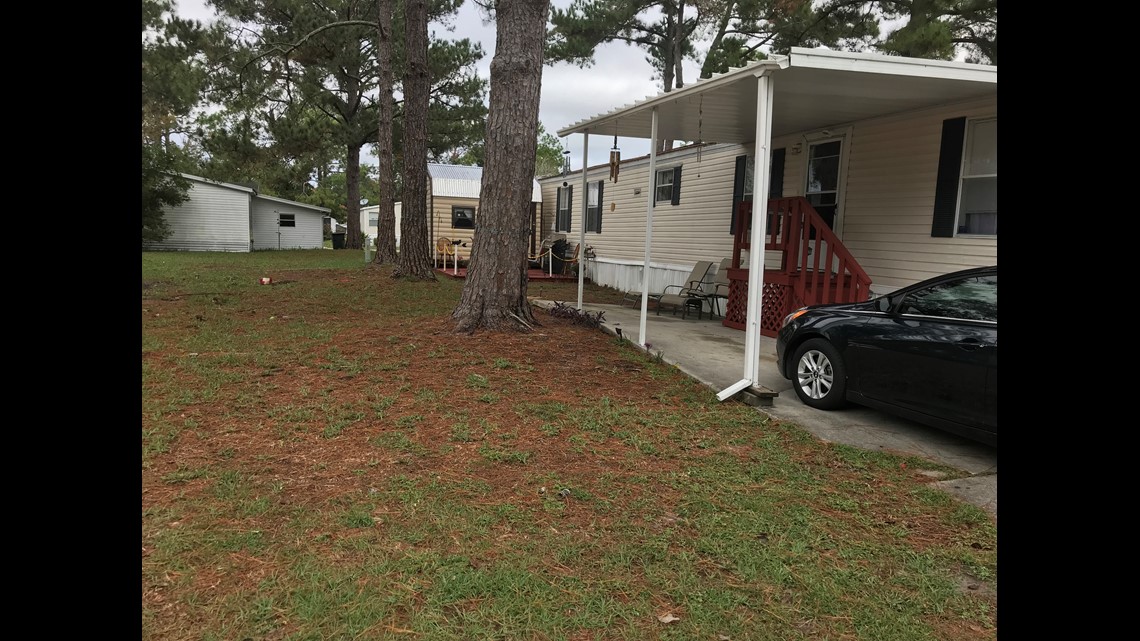 RHP properties owns Countryside Village. On Your reached out to the Midwest Company.
"The complaint is premature," said a spokesperson. "The tree will be removed on Friday and it was planned."
Spencer is glad to hear the tree is finally being removed.
"I'm happy," she said. "I just hope it comes tomorrow this is my place and my place is getting ruined because of this tree. I have heard that before."
But this time it appears that it will be done.