MELBOURNE, Fla. - One of the most important pieces of the Super Bowl has a Florida connection.
"We like to say the Super Bowl can't start without us," The Highland Mint president Michael Kott said.
The official coin is a hallmark of the game. Kott and 150 employees start the process of designing the coin long before the final matchup is set. The Highland Mint has been licensed by the NFL since 1993, and Kott has personally watched the coin toss in person for most of those Super Bowls.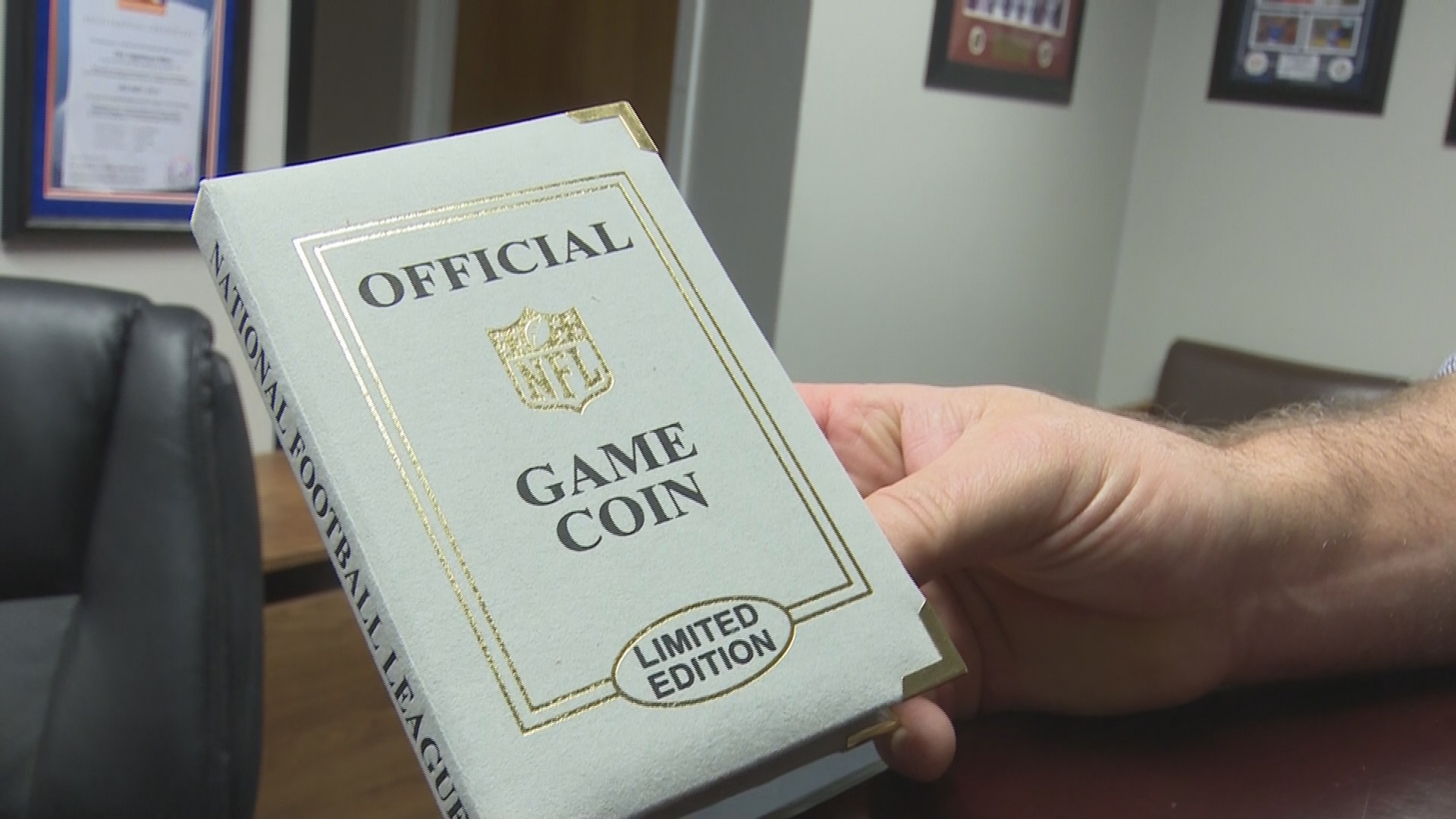 "The art department comes in first looking for the pictures, looking for everything. Then our production starts at 4 in the morning so we get a good jump on it," Kott explained.
Engraving starts with a plaster mold, which artists use precision tools to design. A machine scales down the artwork into a coin-sized dye. In another room, the metal is melted, pulled, and cooled. Workers then send the pieces to be stamped-out to the right size.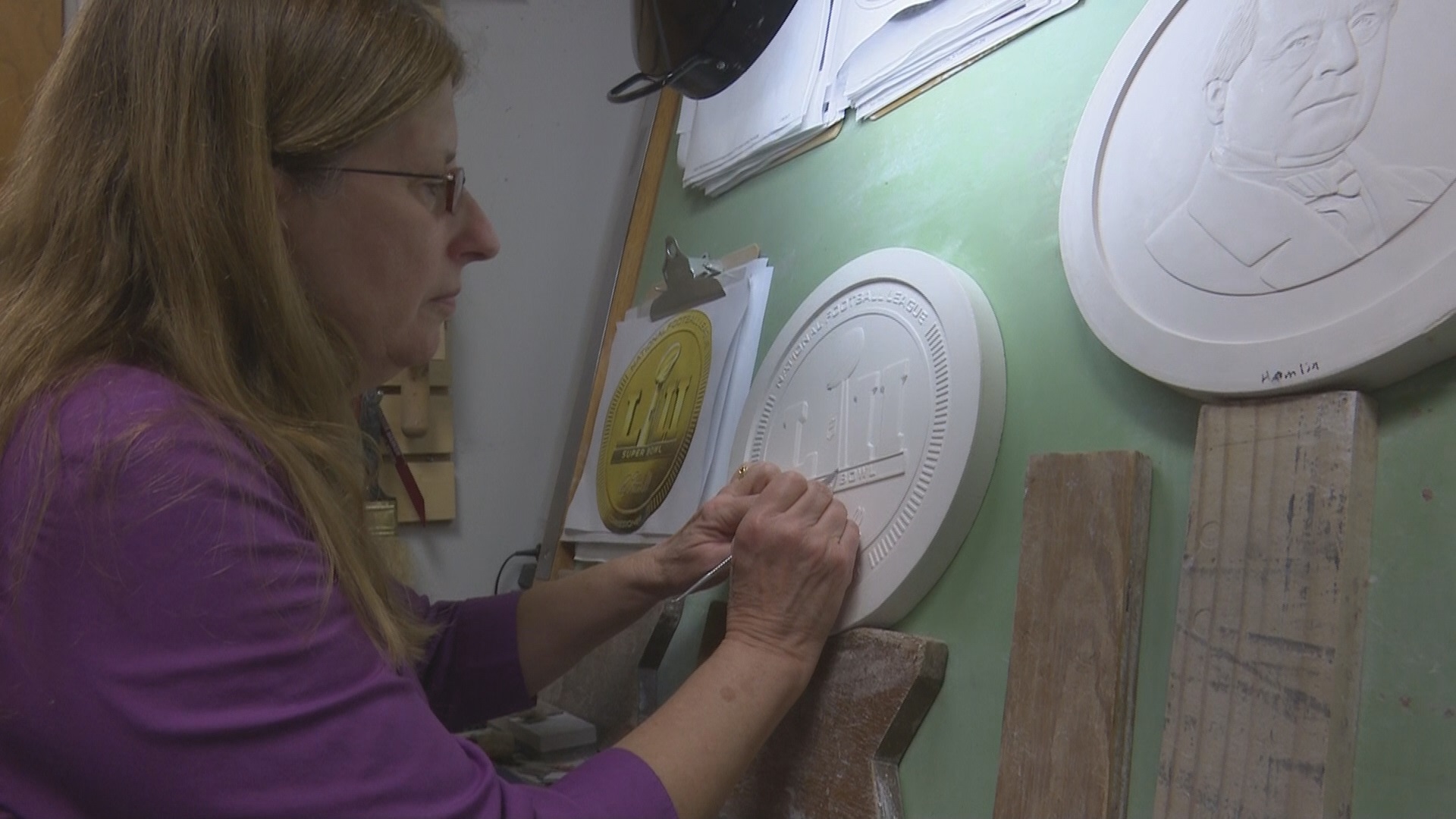 An edge is added, then the blank coins are loaded into a press where they take-on the logo. Cleaned then brought to downstairs to a workbench for numbering.
"Number one is flipped at the game and we also make a coin like double zero in case there is overtime you know last year that was the first time that had to be used," Kott said.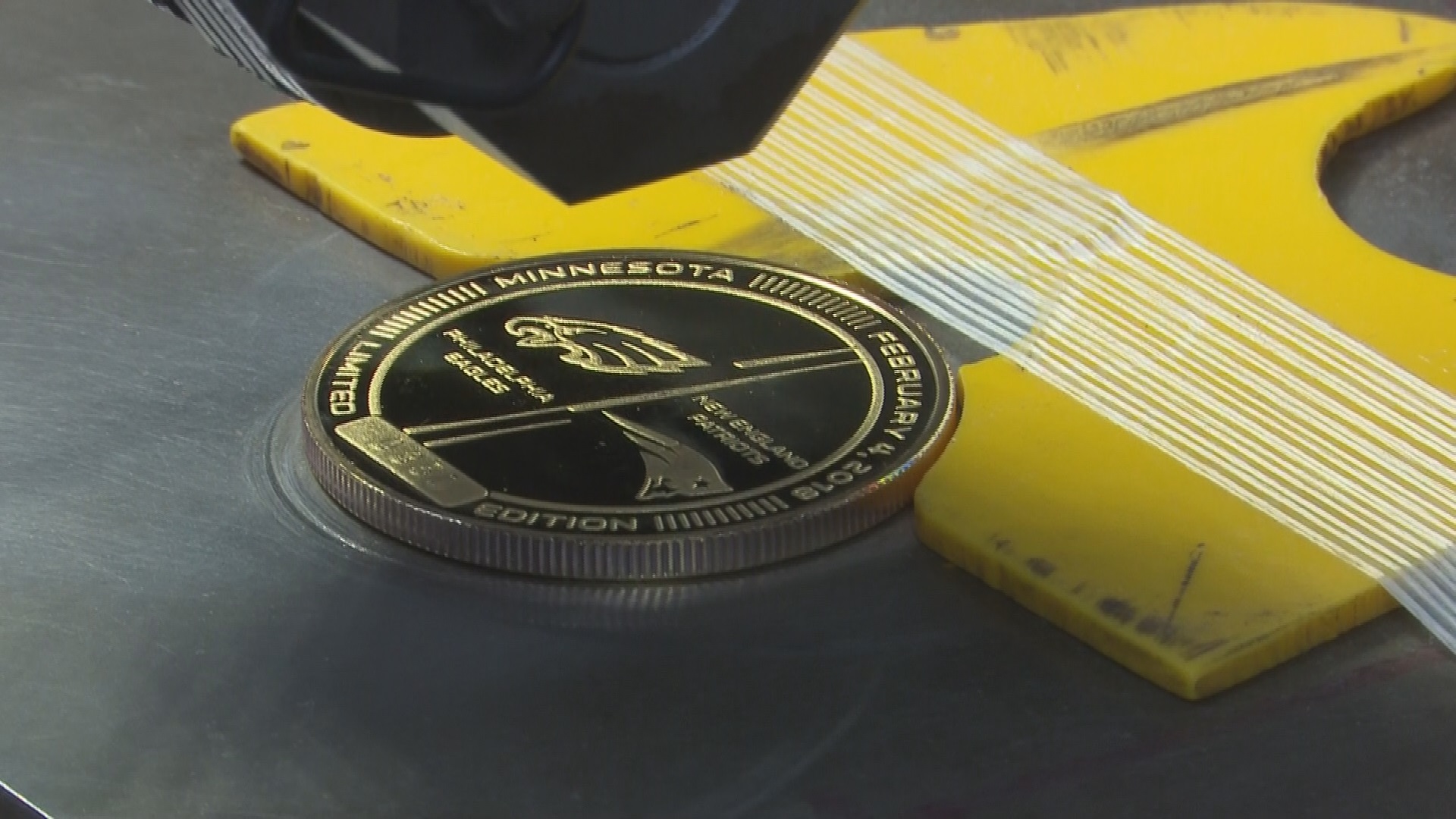 Higher numbers or other lines of coins are sold to collectors. Workers package and ship the items around the world directly from the factory.
"You know even though we've been doing it like 20 odd years it's still something spectacular every year," Kott said.
Going into Super Bowl LII, records indicate heads has been flipped 24 times and tails 27 times. Teams who have won the toss have gone on to win the Super Bowl in 24 of those games.