JACKSONVILLE, Fla — *The above related video was originally published Jan. 4, 2023
First Coast News talked to a Duval elementary school teacher Tuesday who said she was told just over a week ago by the school's principal she had to cancel book club, cover up books and not to send any books home with students.
At the request of the teacher, who is also a reading coach, First Coast News is not revealing her name or the school she works in.
A Facebook post from another Duval educator making the rounds on social media and education blogs is making the same claim. Many teachers commenting on the post corroborate the claim.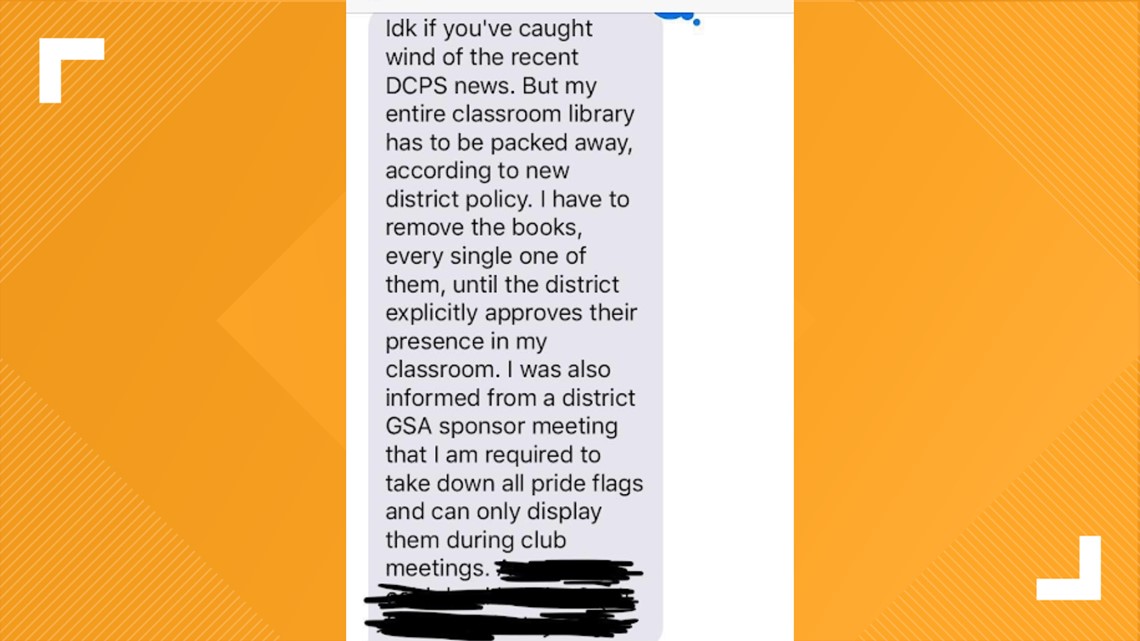 THE QUESTION
Have Duval County Public School teachers been told to remove books that haven't been approved by the state?
THE SOURCES
Duval County Public School Teachers
Duval County Public Schools
Terrie Brady, president of Duval Teachers United
Yes, Duval County Public School teachers have been told to comply with new state laws that govern all books in libraries and classroom.
WHAT WE FOUND
First Coast News reached out to the county school district to ask if the claims are true and were directed to post on the district's website. "Our new Team Duval News post should answer your questions," Sonya Duke-Bolden, DCPS public relations, told First Coast News.
The article reads, in part, "The Florida Department of Education has trained all Florida schools districts to 'err on the side of caution' in determining if a book is developmentally appropriate for student use.
Terrie Brady, president of Duval teachers union says DCPS teachers must go through classrooms libraries and remove books not on approved list. Teachers will than have to put those books in an inaccessible location of the classroom or remove them from the classroom all together, Brady said.
The post on the DCPS website states, "Under new Florida law, all books in elementary school libraries (including classroom collections for independent reading) must be reviewed by a certified media specialist. State training on these new laws requires that books be free from:
Pornography – defined in the Merriam Webster dictionary as "the depiction of erotic behavior (as in pictures or writing) intended to cause sexual excitement."
Instruction on sexual orientation or gender identity in grades kindergarten through three.
Discrimination in such a way that "an individual, by virtue of his or her race, color, sex, or national origin is inherently racist or oppressive, whether consciously or unconsciously.
In the training, Florida educators are reminded that violation of this provision is a third-degree felony," the article states.
"We're telling our employees when in doubt remove the book. We're not talking about a slap on the hand," Brady said. "We're not talking about being pulled out of your classroom. We're talking a third-degree felony. And if you love your favorite book and it's not on that approved list, I would remove it from the shelf and take it out of that classroom because no one needs to subject themselves to a possibility of a third-degree felony."