JACKSONVILLE, Florida — Their photo went viral last year. Her 'daddy' wound up on a waiting list for three years.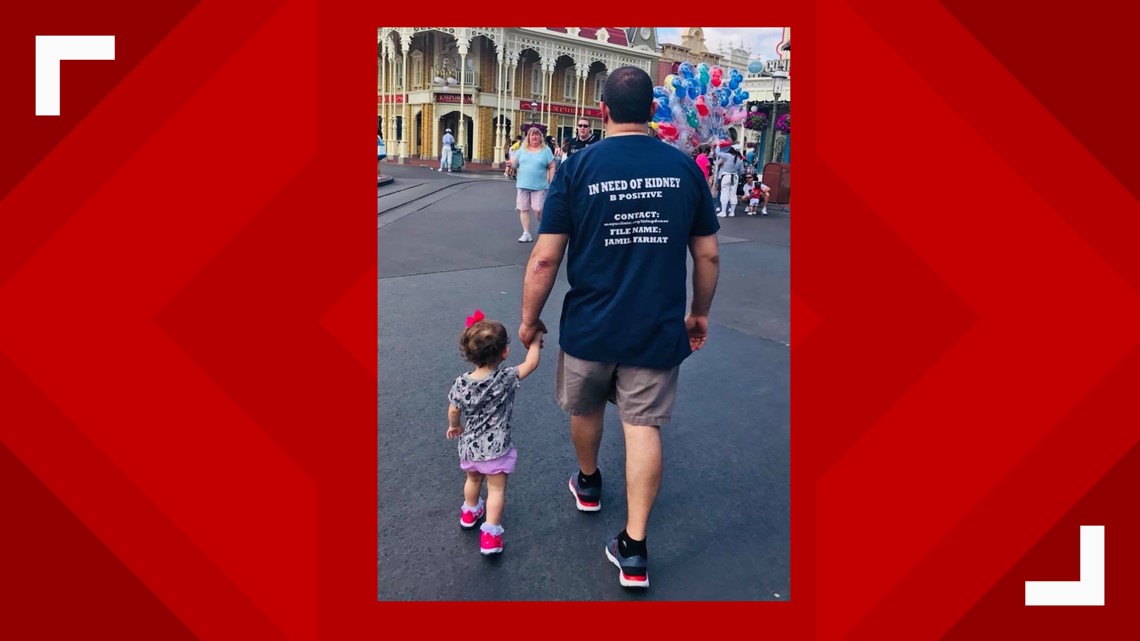 Jimmy Farhat is 40 years old. His kidneys function at just 15% now because he has polycystic kidney disease. His little girl, Alexa, adores her Daddy, but his disease has no cure.
So he has been making this plea:
"I want to be her soccer coach and the coach of her little softball team. I want to grow old with my wife. PLEASE. I'm desperate. I need a kidney."
Daddy's journey to find a kidney donor
His wife, Lena, has always hoped people will remember they can live with just one kidney. She kept telling people that if you are type O or type B+ blood type and very healthy, that's a good start.
Farhat registered with the kidney donor program at Mayo Clinic in Jacksonville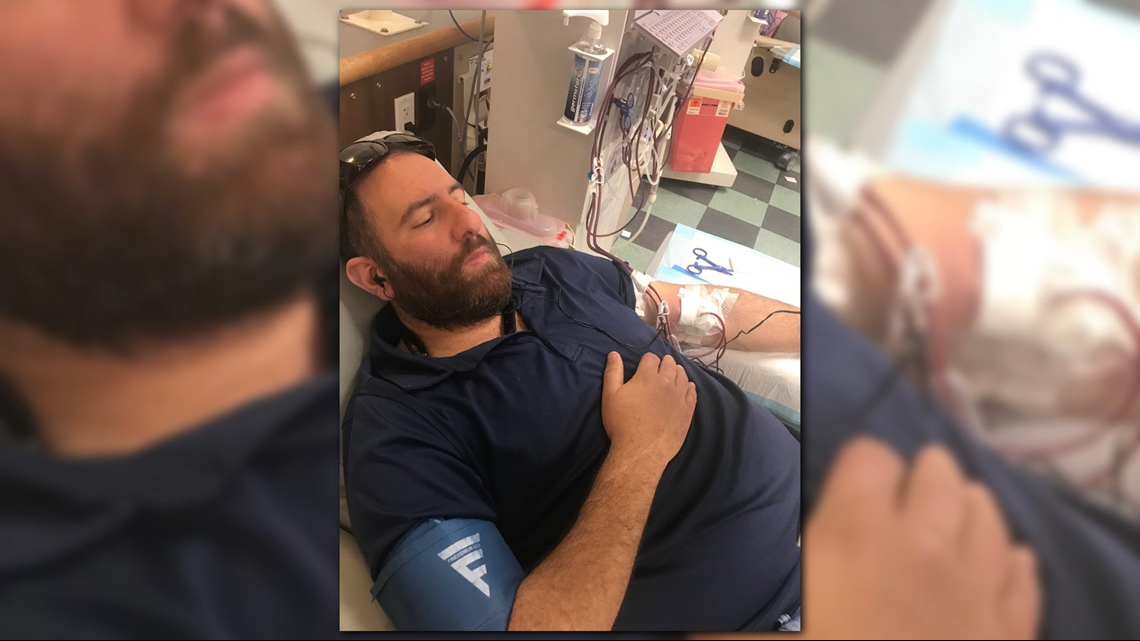 Farhat says he must go to dialysis three times a week for 3 1/2 hours each time. He becomes exhausted. His wife says, "He can't keep his eyes open but somehow he keeps going." Farhat says the routine is "miserable."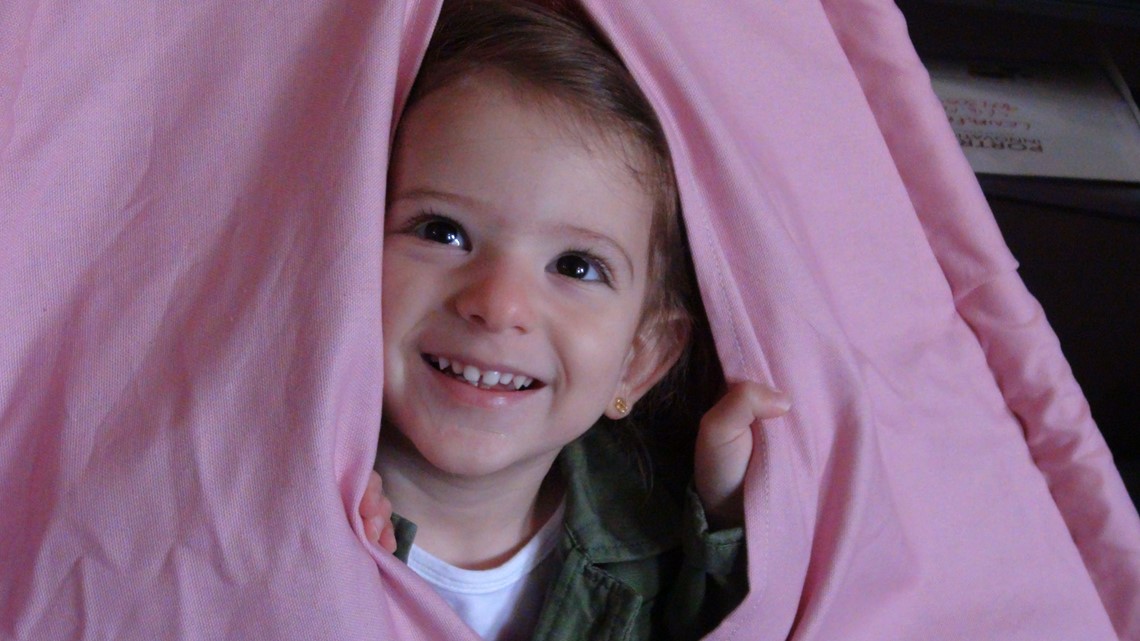 Farhat's daughter, Alexa, keeps him motivated to get up before the crack of dawn and run his restaurant in San Marco and make his mandatory dialysis appointments.
"She's got a Miss America pageant in 20 years I need to be there for," Farhat says.
And now he can. He got THE call they wanted. A woman in Jacksonville is donating one of her kidneys to him. It's considered exactly the match doctors wanted. His surgery is set for June 11.
Farhat gives his daughter a hug and says, "This is my life--her and my wife. Now we are worry-free."
His wife says when the call came, the emotions poured out. She's been trying to find the words to thank the donor, a woman in her early 50's. They will meet her in a few days. "It's all God's timing," she says.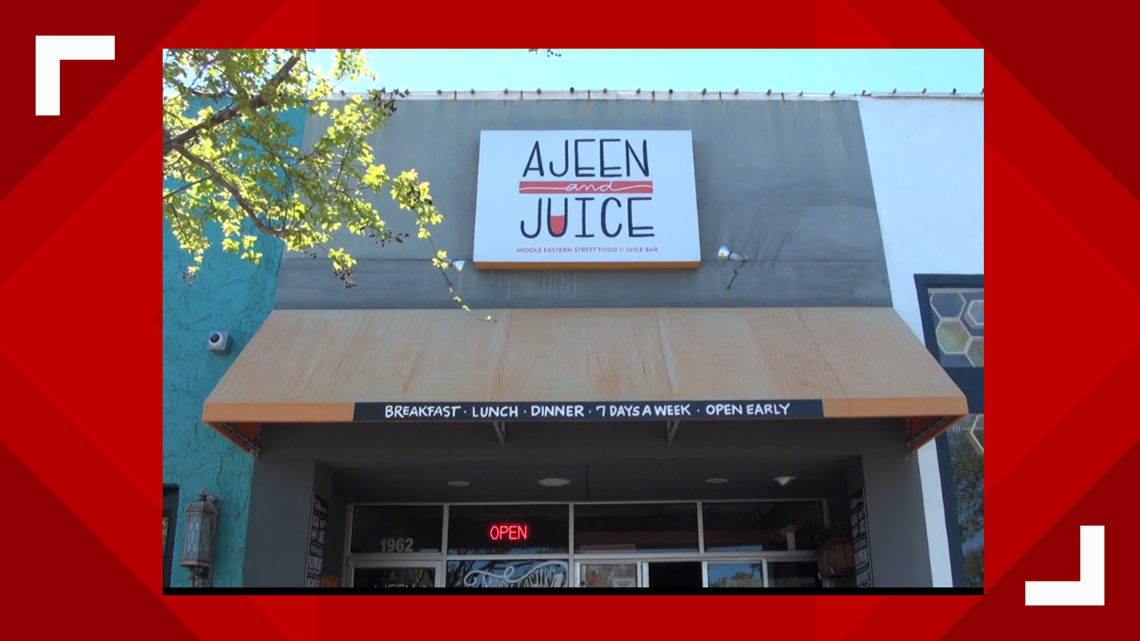 Farhat, despite his constant battle with kidney disease, runs the Ajeen & Juice restaurant across from the Three Lions Fountain in San Marco Square. "Ajeen" means "dough," a source of pride for the restaurant, where everything is homemade for the pitas and gyros.
Obviously, Farhat wants to have many years ahead as a business owner, father, and husband. That's why he is so grateful a donor has been found.
Again, here's the link to see if you might be a match or others needing organs: