The trial begins after three days of questioning more than 100 jurors; 12 jurors and four alternates were selected late Wednesday.
Quiles pleaded not guilty to first-degree murder and sexual battery charges in connection to Iyana's killing as she was a Terry Parker High School sophomore who vanished in 2018. Her body was never found but investigators say Quiles killed her because she was pregnant with his child.
On Thursday, Quiles walked in the courtroom smiling, as he can be watched doing so in the YouTube video below.
Prosecutor Stacie French started Thursday by quoting from an exchange between Johnathan Quiles and his biological brother, Joseph, as well as statements made on a recorded wire.
"The girl might be pregnant. I can't lose my family if she has the baby. I have to get rid of the body."
"What was her name?" "Ilyana. She was 16. She was pregnant – five months. I talked my niece into running away... had her come to my job, Ace Pick A Part on North Main Street."
"Why your job?" "The Dumpster's at my job. I control what gets dumped."
"Did you kill her one day and dump her body the next?" "Yes, they're going to give me the needle."
"Why?" "One: premeditated murder. Two: young adult with an unborn child – five months. They consider that, too."
"Did you shoot her? Did you shoot her in the head?" "No, not head, heart."
Addressing the jury, defense attorney Robert Davis said of prosecutors, "These are great people with a very tough job. But, that doesn't mean that they don't have to meet their burden. The crime, as you can see, is that of premeditated first-degree murder. They have to prove Mr. Quiles is the person who killed Iyana Sawyer and her unborn child. They have to prove that. They also have to show that he premeditated it in such a way to prove this was a heinous crime. The state will not be able to meet that burden."
The state's first witness was Kimberly Mobley, Iyana's mother. Mobley described her daughter as a straight A student, a "homebody," who only ever spent the night at home or at her aunt Naomi Mobley's house. Mobley was previously married to Quiles.
Mobley says she "was a little upset at first" when she learned her daughter was pregnant, but said, "as soon as I felt that baby kick," she determined she would support the pregnancy. "She wanted to [have the baby]," Mobley testified.
At the time Iyana disappeared, she was five months pregnant and had picked a name for the baby girl, "Hazel Michelle Mobley."
The teen's grandmother, Winella Haynes, testified after lunch on Thursday. Haynes says when her daughter, Iyana's aunt, first married, Quiles "was a good uncle … he was a cool uncle."
Haynes' perspective changed at a family gathering in late 2018 when she walked in on Quiles hugging Iyana in an intimate embrace.
"He had his hand wrapped around her body," Haynes testified. "When I walked out[side]… his reaction when I [came] out - he jumped. I startled him."
Haynes says after that night, she spoke to Mobley and told her, "it might be wise" not to allow Quiles to be alone with Iyana. Mobley's daughter heeded that advice.
"Kim [Kimberly Mobley] told him: 'Don't be around my children when I'm not around,'" Hayes testified.
But, Haynes says Quiles was familiar with Mobley's work schedule and still came around when she was not home.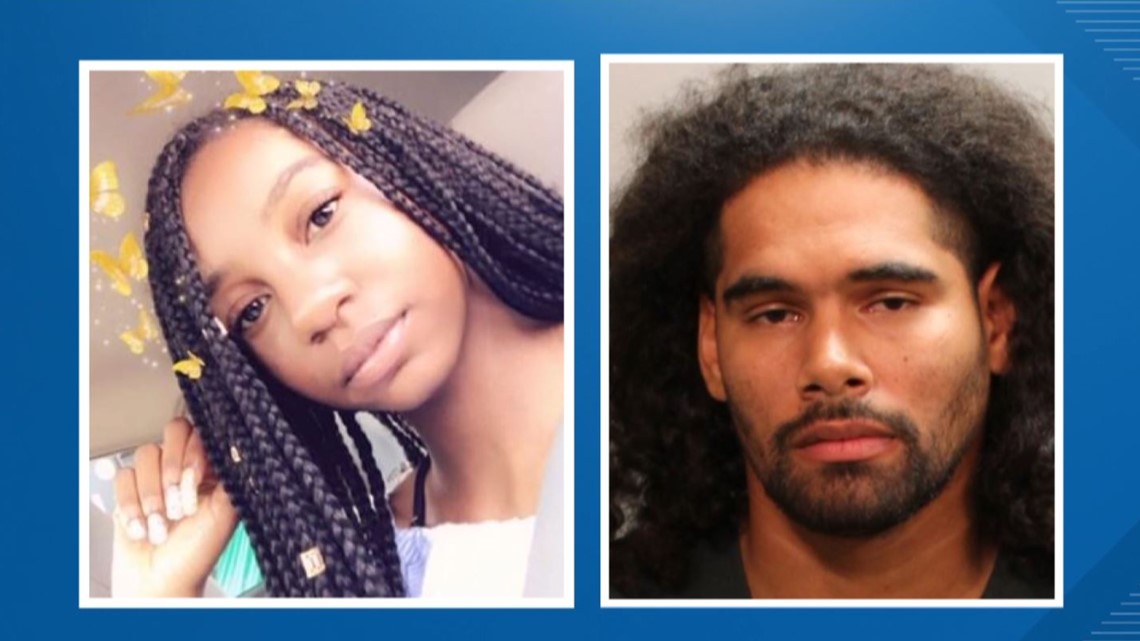 Watch the livestream of the trial in the above video player or from the below YouTube video: