Taylor Rose Williams, 5, was reported missing by her mother, Brianna Williams, 27, on Wednesday, Nov. 6. Brianna Williams told police she last saw her daughter around midnight in their Brentwood home in the 600 block of Ivy Street.
The Florida Department of Law Enforcement issued an AMBER Alert for her, which is no longer in effect. Her remains were discovered nearly 20 days after her disappearance in Alabama, thanks to the multi-agency and multi-state search efforts, including the Jacksonville Sheriff's Office, FDLE, the FBI and NCIS, among others.
Here are the eight major things you need to know in the search for Taylor, starting with the most recent developments:
1) Taylor Williams remains identified
On Monday, Nov. 25, the Jacksonville Sheriff's Office held a news conference where it confirmed the child remains found between Linden, Alabama and Demopolis, Alabama on Nov. 12 were of 5-year-old Taylor Rose Williams.
"It's important to clarify that confirmation adds yet another layer to the vast scale of this investigation that's been underway since Taylor was reported missing," said JSO chief of investigations, T.K. Waters.
Waters didn't reveal her cause of death. FDLE canceled the Amber Alert.
2) Brianna Williams arrested, charged with child neglect, giving false information to police, held on over $1 million bond
About a week after Taylor Williams was reported missing, mother Brianna Williams was arrested and charged with child neglect and giving false information to investigators on Tuesday, Nov. 12.
These charges come after Taylor Williams' remains were found. At the time, police were waiting on forensic tests to confirm the body's identity but had strong "indications it may be Taylor Williams," Jacksonville Sheriff Mike Williams said.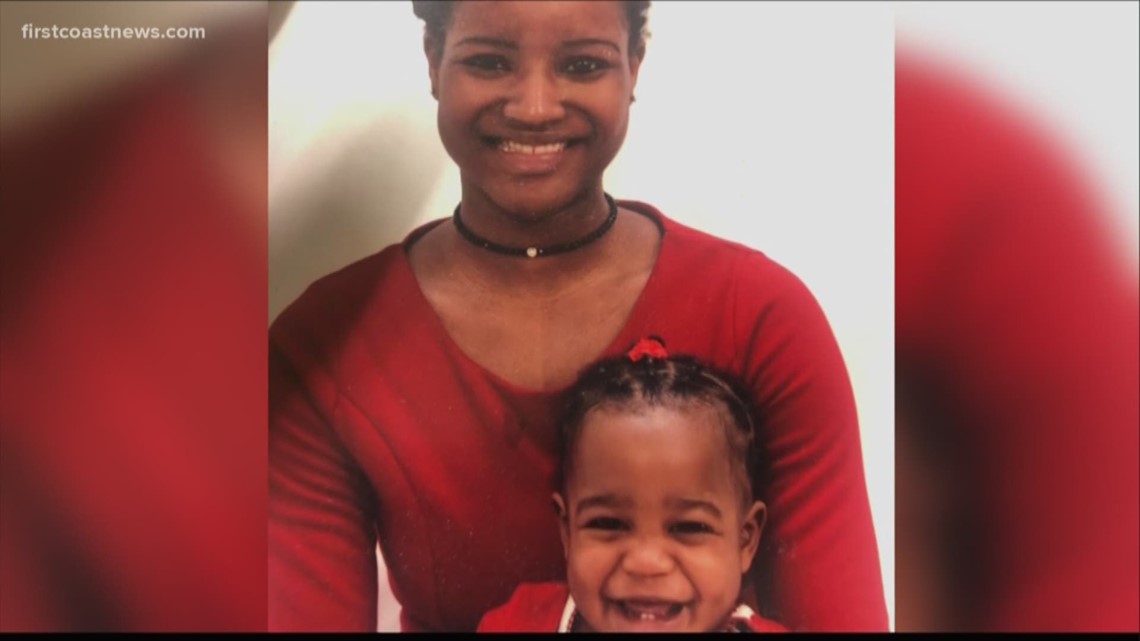 He declined to go into detail about the nature of the charges against Brianna Williams saying it could impact the investigation. However, an arrest warrant First Coast News obtained by the State Attorney's Office stated instances of reported child neglect, including:
A neighbor saying he saw Taylor Williams "alone and wandering" on multiple occasions looking for her mom at an apartment complex on the Southside
The apartment was "cluttered with trash bags and boxes stacked on top of each other," according to the warrant
Williams also reportedly made "numerous false statements" to investigators:
She reportedly said Taylor Williams was attending daycare at NAS Jacksonville when records show she last attended on April 29, 2019
She said Taylor Williams had been staying with her parents in October, but Brianna Williams' family said they last seen the girl more than a year ago, according to the report
According to her booking information, Brianna Williams is being held on a $1 million bond.
3) Brianna Williams now in jail after being hospitalized from apparent overdose
On Nov. 12, following the announcement of a child's remains found, Sheriff Mike Williams said Brianna Williams was in the hospital with serious injuries from an apparent overdose.
A close family friend to Brianna Williams - who wished to remain anonymous - told First Coast News that the mother overdosed after a child's remains were found in Alabama and when police were on their way to arrest her.
Brianna Williams was flown by helicopter to the hospital, the friend said. Family said she was put in a medically-induced coma.
On Nov. 21, Brianna Williams' housing status was listed as "PDF," which stands for "pre-trial detention facility," confirming she was no longer in the hospital and in the Duval County Jail.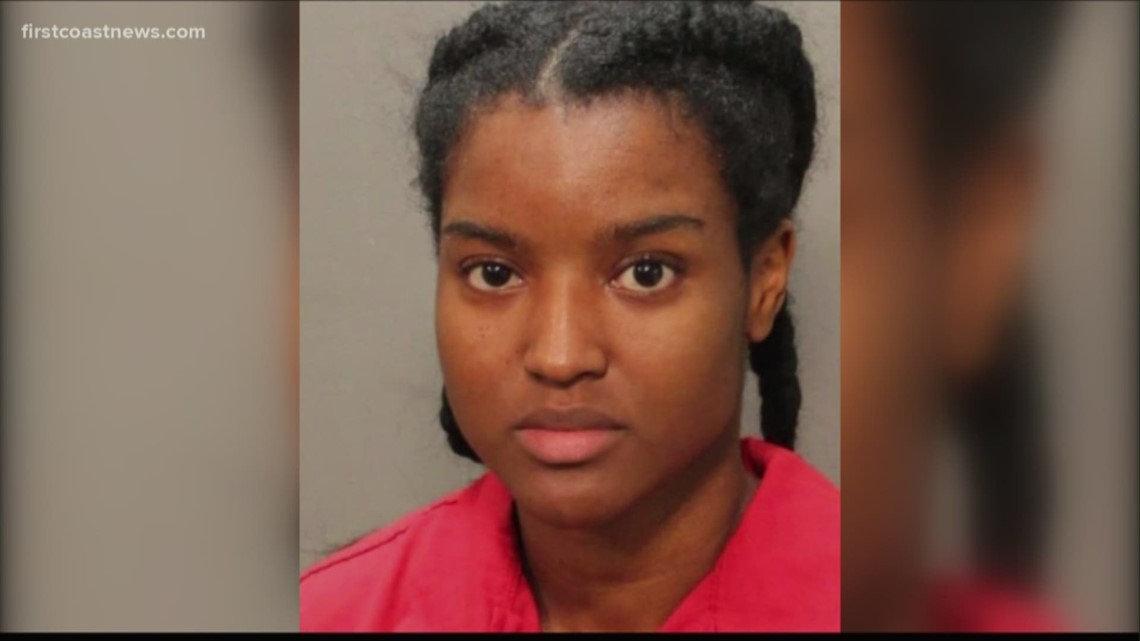 JSO says her red jumpsuit in her mug shot is from her medical transport from the UF Health to the jail, but that color can also indicate an inmate is at high risk of self-harm.
Brianna Williams has a court date on Dec. 4 at the Duval County Courthouse, when she could enter a plea if the State Attorney's Office files formal charges by that date. She's expected to be able to make that hearing.
4) Brianna Williams became person of interest after she stopped cooperating with police
During a news conference on Monday, Nov. 11, Jacksonville Sheriff Mike Williams said Brianna Williams was not cooperating with police and was deemed a person of interest for the first time.
"She's not spoken to us since [last] Wednesday [Nov. 11]," he said. "She was the last person to see Taylor ... We still need her cooperation."
The sheriff added, "We were talking to (Brianna Williams) about some inconsistencies in her statement and that's why she chose to stop cooperating with us."
Charlie Cofer, the Public Defender of Florida's 4th Judicial Circuit, said attorneys always advise their clients to not say anything without them present. Though JSO announced she was no longer "cooperating," Cofer said that indicates she asked for an attorney, which is in her right.
5) Search began in Jacksonville, Fla. and expanded into Alabama, multiple agencies involved
The search for Taylor Williams started on Nov. 6 at their Ivy Street home and expanded to Brianna Williams' prior address at 7651 Paradise Island Blvd. on the Southside. During this time, more than 300 officers and personnel assisted with the search, including K9, dive team and mounted horse units.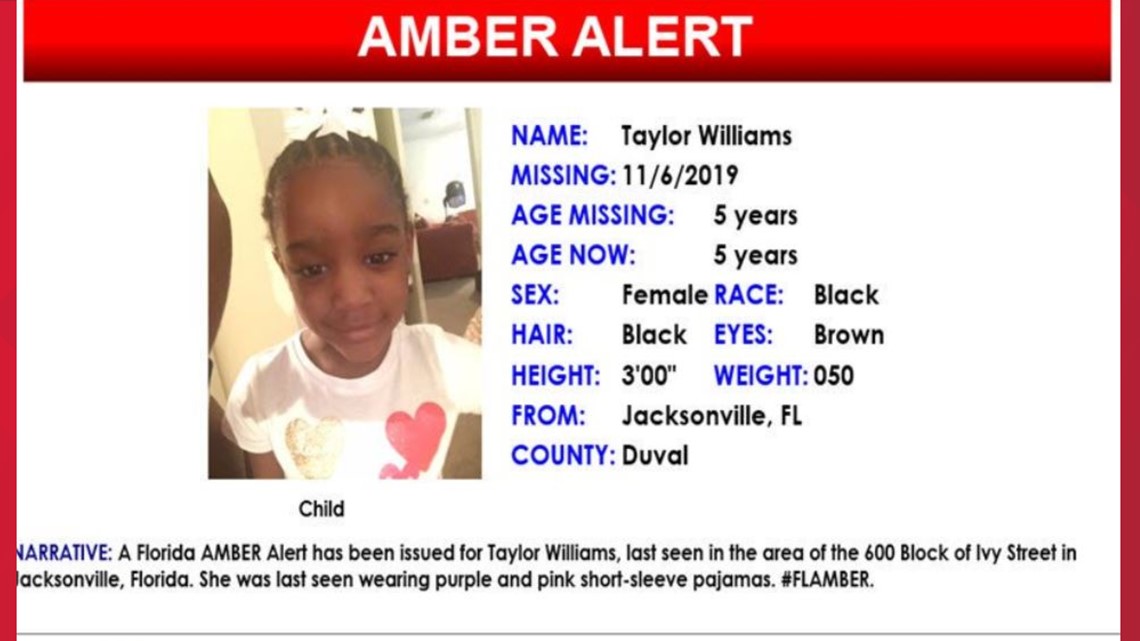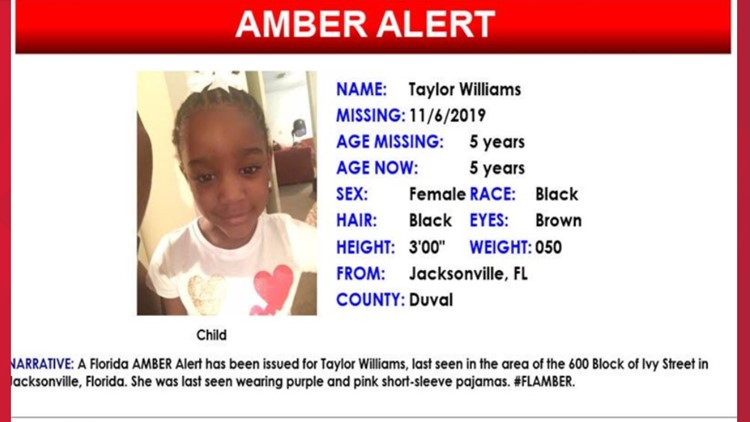 On Nov. 10, JSO announced the search expanded near the vicinity of Demopolis, Alabama, about 20 minutes from Brianna Williams' hometown of Linden, Alabama, and included multiple out-of-state agencies.
Because the search has crossed state lines, multiple agencies became involved in the search for Taylor Williams.
The agencies involved include:
Demopolis Police Department
Demopolis Fire Department
Linden Police Department
Marengo County Sheriff's Office
Alabama Law Enforcement Agency State Bureau of Investigations
17th Circuit Drug Task Force
17th Circuit District Attorney's Office
Alabama Attorney General's Office
FBI from Mobile, Birmingham & Jacksonville Offices
Members of multiple units with the Jacksonville Sheriff

'

s Office, Jacksonville Fire and Rescue, as well as the State Attorney's Office
6) Taylor's Father: "It's been a minute" since he saw the child
The father of Taylor Williams, Maurice Tate, spoke to First Coast News by phone during the search, saying "it's been a minute" since he last saw his daughter.
The father lives out-of-state. He said he's been in communication with JSO, but didn't give an indication if he intends to come to Jacksonville.
Photos of missing Jacksonville 5-year-old Taylor Rose Williams
7) Colleague says Brianna Williams returned to work during daughter's disappearance
Brianna Williams, a First Class Petty Officer in the U.S. Navy, was employed at NAS Jacksonville in the Tactical Operations Center. The day after her daughter went missing, her colleague and close friend told First Coast News she returned to work.
He described her to be a "kind-hearted person, she always had a smile on her face ... always willing to go out of her way to help others."
When he saw her that day, he said she was really sad "like someone had cried their last tear."
The colleague added that Brianna Williams would always speak fondly of her daughter, though he never met her.
8) Brianna Williams had "promising future"
Brianna Williams' uncle, Boyd Jackson, said he considers Brianna Williams the "daughter he never had."
According to Jackson, Brianna Williams' father wasn't around and her mother wasn't able to raise her at the time.
He said he and his family are in complete shock regarding what has happened over the past week, and they can't process everything.
Newspaper reports from 2010 in Alabama-based The Demopolis Times and The Democrat-Reporter described Brianna Williams as a high-achieving student with a bright future.
According to a copy of The Demopolis Times, Brianna Williams graduated from Linden High School at the top of her class in 2010. She also got the "Elite Lindenite Scholarship," a scholarship awarded to five high school seniors.
Copies of The Democrat-Reporter from 2010, a newspaper in Linden, Ala., also said Brianna Williams was homecoming queen and planned to attend Alabama A&M University with a major in mechanical engineering.
Williams is a Petty Officer with the U.S. Navy and works at NAS Jacksonville.
For all of our coverage on the disappearance of Taylor Williams, watch the playlist below: