Authorities are searching for someone who reportedly robbed two Orange Park businesses on Friday, according to the Clay County Sheriff's Office.
The sheriff's office said the same man robbed the Wells Fargo in the 400 block of Blanding Boulevard and the Home Depot in the 1900 block of Wells Road.
No injuries were reported from either incident.
At this time, deputies do not know if he was armed, "though a firearm was implemented," the sheriff's office said in a release.
The sheriff's office released photos of the suspect: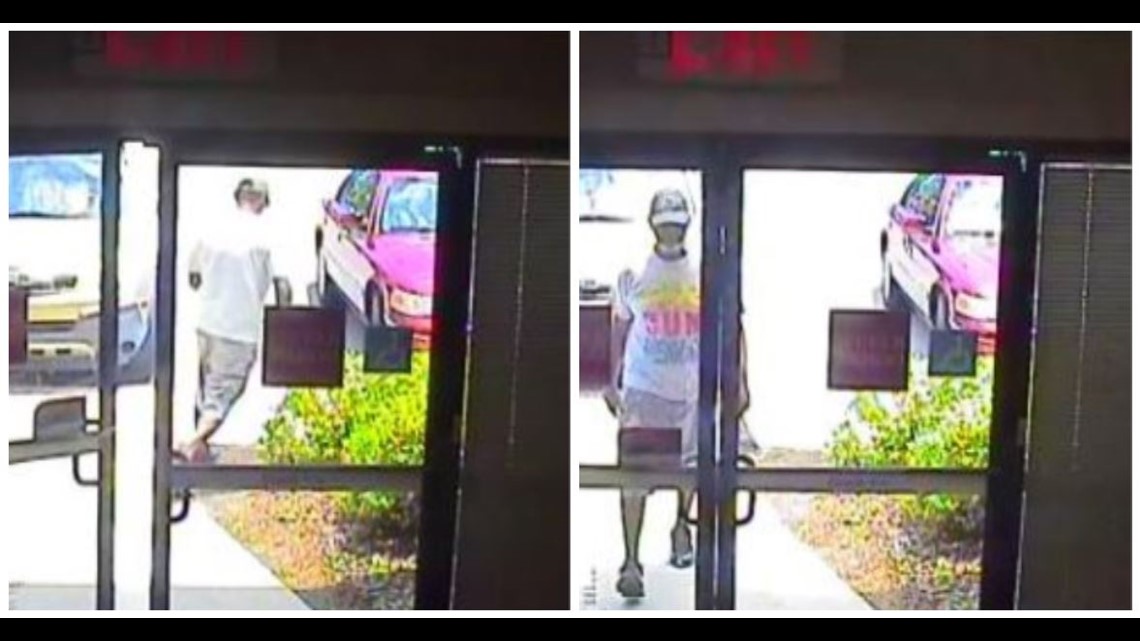 This marked the second Wells Fargo bank robbery of the day, the first being in San Marco. Police are also searching for the suspect.
The sheriff's office says the suspect from the San Marco robbery is not the same suspect in the Orange Park robberies.
"Wells Fargo's top concern is the safety and well-being of our customers and team members, and we are thankful no one was harmed during the incidents at our San Marco and Orange Park branches. We are in frequent contact with law enforcement and have security standards and procedures in place. We cannot discuss specific security procedures, as doing so reduces their effectiveness. Law enforcement is investigating the incidents, and they can provide additional information as the investigation progresses."