JACKSONVILLE, Fla. — A teenager named Rashaud Fields was shot and killed after Raines High School graduation Monday night, a nonprofit for the school's alumni confirmed.
The Raines National Alumni Association tweeted at 11:41 a.m. Tuesday: "In the midst of celebrating our students graduating, we are saddened to learn that one of ours lost his life on last night. We extend our prayers and condolences to his family. "
A follow-up tweet confirmed that this statement was about Fields, reading: "Our prayers and condolences to the family, friends and classmates of Viking Rashaud Fields, Class of 2022."
"We're deeply saddened to learn about the death of Raines High School graduate Rashaud Fields. He was a bright young man who had hopes of continuing his education and football career at Keiser University. We send our heartfelt condolences to his family and friends and offer to provide any assistance or support needed during this difficult time."
Florida State Rep. Angie Nixon retweeted the picture below, writing: "Rest in Power to this young man. I saw him walk across the stage and receive his high school diploma from Raines High School yesterday and a few hours later he was killed. Please keep his family in your prayers."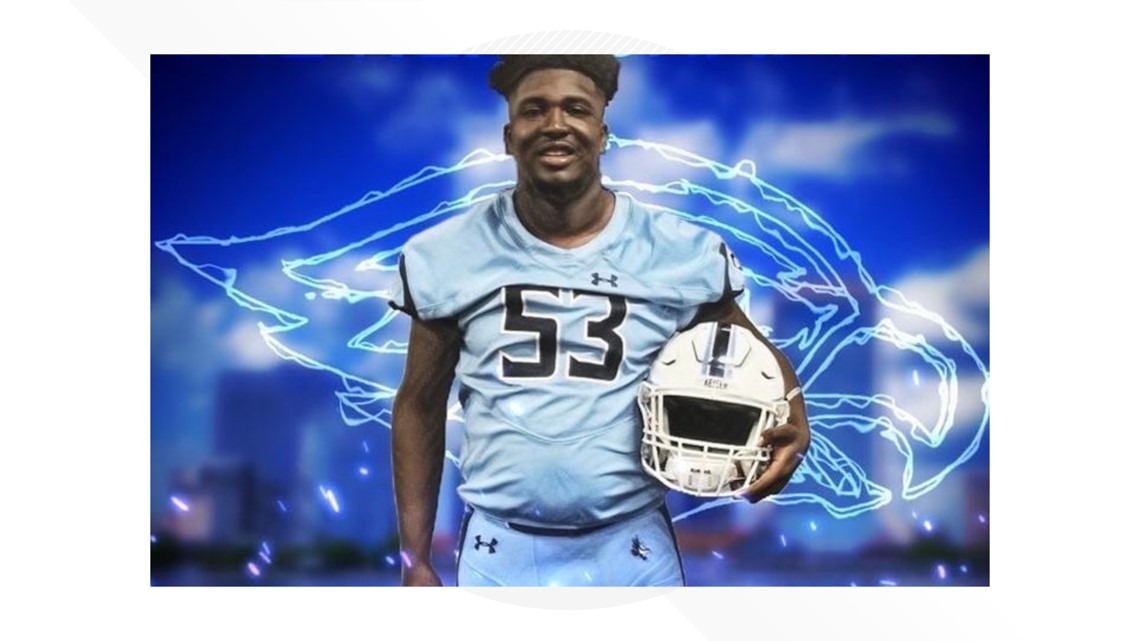 The Jacksonville Sheriff's Office told reporters early Tuesday morning that a fatal shooting had occured at approximately 10 p.m. Monday night at the 10700 block of Pine Estates Road, where sources say Fields was killed.
JSO released little information about the victim, only telling reporters an "adult male" was shot and killed, the block the shooting occured and that the victim had "at least one" gunshot wound.
The victim was taken to the hospital by Jacksonville Fire Rescue, where life-saving measures were attempted and failed, JSO said.