The Jacksonville Sheriff's Office says it is no longer looking for the driver of a white four-door vehicle reported seen in the neighborhood where 6-year-old Braxton Williams and 5-year-old Bri'ya Williams went missing on Sunday.
The report is no longer relevant, said Sheriff Mike Williams in a news conference after the children were found in a densely wooded area in their own community.
Earlier Tuesday, T.K. Waters, JSO chief of investigations, said the older-model vehicle was reported in the Paradise Village neighborhood playing loud children's music. The only description of the driver given is white male.
"What we're hoping for is someone seen it somewhere else," Waters said. "We don't know the connection yet."
A Paradise Village resident told First Coast News on Monday that her family spotted a suspicious man in a car watching her children blaring SpongeBob SquarePants music.
Kayla Guinn said her children are similar ages to Braxton and Bri'ya.
"There was a suspicious man a week ago that was watching my kids play outside," Guinn told On Your Side's Heather Clark. "He drove up a little bit, blared Sponge Bob music - he was like in his 60's or 70's - and then he drove back towards my kids and stopped and watched them."
Guinn said she shared her experience with JSO detectives. She also says someone reported to her that the vehicle returned to her home the next day.
During Tuesday's news conference, Waters said police were unsure if the vehicle is connected to the disappearance of Braxton and Bri'ya Williams.
One of Guinn's neighbors said she also saw the vehicle about a week before the children went missing.
"I saw the car drive by. The man had his window down and I waved at him because I'm just friendly like that, I wave at people who come by," Teresa Cain told First Coast News on Tuesday. "He went up there somewhere and turned around and then he stopped his vehicle right behind my van."
Cain said the driver started blaring SpongeBob SquarePants music. "Like it was coming from a loudspeaker and this man was older so I thought this is kind of weird. I tried to get the man's license plate number, but he was already around the corner by the time I got over there."
Cain's son was outside that night and saw the same car again, she said.
"I knew it was a later model. I thought it was a Cadillac but my son who knows cars said it was a later model Buick ..."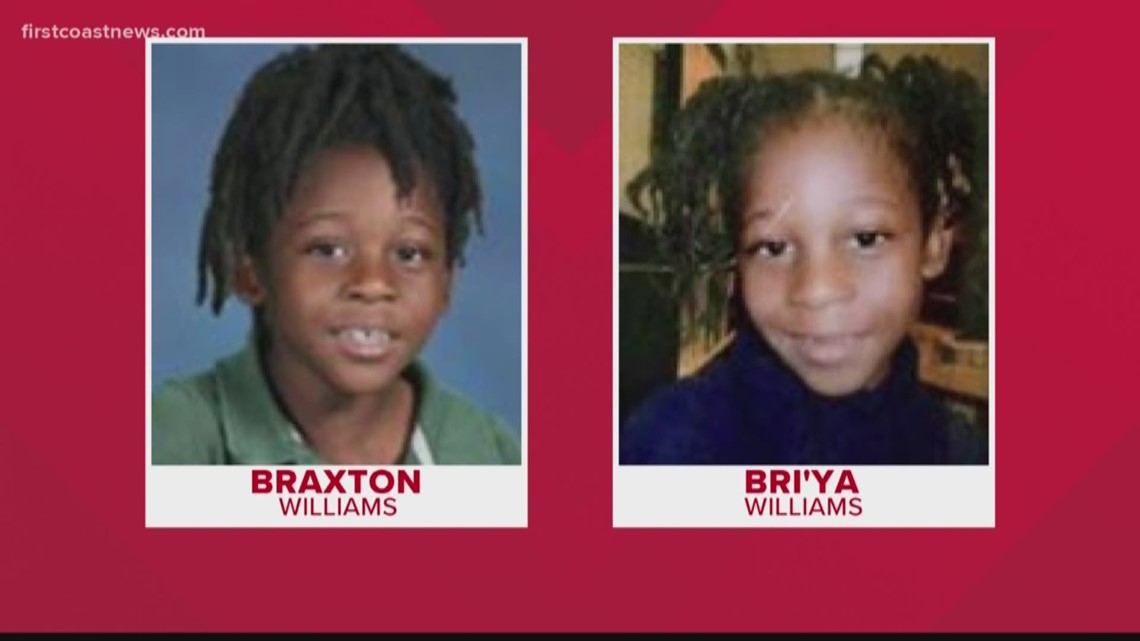 A couple reported Sunday seeing a vehicle speeding in the neighborhood with two children in the backseat. Waters said that vehicle was eliminated as a suspect vehicle.