ST. JOHNS COUNTY, Fla. — A St. Johns County mother pleaded no contest Friday to charges of attempting to cover up her son's brutal crime and was sentenced to 30 days in jail and 5 years of probation.
Smith, whose son Aiden Fucci is serving a life sentence for the savage slaying of his 13-year-old classmate Tristyn Bailey, is herself headed behind bars for evidence tampering. Smith was charged after home surveillance footage showed her washing her son's bloody jeans in a bathroom sink shortly before he was arrested for Bailey's murder on Mother's Day 2021.
Later, in a video recorded in an interrogation room at the St. Johns County Sheriff's Office, she and Fucci's dad advised him to "find his story and stick with it." Smith could be seen urging her son to say he was wearing khakis the night of the murder, instead of the bloody blue jeans. At one point, Smith whispered the word "blood" to Fucci to notify him his jeans were not clean.
Tristyn Bailey's family was present at Friday's sentencing as they have been for all hearings in both cases. Her mother Stacy Bailey gave a tearful victim impact statement telling Smith she had "gone over this moment in my head for more than two years now."
"What would I say to the woman who broke the law and caused so much pain to my family?" she asked "Would my words be ignored or would they carry weight? Would you truly hear me and understand how your actions have devastated not only my family, [but] our kids, classmates, our family, friends, our community and the people across the world."
"I've tried to put myself in your shoes on that fateful day a thousand times, but I can't. I can never get there. Because, you see, I could never put someone else's child in harm's way for my own, no matter the consequences. The choices that you make on Mother's Day May 9, 2021 will haunt me for the rest of my life."
She continued, "What I cannot understand is how you knew our child was missing. Your son was the last known person to see her. And yet you see something suspicious on his jeans and tried to wash it out."
"At what time did you ever stop and think about Tristyn's well-being?" she asked. "You never apologized ... You have no idea what our family has endured."
Smith did not address the family directly, but her attorney Matt Kachergus said, "Ms. Smith hopes that everyone involved can now begin to heal from this tragedy." He noted that at the time Smith washed the jeans, "No one with the exception of one person knew what had happened to Tristyn. Certainly, Ms. Smith did not know what had occurred. She was a frantic mother trying to determine what was going on with her son. Only later when she made aware of the horrible crime that had been committed."

Kachergus continued, "She apologizes for any additional suffering her conduct caused the Bailey family. I hope the end of these legal proceedings around Tristyn's death will allow everyone impacted by it to begin to find a modicum of peace and begin to try to heal from this tragedy."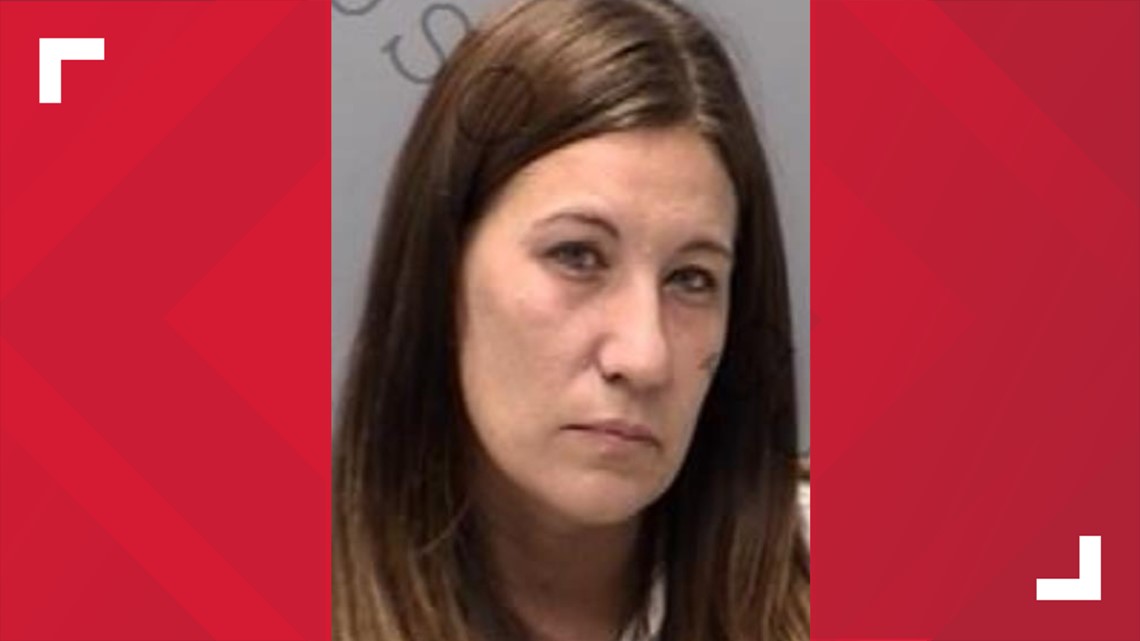 The family issued this statement after the hearing:
As it was on March 24th when Aiden Fucci was sentenced to life in prison, today's result and credit goes to the hard work of many.
To begin with, we would like to thank Florida's Seventh Judicial Circuit Court as a whole, and Judge Smith particularly, for doing their best to resolve the cases in a timely manner.
We would again like to thank the Seventh Judicial Circuit State Attorney's Office for their indelible spirit to get justice for our community. We will never be able to appropriately express our gratitude to Jennifer Dunton for the exceptional way in which she handled every aspect of the case. We want to be clear that the state attorney's office involved us in today's decision and we are supportive of the final outcome based on the law.
Along these lines, we continue to benefit from the unmatched investigative work done by the Saint Johns Sheriff's Office. The evidence and investigation done by the team enabled the evidence to be overwhelming in both cases.
With the legal proceedings now complete, our hopes are with our community moving ahead. We hope for Tristyn's classmates - that they will fully enjoy their milestones in the coming weeks. We hope for the parents of our community – that they help their children move forward with love, affection, and careful attention to their use of social media. We hope – that through your smiles, Tristyn's bright smile will shine forever. Finally, for those who sacrificed so much on that Mother's Day two years ago, we especially hope that this Mother's Day will be an incredible day of joy and happiness.
As for us, we are inspired and strengthened by the community support. We are going to look forward by dedicating ourselves to the foundation so that Tristyn's legacy remains in our community forever. Through the Tristyn Bailey Foundation, we have amazing plans to strengthen our community, educate children and parents, advocate for victims of crime, and provide scholarship opportunities to deserving students. We look forward to doing all of these things alongside our community.
We remain forever, Tristyn Bailey Strong!