JACKSONVILLE, Fla. -- A police officer is on administrative leave after firing 13 rounds to stop an allegedly drunken suspect who was pulling out a firearm in a sandwich shop parking lot, according to the sheriff's office.
JSO confirmed the suspect died, now identified as Daniel Blyler, 44, and that no officers have been injured.
#JSO Police Involved Shooting: No injuries to any police officers. Suspect is deceased.

— Jax Sheriff's Office (@JSOPIO) August 25, 2017
A JSO spokesman Ron Lendvay told First Coast News Blyler was intoxicated and entered the sandwich shop in the 1300 block of North Edgewood Avenue. At some point, the manager contacted police around noon, initially concerned the suspect was unable to drive safely.
The manager later told police Blyler was believed to be in possession of a firearm. When police arrived Blyler had backed into a spot in the parking lot and the officer approached Blyler, who then reached for his waist.
The officer determined the man had a gun in a holster and opened fire on the suspect, firing 13 rounds. Blyler was pronounced dead at the scene, Lendvay said.
Blyler was indeed carrying a gun and here is a photo of it, provided by the Jacksonville Sheriff's Office: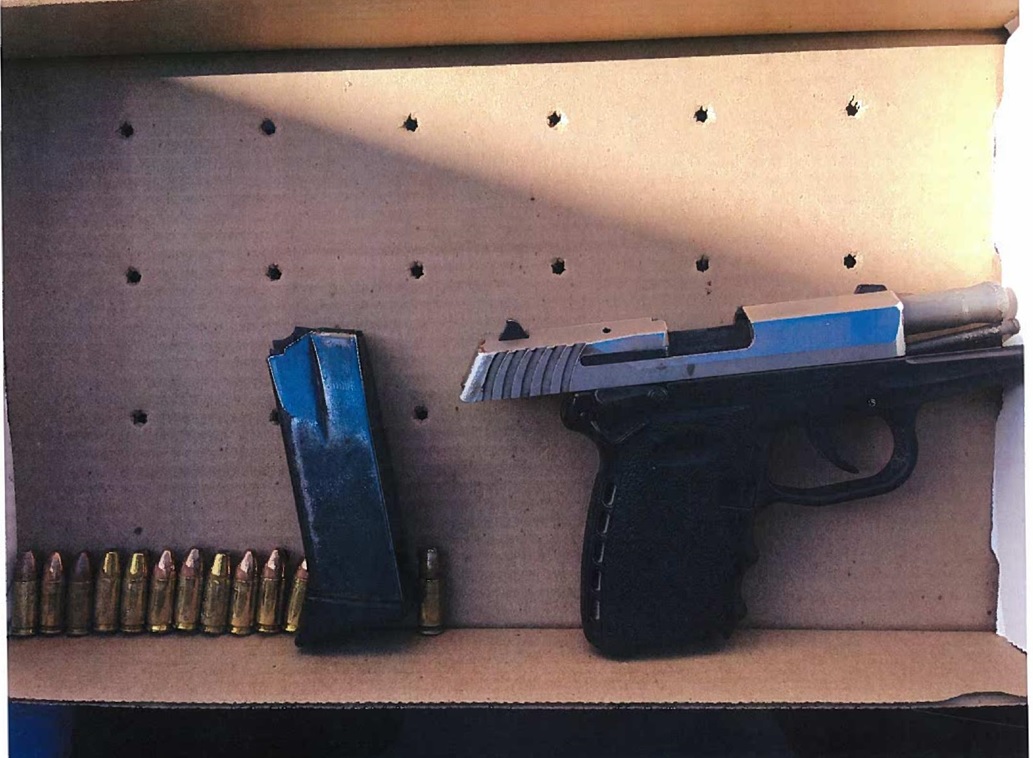 Blyler was legally carrying the weapon at the time of the incident, Lendvay said.
Witnesses at the scene are working with the sheriff's office to provide statements. Investigators confirmed the suspect had a gun, the spokesman said.
The officer did not have a body camera, but there is some surveillance footage from inside the shop that will be gathered by police.
The officer, L.K. Johnson, a nearly 16-year veteran of the force, has been placed on administrative leave pending the outcome of the investigation. This is his second officer-involved shooting.
This is the eighth total officer-involved shooting in 2017. Seven of them have been fatal, according to previous reports.
Heavy police activity in northwest Jacksonville