JACKSONVILLE, Fla. — Jessica Green was just 18 when she was shot to death at a home on Jacksonville's Westside.
It's been 15 years and her case remains unsolved.
Frantic 911 calls paint a picture of what happened at a house on Hollinghead Lane on Jacksonville's Westside on the night of Sept. 5, 2007.
911 Dispatcher: "Why they shoot her for?
Green was found face down on the floor of a bedroom.
911 Dispatcher: "Do you know who shot her?"
Caller: "No, we don't. We just know it was a guy."
According to the police report, the 18-year-old woman didn't have a pulse when officers arrived.
When you speak to Jessica's sister, Janel Green, you can still hear the pain in her voice. Jessica was more than her big sister, she was also her caregiver.

"None of us were ever the same. Basically, she was the glue that held the family together," Janel Green said.

Janel Green remembers receiving a phone call from a friend of Jessica's after she had been shot. She was barely a teenager at the time.
"Basically, you could hear the agony in her friend's voice. She said... I'm so sorry to tell you this, but someone just told me your sister has been shot," she added.
The police report contains witness interviews. A man identified as witness number one says he was in bed at the time, with Jessica, watching a movie.
The man says Jessica was asleep when he heard a loud bang at the door. He says he remained in bed while she got up to check the noise.
The witness told police, moments later, he heard Jessica screaming and she ran back into the room. That's when, he says, he saw a man with a gun.
911 Dispatcher: "How do you know this man that shot her?"
Caller: "All I know it was two black guys. One of them had like a bandanna over his face."
911 Dispatcher: "Why did they shoot her for?"
Caller: "Sir, I don't even know. All I know we was just laying down and all we heard was the door kick in and two guys came in and shot her. I don't know why they didn't shoot me. I don't even know who they is."
The witness described the shooter as a Black man in his early 20s, 5'8 to 5'9, chubby with medium brown skin and a low haircut.
He said the shooter was wearing a gray short-sleeved t-shirt, black baseball cap and a black bandanna covering the lower part of his face.
Tatiana Yoguez and Nicole McCall are trying to reopen Jessica's case. According to the police report, her mother told detectives she had been scared to stay in the house alone. Jessica said someone had recently tried to kick in the back door.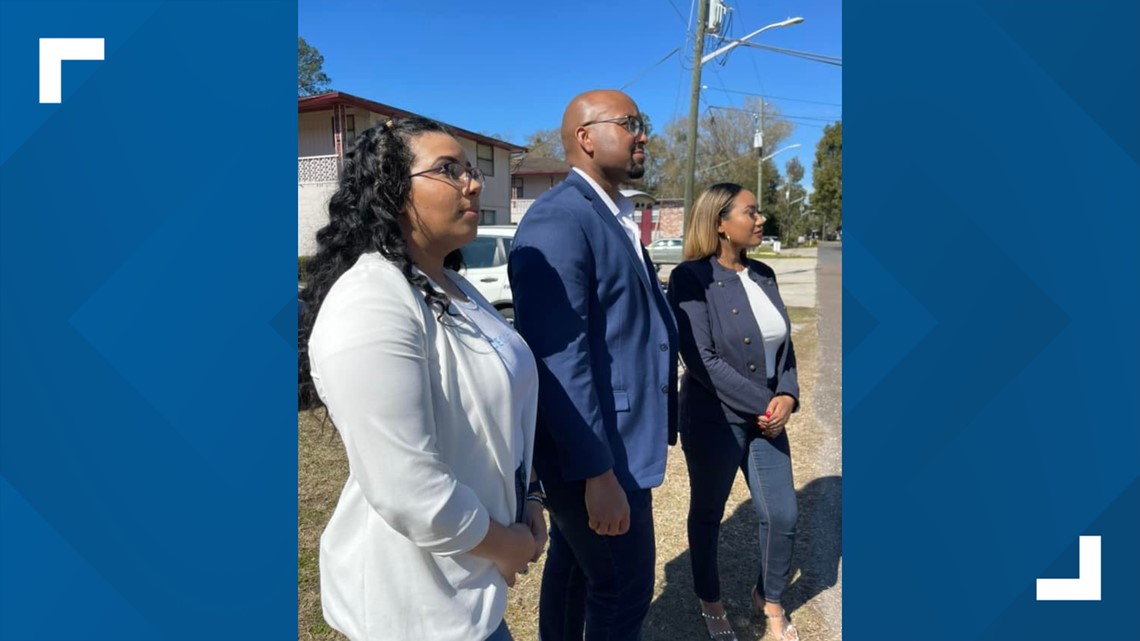 As teenagers, Tatiana and Nicole were forced into sex trafficking. All three friends escaped a horrible situation of being beaten, raped, and drugged only for Jessica to be murdered years later.
"She deserves justice and there's a fire lit on the inside of me to get justice," Tatiana Yoguez said.
In December, Tatina and Nicole held a candlelight vigil in Jessica's honor. Her grandparents were there.
"That baby was my life. I loved her. It's unbelievable how I loved that baby," Jessica's grandfather said at the vigil.
Their lives have never been the same since her death, and they've been vocal about getting answers. But, they feel no one is listening.
"I didn't get no help from the justice system," her grandfather added.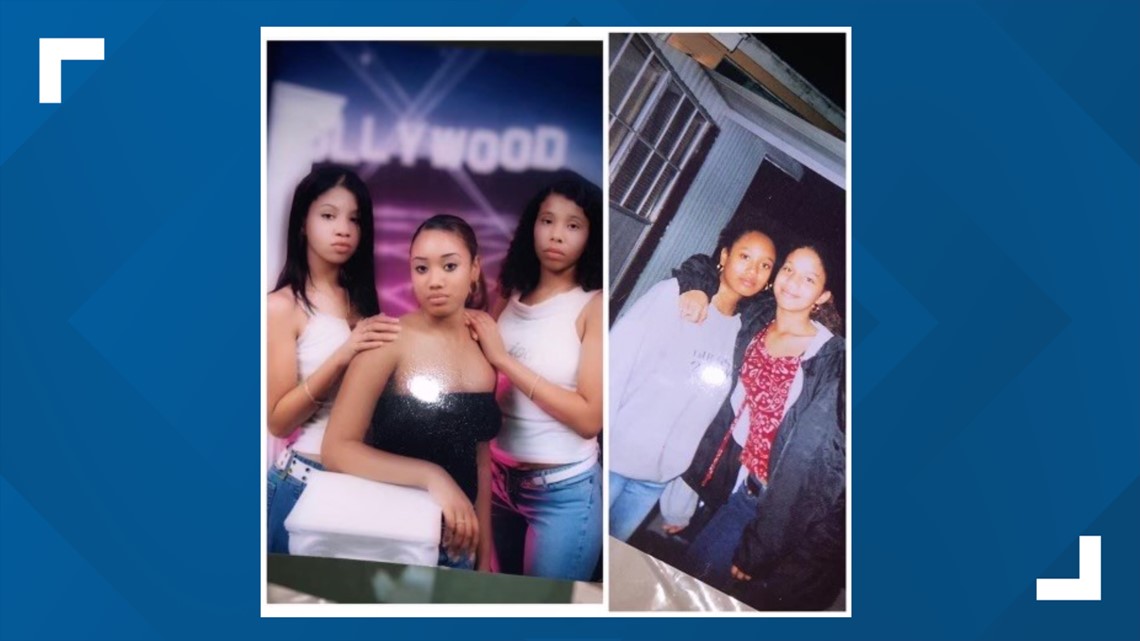 Tatiana and Nicole believe a lack of physical evidence is the reason Jessica's case hasn't been solved, along with inconsistent stories.
Interrogation video recorded shortly after the shooting shows detectives questioning one of the witnesses. They didn't believe the stories were adding up.
Tatina, Nicole, and Janel want the Jacksonville Sheriff's Office to reopen the case and bring witnesses back in for questioning.
Janel just wants justice for her sister.
"No one will ever get to experience what it's like to have met her," Janel said.
We asked the Jacksonville Sheriff's Office for a comment on this story. They didn't respond to our request.
There is a phone number listed for cold case homicides. You can contact the Jacksonville Sheriff's Office at 904-630-1157 with information.