JACKSONVILLE, Fla. — A Jacksonville Sheriff's Office sergeant was arrested for battery on a sports official after he allegedly hit a referee during a children's soccer game, Sheriff TK Waters said Tuesday.
According to Waters, on Saturday, Sgt. Mike Russell walked onto the field during a fight between children from different teams. Referees were blowing their whistles to break up the fight when Russell walked up and allegedly hit one of them.
"Referees blowing the whistle as we probably hear them do during football games and anything when those kind of things break out, and for some reason, he struck that official. Disappointing," Waters said.
Waters said Russell was at the game in plain clothes in a non-official capacity.
He was arrested Tuesday morning.
"We never relish arresting an employee of this agency, however," Waters said, "our collective belief in transparency, openness and accountability outweighs any personal allegiance. We are a society of laws, and no one is above those laws."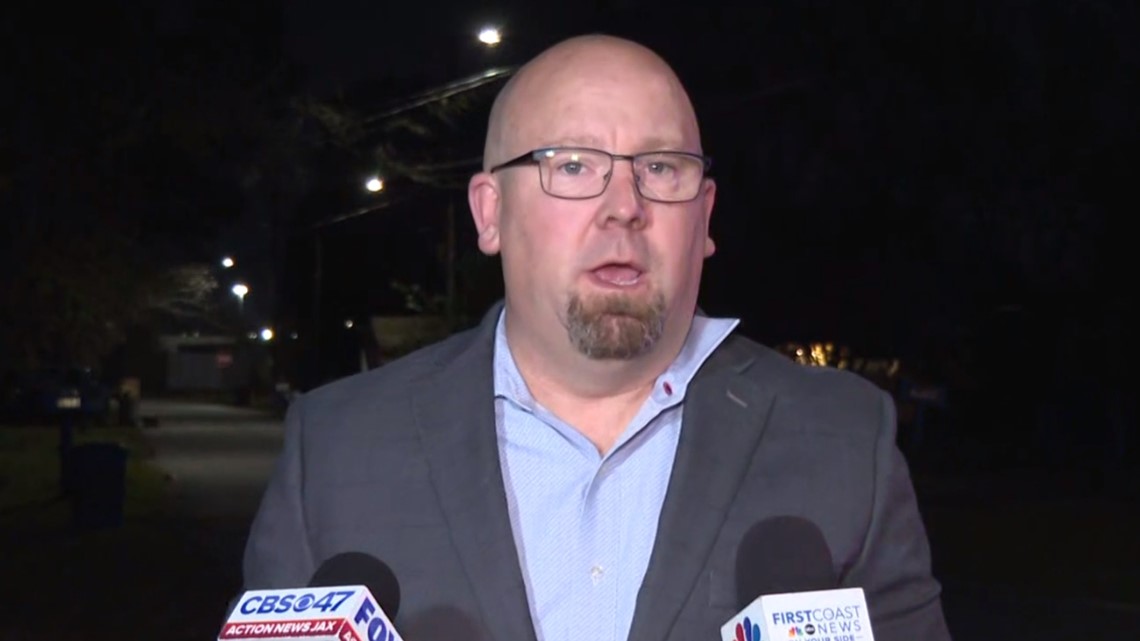 According to an arrest report, patrol officers with the Jacksonville Sheriff's Office responded to Losco Regional Park, located at 10931 Hood Road, in reference to a battery.
Upon arrival, an officer made contact with the victim (a referee) who said that during the game, a fight broke out between several players. This led to several parents coming onto the field.
The victim stated he began to intensely blow his whistle, in an attempt to gain control of the situation. The victim advised the suspect told him to stop and when he did not, the suspect then engaged with him.
Due to the victim actively participating as a sports official in an athletic contest at the time of the battery, the police report indicates that this is an enhancement from a misdemeanor to a third-degree felony.
"If one of our employees violates a criminal statute, this agency will fully investigate that violation, that allegation," Waters said. "And if investigators find that that employee, if there's probable cause to arrest an employee for that allegation, this agency will hold that employee accountable."
When the investigation is complete, JSO will open an administrative review, Waters said. The case is being investigated by JSO's Integrity Unit and Special Investigations Unit.
Russell has worked at JSO since July 28, 2008 and has been a sergeant since Dec. 28, 2019.