Jacksonville, Fla. -- Father Rene Robert was a St. Augustine priest known for his love and compassion.
He was killed almost two years ago by Steven Murray, a person known for having a troubled past.
Murray wrote a letter to First Coast News anchor Anthony Austin from prison and asked him to contact his sister. Murray can't do television interviews at this time, but he told Anthony Austin his sister could help tell his story.
Steven Murray is a self-confessed killer, who you've only seen shackled and in an orange jumpsuit.
But, Bobbie Jean Murray knows him as her little brother.
"It's really the hardest thing I've ever had to do with my life, because I'm the one who turned him in," Bobbie Jean Murray told First Coast News.
In April 2016, Father Rene Robert went missing. His body would soon be found in the deep woods south of Augusta, Georgia, nearly 300 miles from his St. Augustine home.
"I'm actually the one that contacted police to do a welfare check on Father Rene," she said.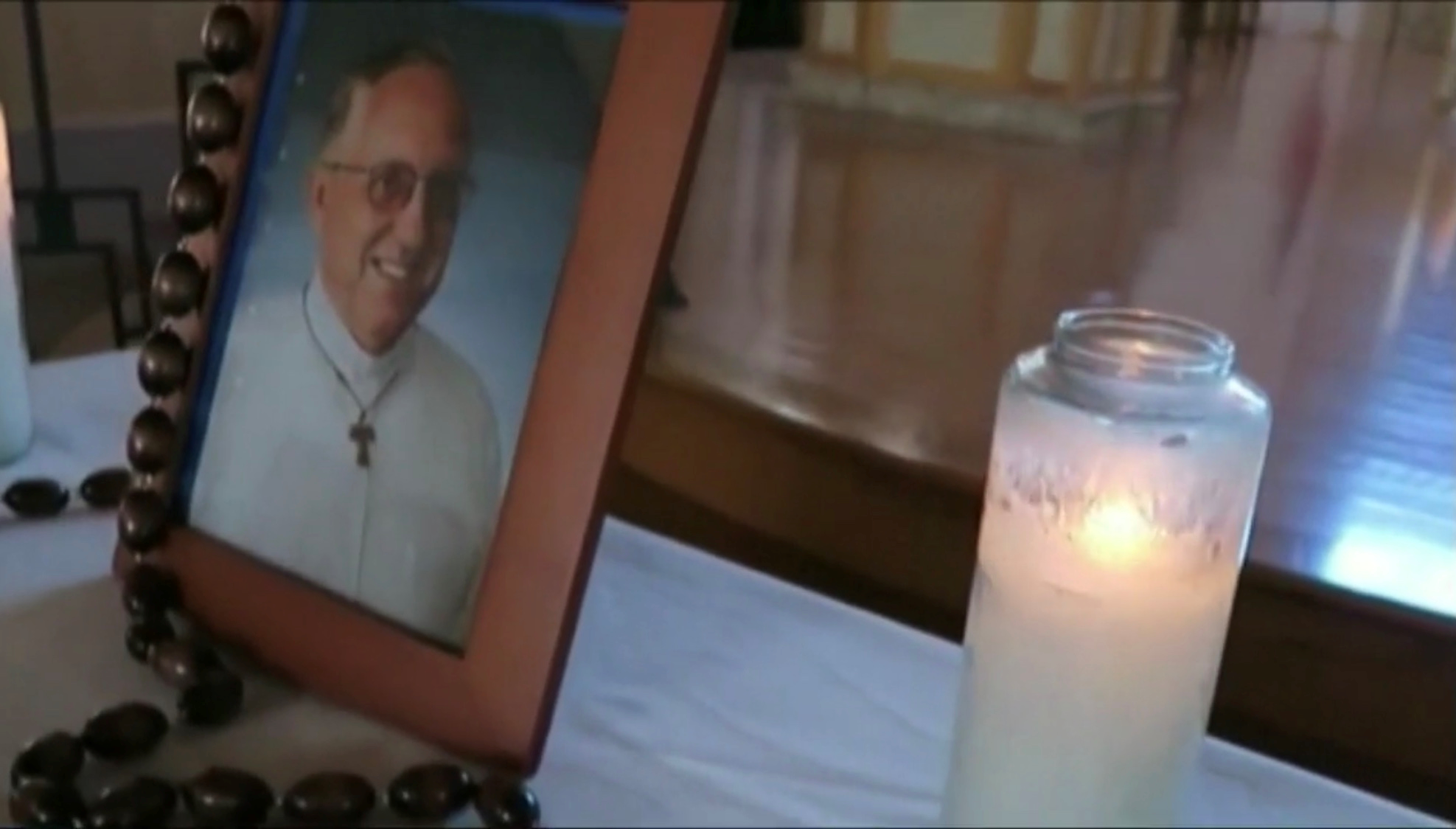 Bobbie knew her brother was with Father Robert. She says Steven met the 71-year-old priest through a girlfriend and he had helped them out many times.
"Father Rene came every time they called, whether it was money or rides or whatever, it didn't matter."
Bobbie said Steven was arrested before Father Robert's disappearance. She had pleaded with law enforcement to keep him in jail, a plea she and her sister had made over and over again. She said her brother had mental issues and a drug problem and just wanted him to get some help.
"But, they let him go. It wasn't just two days later maybe Father Rene came up missing," she said.
Soon after, Steven was spotted in South Carolina trying to visit his children. But, the family of the mother of his kids wouldn't allow it.
"He was turned away by her family. But, he was in a car described as Father Rene's car," Murray said.
A blue Toyota Corolla, but no one mentioned anything about him having a passenger. Steven told investigators he had forced the priest into the trunk before taking him into the woods in Georgia and shooting him.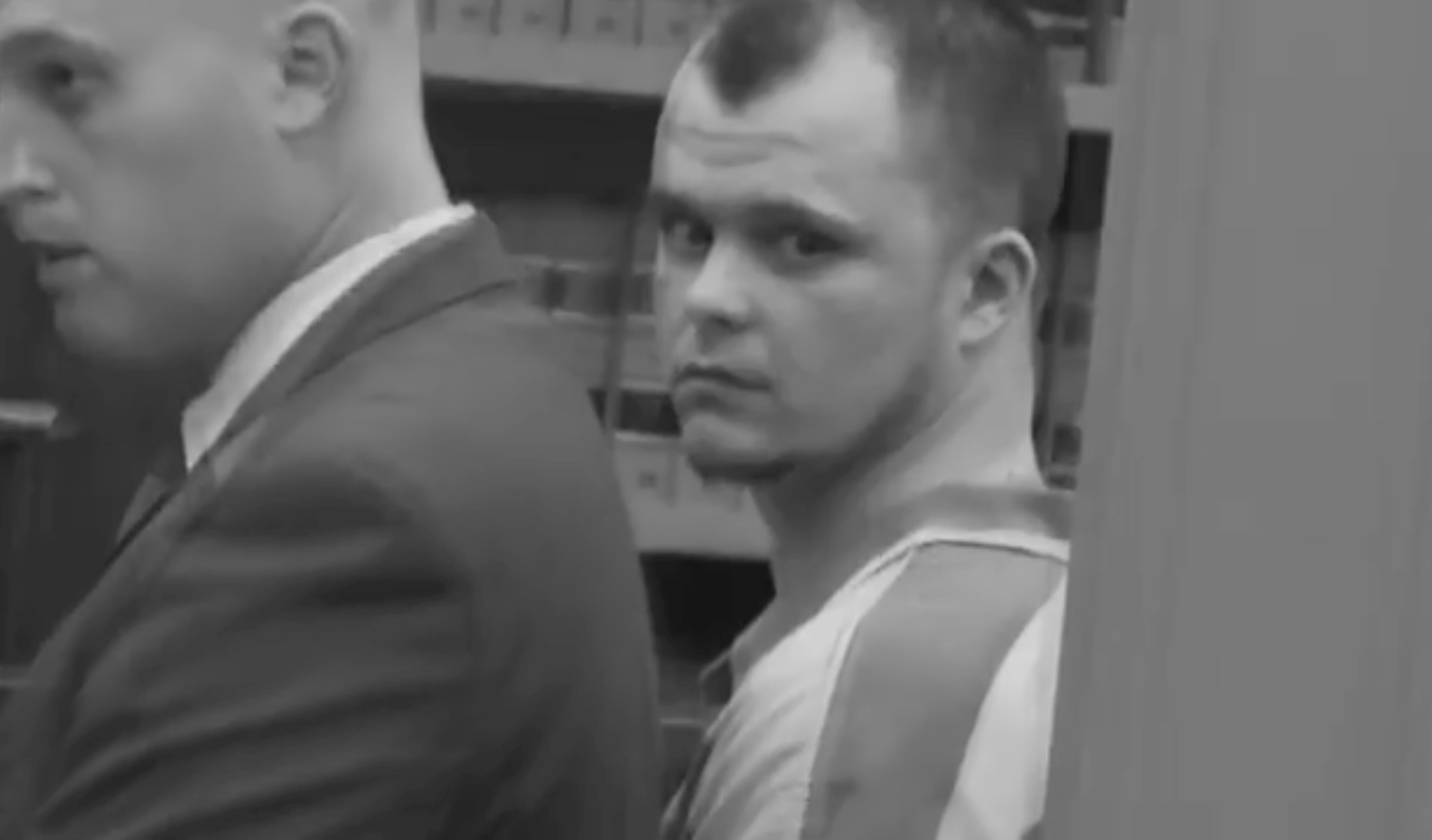 "He hates himself for taking Father Rene's life," she said.
Bobbie Jean, her sister, and two brothers grew up in Aiken, South Carolina. It's where police would later find Steven.
"He told me he was home and that was only one of two places," she said.
Bobbie says her siblings hid pain behind their smiles. She described a home where abuse was common. She said Steven stayed in trouble and spent most of his time behind bars.
"He did that most of his childhood just to get away from home. I guess being incarcerated was his safe place," Murray said.
Steven's safe place is now a Georgia prison. He calls Bobbie at least once a week and writes her letters. She keeps this scrapbook in her home with newspaper clippings about the crime he committed.
Before leaving Bobbie Murray's home, First Coast News asked her what she would say to Father Robert's family. She said they talked outside the courtroom after Steven was sentenced.
"Even though my brother is still living, we still feel the same emptiness they do. The only difference is we get to talk to my brother and I know they won't ever talk to Father Rene again."
Why did Steven Murray kill Father Rene Robert? Bobbie believes he just snapped. She said his mental issues only got worse with his drug problem.
Father Robert signed a declaration of life in 1995, that said if he was ever murdered his killer would not receive the death penalty. The judge in Steven Murray's trial said he deserved the death sentence, but Father Robert was speaking from beyond the grave to spare his life.
A movie is now in the works about this case.