JACKSONVILLE, Fla. — Former NFL and Raines High School football player Louis Nix was the victim in an armed robbery that ended with him being shot, the Jacksonville Sheriff's Office said. It happened at a Gate gas station on Airport Center Drive around 9 p.m. Tuesday.
According to the JSO, Nix was working on his car when two men approached the 29-year-old and tried to rob him. At least one of the men had a gun. At some point, one of the men fired at Nix and both ran away from the scene.
Investigators have no named suspects in this case. However, they released pictures of two men they believe to be involved in the robbery and shooting.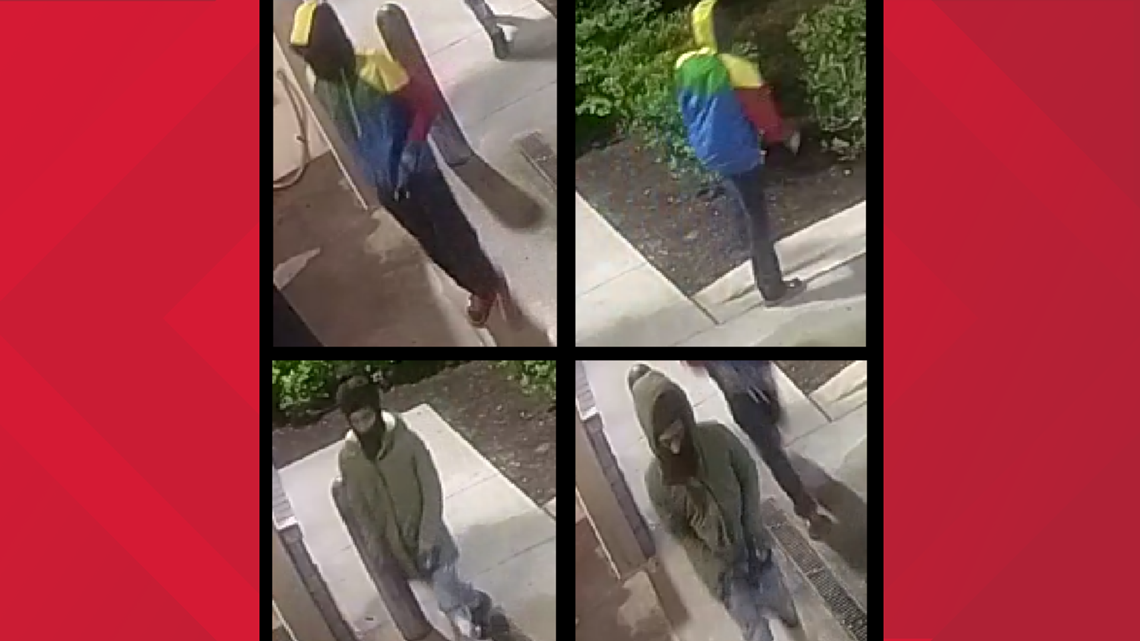 "I just got shot… I was filling up my tires," Nix explained in an Instagram live video while getting put into the ambulance.
Nix said he wanted to tell friends and family that he loved them in case he didn't make it.
However, Nix tweeted a good update Wednesday morning:
First Coast News spoke to Raines Head Football Coach Donovan Masline, who played with Nix.
"You never want to see anyone go through something like this, but this hits close to the Viking family and we are praying Nix has a quick recovery," Masline said over the phone.
According to the police report, a witness told police she heard a "popping noise" from near the air pump, and saw two of the three men that were there run away behind the car wash. She said one of them had a silver handgun.
Nix was an All-State defensive lineman at Raines High School, and went on to play for the University of Notre Dame.
He was drafted by the Houston Texans in 2014, and played on various NFL practice squads before the end of his football career.
Anyone who can identify the pictured suspects is urged to call the JSO at 630-0500 or Crime Stoppers at 866-845-TIPS.