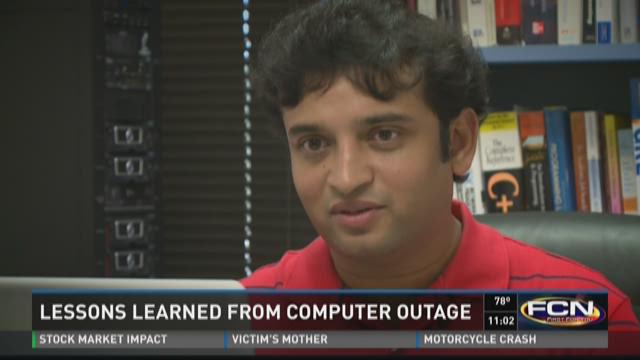 JACKSONVILLE, Fla -- Dr. Swapnoneel Roy has been teaching computer studies for years. He says outages at United Airlines, the Wall Street Journal, and the New York Stock Exchange on Wednesday raise some concerns.
"That means the disaster recovery techniques need to be improved," he said.
Leaders from the three companies say the outages were internal, and not a cyber attack. Still, Roy says a cyber attack shouldn't be ruled out just yet.
"I would not be surprised if this ended up being a cyber attack because it's too hard to believe these three things were coincidental," he said.
He says no matter what the cause, the outages show just how vulnerable our information can be online.
"It can happen to anybody," he said. "It's a wake up call... always a good idea to keep backups of everything, we should always have a plan B."