Daniel Phillips is still haunted by the day his father decided to move to Florida many years ago, taking Daniel's half-brother Joshua and Joshua's mother Melissa.
"I wish [Joshua] had never left Pennsylvania," Daniel told First Coast News, "but I could say that a million times and that's not going to change anything."
What Daniel and countless others would like to change most is that on November 3, 1998, Joshua – at the time just 14 years old – murdered his eight-year-old neighbor, Maddie Clifton, in the Lakewood neighborhood of Jacksonville.
"[Our father] took [Joshua] away from me," Daniel, 11 years Joshua's senior said, declaring unequivocally that the separation and ensuing isolation Joshua experienced led to the tragedy.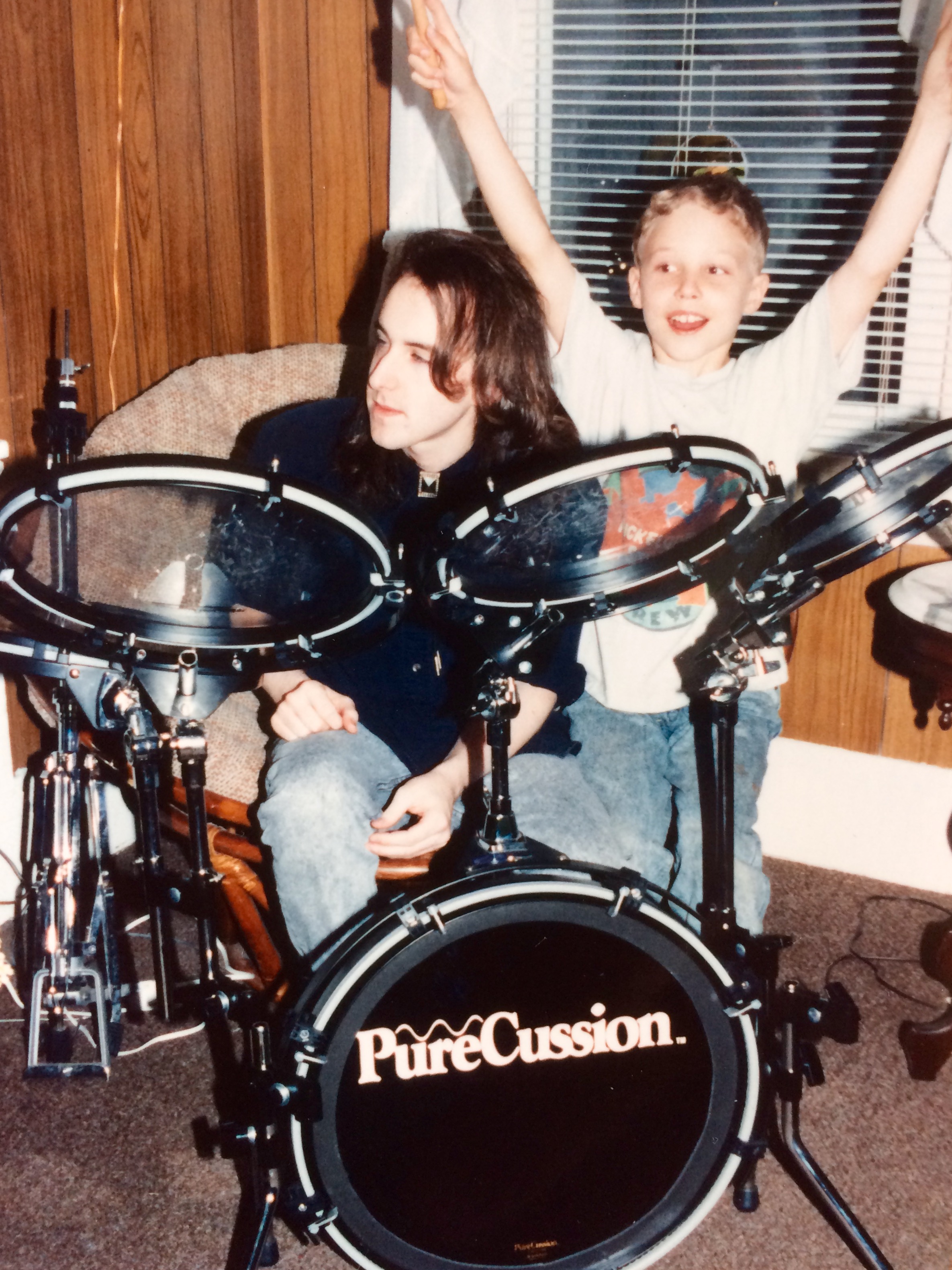 "He would have had me; he would have had [third brother] Benjie," Daniel surmised. "He would have been an uncle to my kids and he would have assimilated in to my life here."
Daniel described the close life they all briefly shared in Pennsylvania's Lehigh Valley, including concerts, music, and movies together.
"But when they went down there he had nobody, and that was my father's choice," Daniel lamented. "It didn't matter, you know, how much we begged him not – my father did what he was going to do and nobody would have had anything to do with it."
Daniel's comments came on Saturday just hours after he returned to Pennsylvania from attending a series of hearings that could reduce to 40 years the life sentence Joshua is currently serving in Cross City. That would mean about 20 more years in a prison cell for the now-33-year-old. The potential for reduction of punishment comes from a recent U.S. Supreme Court ruling that affects inmates who committed offenses as minors. A decision regarding Joshua Phillips' sentence is likely in September or October.
"He's my little brother and I love him," Daniel said.
But he also made clear that that ultimate sentiment is the result of a 19-year gauntlet of very contrasting emotions, inluding the temptation to disown Joshua entirely. He explained that he visited Joshua "two or three times" after his conviction, then "went through a couple stages myself".
"When all three of my kids would turn eight [Maddie Clifton's age when she died], it made it tougher for me," Daniel said. "I would get angry and I wouldn't write to him, and I wouldn't kind of be involved with him."
"I've been back and forth because I'm human, and I'm a father and I'm a parent," he said. "But I'm also a brother," he added, revealing part of his own conflict.
Another facet of that conflict, Daniel Phillips emphasized, has been his respect and sympathy for Maddie Clifton's family.
"I could never say I know how they feel because I don't," Daniel acknowledged. "I can only relate in certain ways."
"I'm a dad, and I can only conceive of what that would feel like. And, like Jessie [Clifton] I'm a sibling, you know, and I know what that feels like.
Daniel explained the age-old ache of a public belief that his family had been dismissive of the Cliftons after the tragedy.
"Believe me, we've always thought of the Cliftons. Always." Daniel explained, "They were always in our hearts and we always wanted to talk to them and address them, but we had some blockades there," he said, revealing that the court had imposed a gag order forbidding contact between the families.
"I respect how they continue to fight through what they've endured," he marveled. "And, like Josh said [during the recent hearings], I want them to find peace some day."
Daniel still vividly remembers his first moments and days after learning his young brother was being charged with murder.
"I kind of had my own type of nervous breakdown when that happened," Daniel recalled, admitting that he first wanted to believe it was all a misunderstanding. "I don't think I'm ashamed to say that that's what I kind of thought. I was hoping that that's what had happened. I just didn't want to believe it," he said.
In another moment Daniel talked about his and Joshua's shared growth in spiritual faith and curiously parallel endeavors as teachers – one to fellow inmates in prison, the other in free life.
"There have been so many people that have been incarcerated, who still come up to my step mom when they see her," Daniel said, "and say, 'You know, your son changed my life when I was in there'."
But Daniel said he's come to terms with the reality of both the tragedy 19 years ago … and the specter of Joshua's life sentence remaining unchanged.
"That judge was a very calm, knowledgeable person, just a wonderful judge. So if that's the decision he makes, then that must be what God wants."
And, if all of his future moments with his younger brother are closely supervised and within prison walls, he says what he would say and do if he were sitting in Joshua's cell with him.
"I'd hold him and I'd kiss him on his head like I used to do when he was little," he said with a loving laugh. "[I'd tell him] What's happened is horrible but I love you and I'm going to be here for you, and I'm going to be a presence whether you're in there or wherever you are," he said.
"Because that's what I have to do."