A dream cruise ended with a nightmare at the border for a Missouri family touring the Bahamas.
Joseph McDewitt and his wife are outraged after officials detained their 60-year-old parents from China just as their vacation came to a close.
Huan Wang and Yuanjun Cui entered the U.S. in December on a valid travel visa to see their granddaughter for the first time. The grandfather is dying of stage 4 cancer, according to his family, and the cruise was planned to enjoy what they expect to be his final months. However, the abrupt detention at JaxPort on Monday afternoon means his last moments may be spent fighting red tape the family thought they had already cut through.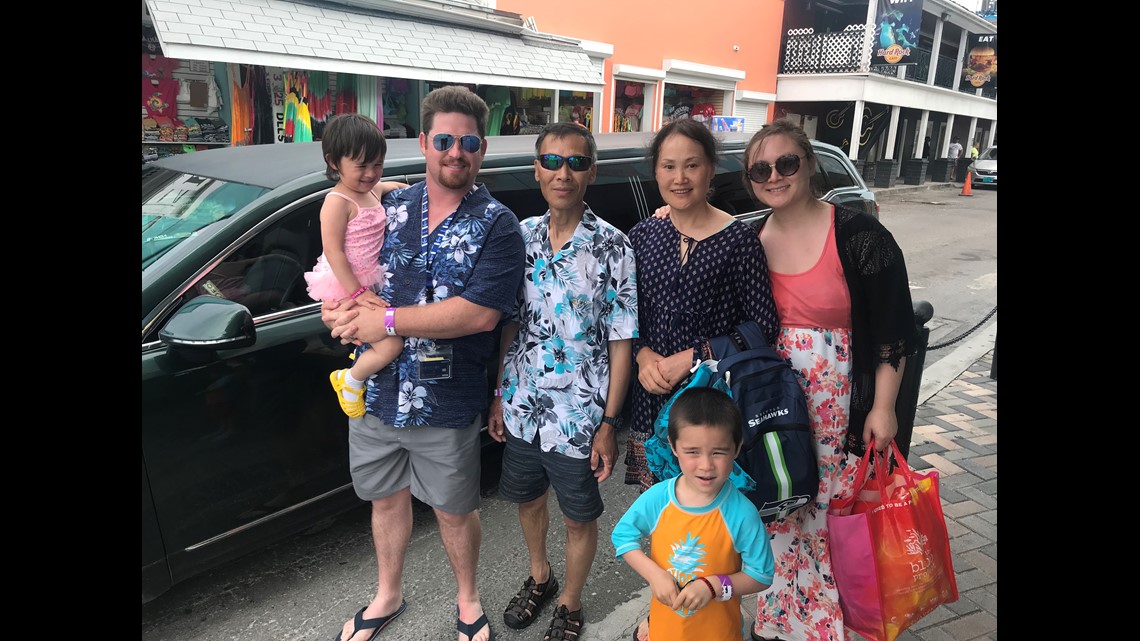 "We took this trip because her dad is terminally ill with cancer," McDewitt said. "They've already removed his stomach, he already has trouble eating. It's not good."
McDevitt is a U.S. citizen, business owner and active duty member of the Army National Guard. His wife is Chinese-American, gaining her citizenship after their marriage.
"My parents have done nothing but support me financially, they sent me here for college and paid my entire four years," McDewitt's wife said. "I'm the only child...they've done nothing but spend money in the U.S. either through me or coming here as a tourist."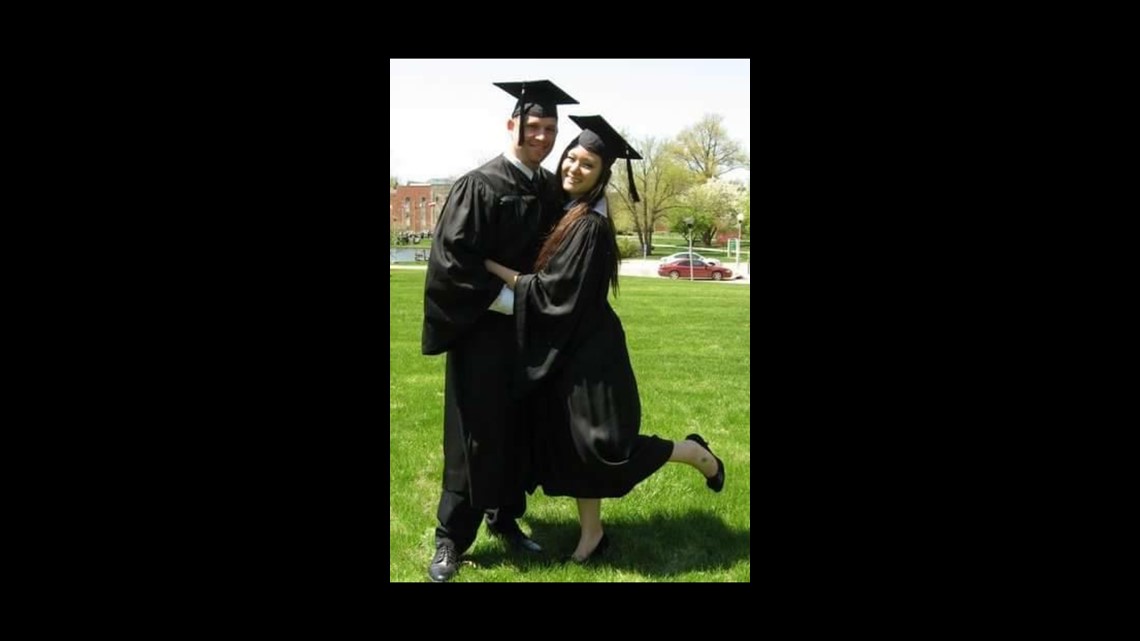 The McDewitts recall Carnival having questions about Wang and Cui's paperwork when they first boarded the ship Elation last week but they were still allowed to board. After the five day vacation, officials asked them to leave the ship before any other passengers. McDevitt said they were immediately separated and questioned. They believe Wang and Cui are now on their way back to China.
"They pulled us off, immediately started fingerprinting her mom and dad," McDevitt said. "They detained all of us and held us for an hour and didn't tell us why. We never even got to say goodbye."
McDevitt said they now regret ever taking a vacation. He said their parents had no money or keys to their house in China on them when they were detained.
A spokesperson for U.S. Customs and Border Protection told First Coast News in a statement they cannot provide specifics of why Cui and Wang were detained:
"U.S. Customs and Border Protection (CBP) welcomes more than a million passengers arriving to the United States every day. CBP officers are charged with enforcing not only immigration and customs laws, but they enforce over 400 laws for 40 other agencies. The country of origin and human rights activism of a foreign national are not determining factors about his/her admissibility into the U.S.
"Under U.S. immigration law [Section 291 of the INA [8 USC 1361] applicants for admission bear the burden of proof to establish that they are clearly eligible to enter the United States. In order to demonstrate that they are admissible, the applicant must overcome ALL grounds of inadmissibility.
"Specific grounds of inadmissibility can be found in INA § 212(a) and list more than 60 grounds of inadmissibility divided into several major categories, including health-related, prior criminal convictions, security reasons, public charge, labor certification, illegal entrants and immigration violations, documentation requirements, and miscellaneous grounds."
In a video exchange with a CBP officials recorded by McDevitt, an officer calls the detention a "withdrawal." "When they get over there and processed properly then they can come back," the officer says in the video. In another video, officers refused to accept the letter McDevitt's immigration attorney, Susan Pai, asked him to hand deliver. Pai called the detention and arrest 'illegal' in a demand letter sent to federal officials.
"Wang and Cui did not voluntarily or knowingly withdraw their application for admission under their ten year B1/B2 visas," Pai said. "[They were] forced...to sign a paper, the contents of which are unknown to them [as they only understand Chinese.]"
Pai called the treatment of her clients who were handling their U.S. entry the right way an incentive to those entering illegally.
CBP's spokesperson did not immediately respond to the claims the detainees were coerced into signing admissions.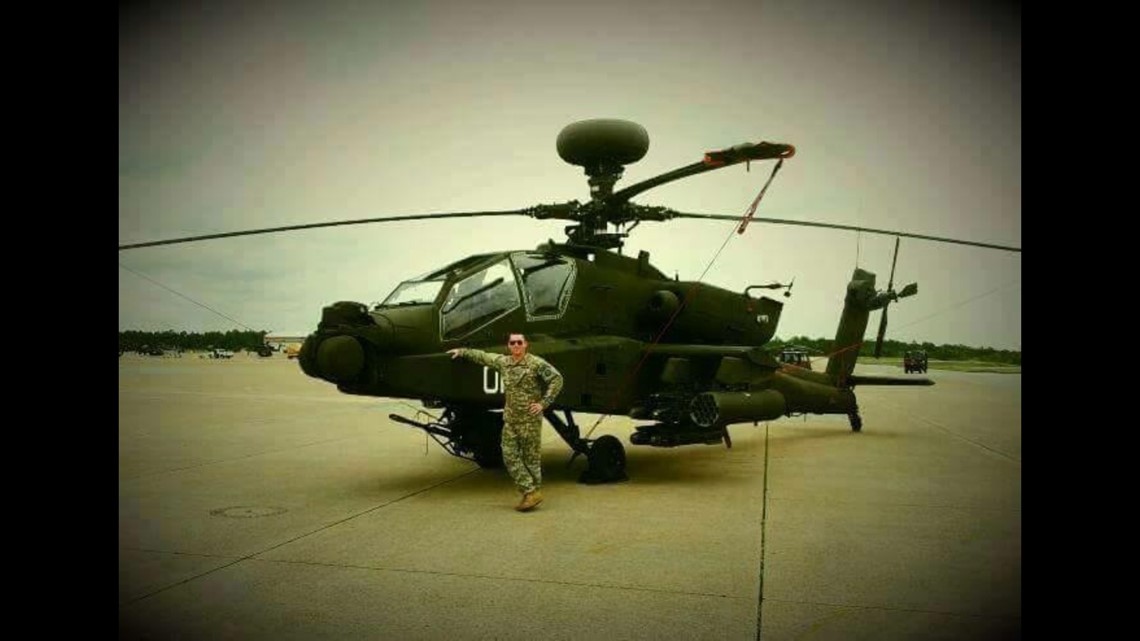 McDewitt said officials told him Carnival would be paying for his in-laws expensive plane ticket back to China.
"They should have never let us on that boat," McDewitt said. "I can tell you, I would have rather not went on the cruise and kept my family intact. Not the other way around."
When asked by First Coast News if Carnival employees check citizenship status before boarding to avoid denial of entry later, a spokesperson sent this statement:
"...When you cruise departing and returning to a US port like the passengers you inquired about, a passport is not required. For foreign nationals however, a passport is required. But the clearance process is different than for air travel.
"So we collect that information during boarding and turn over a passenger list to Customs and Border Patrol prior to departure. Then set sail. During the course of the voyage, CBP may inquire about specific passengers and seek documentation but we do not know the reasons for their inquiry. We simply respond and cooperate fully as we would with any government agency.
"So we do not know what the issue is with these passengers or why they were detained nor would we know. It is up to each passenger to comply with US immigration law."
Pai told First Coast News one theory may be that the recent green card applications filed by Wang and Cui were invalidated when they left the country on the cruise to Bahamas. However, Pai said the fully valid travel visa should have still guaranteed their return.
Stay with First Coast News for the latest on this developing story.