JACKSONVILLE, Fla — Jacksonville Mayor Lenny Curry announced Wednesday that more relief money is coming: $1 million for seniors and citizens with disabilities and $2 million dollars for small businesses.
With the announcement today, the total pulled from the city reserve fund for COVID-19 relief so far: $40 million.
Jacksonville resident Sarah Depasquale said her new wedding business desperately needs a piece of that pie. She started Divine Spirits and Unbridled Bar two years ago to revamp her bartending gigs at weddings.
The mobile bartending service relies on brides and grooms to keep it busy, but Depasquale said about 20 of her booked ceremonies have been moved back to 2021 -- and she only takes a small deposit up-front.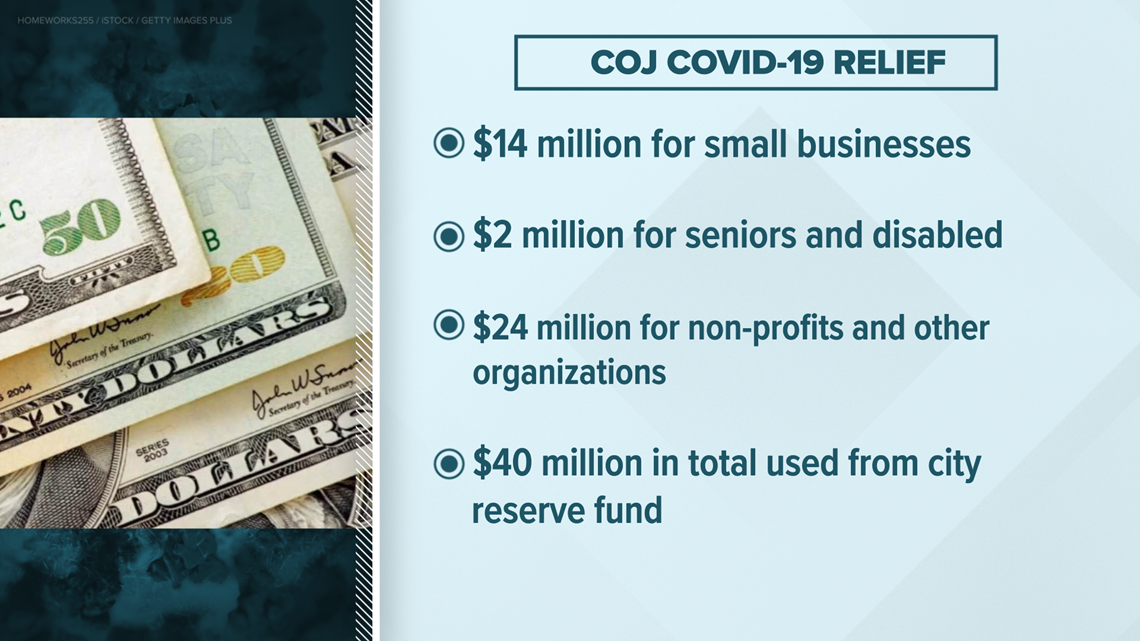 "It's been hard. I mean the bar business, florists are having a hard time. Photographers are having a hard time," she explained. "I feel like the wedding industry – nobody thinks about it until it's time to get married. Now, nobody is really thinking about those people."
She hopes Divine Spirits and others in the wedding industry are able to make it with the help from aid like the City of Jacksonville relief package.
"This virus, this shutdown and other preventative actions have been hard on our community," Mayor Curry said at Wednesday's news conference.
Although, there is already a wait list of small businesses that didn't get funding from city's last relief opportunity. The Mayor said those businesses will be contacted by city representatives before the new application cycle opens up.
"When the first (round) went through, I had just received the Small Business Loan. So, I didn't want to get in front of other people who maybe haven't gotten the (aid from the Small Business Administration), but I'm going to have to take the second round," Depasquale said.
The City of Jacksonville is expected to to open an application process for the senior and disabled assistance in the coming weeks.