JACKSONVILLE, Fla —
It's a recall affecting millions of people with sleep apnea.
Philips Respironics has recalled some of its CPAP machines because the company says using them could result in serious, even life-threatening injuries. Getting a replacement for the life-saving devices could takes months, but there are other options to help some people with sleep apnea sleep safely.
Emma Cooksey is one of millions of Americans diagnosed with obstructive sleep apnea. The St. Johns County mother was diagnosed at the age of 30 after she fell asleep at the wheel while driving over the Buckman Bridge with her baby in the backseat.
"I was just trying to keep my eyes open," Cooksey recalled. "I narrowly avoided a really serious collision with a large truck in front of me."
She got the diagnosis following a sleep study. A doctor prescribed her a CPAP machine, a device she wears at night to keep her airway open so she doesn't stop breathing.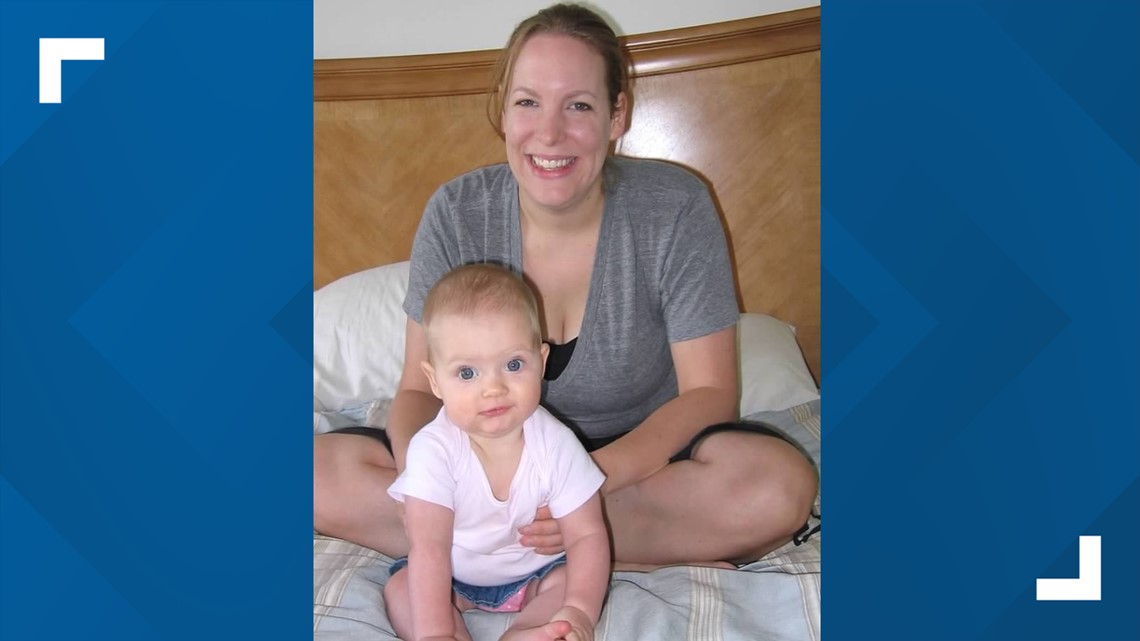 "I felt really alone and isolated and having sleep apnea. I didn't know anyone else with sleep apnea," Cooksey said. "I thought I could start a podcast, maybe there's some other people out there with sleep apnea like me."
She launched the podcast Sleep Apnea Stories in 2020 during the pandemic. While her CPAP machine is not included the Philips Respironics recall, she has heard from people around the world wondering what they should do.
Philips Respironics recalled millions of its breathing machines in 2021 due to concerns that the noise-dampening foam could break down and be ingested or inhaled and could off-gas potentially toxic chemicals. Phillips advised users to talk to their doctor to determine what to do.
"Some people were told to stop using their machine completely, but that left their sleep apnea untreated, and untreated sleep apnea is really dangerous. It's not just that people can fall asleep on the wheel like I did," Cooksey said. "It's also you have an increased risk of heart attack and stroke. So, a lot of people were really worried understandably of just waiting for a replacement machine."
It could take months before Philips repairs or replaces all of the recalled devices, and the recall has led to a shortage of CPAP machines available to buy. However, Dr. Peter Nassar, who runs the Jacksonville Sleep Center, says there are alternatives for some patients.
First, he suggests losing weight. Dr. Nassar says 80% of people at their ideal body weight won't have sleep apnea.
"If it's mild, sure weight loss would be an excellent alternative," Nassar explained. "You don't have related health conditions, you feel functional, you're fine. Work on losing the weight, that's an acceptable pathway."
Second, consider a travel CPAP device.
"It's just as effective as a regular CPAP device. So, for folks considering a travel device anyway, this might be a good strategy until the recalled devices are replaced," Nassar said.
Third, if you have mild to moderate sleep apnea, an oral appliance could be an option for you.
"The way this device works is it holds your lower jaw or your mandible forward, and it increases the space in your airway and treats the sleep apnea," Nassar explained. "This is something that's custom made by a dentist."
Fourth is a small device that is implanted. Think of it like a pacemaker for the airway. It's for people with moderate to severe sleep apnea who are not helped by a CPAP machine.
"When you go to bed at night, you turn it on with a remote control. Every time you breathe in, the device senses your inspiration, sends the pulse to your tongue, and the tongue protrudes forward slightly and opens the airway and treats the sleep apnea," Nassar said. "If you're one of the ones affected by the recall, and you say, Well, you know, I was really not using my CPAP, I was struggling with it, and I'm not really using it any way, those would be the folks that could consider Inspire therapy."
Finally, ask your doctor if you're a good candidate for a positional device to help you sleep on your side.
"Often on your side, your sleep apnea is not as bad as on your back," Nassar said. "It's simply a little bubble and it goes around your waist, and you place this on your backside. And if you try and roll onto your back, obviously, you'll feel that, and you won't sleep on your back."
Bottom line, there are several alternatives but see your doctor to find out the best option for you, and know that you are not alone.
"I think that the best thing is just get some support and find some other people with sleep apnea because I think that really helps," Cooksey said.
Phillips Respironics sent First Coast News the following statement regarding the recall:
"We fully understand and regret the impact that this recall / field safety notification is having on patients. We have launched a comprehensive patient and customer communication program, which includes dedicated mailings, call centers and websites in more than 100 countries. We continue to provide updates on our dedicated web site for the recall / field safety notification: www.philips.com/SRC-update
"In many cases, Philips Respironics does not own or manage the CPAP patient's contact information – many patients purchase their devices through third parties. Philips Respironics is working with those third parties (Durable Medical Equipment providers - DMEs) to also reach patients directly as quickly as possible. We are working around the clock to continue to reach out to our customers and patients.
"This recall / field safety notification affects around 5 million devices worldwide. To address affected devices, Philips has mobilized the necessary resources across the company to correct the foam component quality issue that we have identified. Our priority is to replace the foam in all the affected devices either by repair or replacement with like devices with new foam not affected by this issue. The repair and replacement program will be at no cost to consumers.
"At this time, Philips is already producing repair kits and replacement devices in large quantities. To date, Philips has produced 1.5 million repair kits and replacement devices, with about 750,000 in the hands of customers. These devices and kits are being sent to patients as they are available. As our production capacity is fully focused on the repair and replacement actions, we are currently not taking orders for sleep therapy devices for new patients.
"Regarding estimated timing, we are working to address this issue as expeditiously as possible. We expect to complete the repair and replacement programs in in the fourth quarter of 2022.
"Together with certified testing laboratories and other qualified third-party experts, Philips Respironics has been conducting a comprehensive test and research program on the PE-PUR foam to better assess and scope potential patient health risks related to possible emission of particulates from degraded foam and certain volatile organic compounds (VOCs).
"Specifically, this update covered the test results and assessment to date of the VOC emissions of the first-generation DreamStation devices. The first-generation DreamStation devices represent the majority of the registered affected devices. Additional testing is ongoing. Review of this assessment by an outside medical panel and Philips Respironics has determined that exposure to the level of VOCs identified to date for the first-generation DreamStation devices is not typically anticipated to result in long-term health consequences for patients.
"We are absolutely committed to supporting the worldwide community of patients who rely on our Sleep & Respiratory Care solutions for their health and quality of life, and the physicians and customers who are dedicated to meeting patient needs."