A 2014 child welfare law has drawn criticism for being unconstitutional. Lawmakers pushed it to better protect children with repeat offender parents. Critics of the law, however, say it allows the state to deprive people of their fundamental right to parent without evidence.
For 21 year-old Tyesha Powell of Jacksonville, Florida, Statute 39.806(1)(f) is not just a debatable law, it's personally terrifying.
The 2014 amendment no longer required the state to prove harm to a child if there had been prior harm to a sibling. The old law required child protective services prove a nexus or connection between the harm to a sibling and harm to the new child.
"It was just so dark in my life," Powell said of her life at 17. "He would pound me in my head and wouldn't stop, I thought I would lose my mind. He just wouldn't let me leave."
She acknowledges that as a teenager she failed at making smart choices. While living in fear of an abusive boyfriend, she endured the violence until it turned to her seven-month-old son.
"I thought I was doing everything I could to protect [my baby], I [would] rather [he had taken] my life than to burn my son," she said.
Third-degree burns at the hands of her boyfriend sent her son to intensive care in 2015.
The Department of Children and Family Services took custody of the child and the boyfriend was taken to jail for the debilitating abuse. Powell was also punished for letting the abuse happen. She was pregnant at the time and months later her newborn was permanently removed from her care using the 2014 law and proof from her son's case.
"After I had her I looked around and said I want my baby, where is my baby?" Powell said. "The nurse came from behind the desk and said 'Ms. Powell, you aren't allowed to have contact with your baby.' I felt like nobody, like, not a human being."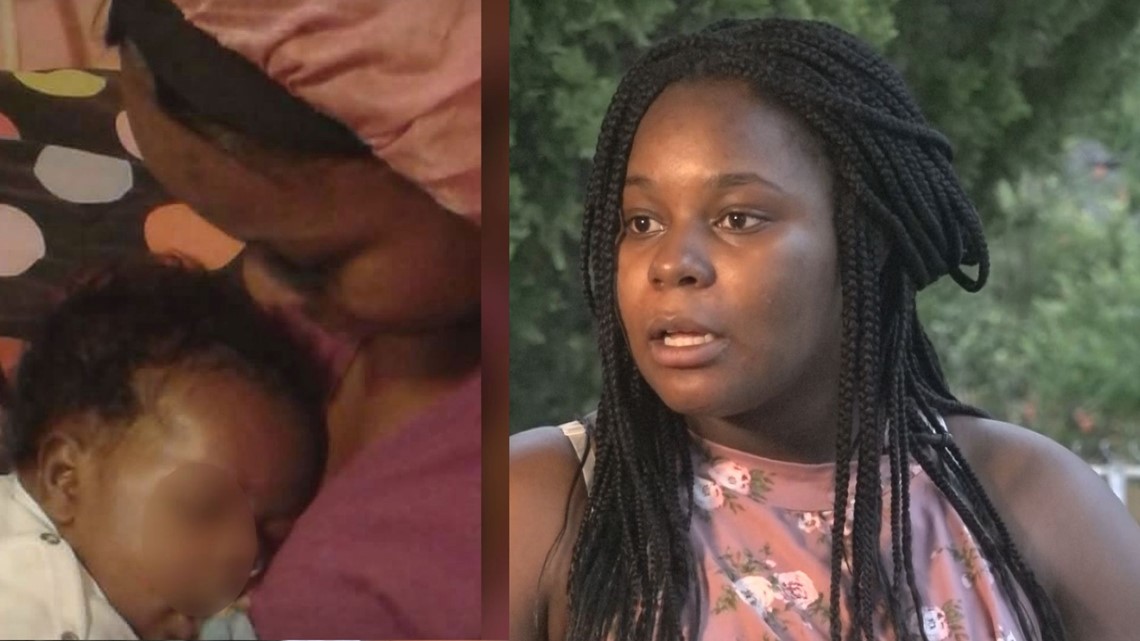 Now three years later at age 21, she says she has matured. The abusive ex is serving a lengthy jail sentence. She has her diploma and is surrounded by family. She's also pregnant.
"I don't know what's on the other end for me, I'm so frightened right now," Powell said. "I fear that when I do go into labor there's going to be another caseworker there."
She worries the statute will allow the state to use proof of her prior conduct in 2015 to remove her the child she is carrying.
When the law first passed, even judges questioned whether the new statute would survive on constitutional grounds.
In a 2015 case N.W. vs. DCF the court opinion references the "potential constitutional dilemma with the statute's amendment. "By removing 'a nexus between egregious conduct to a child and the potential harm to the child's sibling'" the opinion read. "The statute's amendment might...infringe upon a parent's fundamental right to parent [his or her] children."
Mental health counselor and former DCF employee Chastity Chandler sees the law's impact from both sides.
"It definitely needs to be looked at, but I understand why it's in place," Chandler said. "I just think that not every parent that has had their rights terminated for previous children aren't trying to do it right [correctly] now."
Chandler said based on her experience working with parents, a lack of resources and advocates creates the greatest challenge for those trying to make changes in their lives.
"I think the system is broken in that sense but we've had so many kids die under the watch of the department that this is [the result]."