JACKSONVILLE, Fla. - A miracle of life captured on camera: a baby boy born in the parking lot of a Jacksonville hospital on Wednesday.
Stephanie Knowles, the photographer with Jaiden Photography, followed her first client birth to the hospital after the mom, Lauren Strunk, started having contractions.
Lauren, the dad, Noah Strunk, and Knowles arrived at St. Vincent's Medical Center on the Southside Jacksonville at 12:18 a.m., but at the wrong entrance.
Noah delivered the baby boy with no medical help. He was born at 12:21 a.m. in the front seat of their vehicle and Knowles captured it all on camera.
Caught on camera: Jacksonville dad delivers baby in front seat of car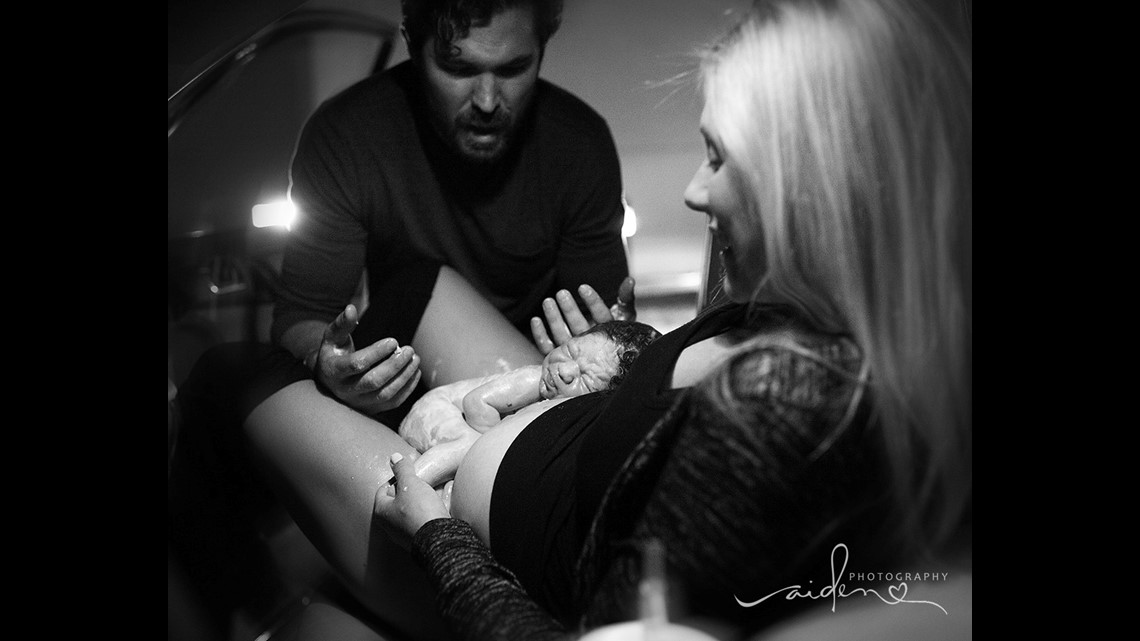 "Honestly, I kept going back and forth on if I should help or capture the moment!" Knowles said. "We had no medical assistance so it was my instinct to help them, but I knew she wouldn't want to miss this once in a lifetime capture. So I stood back, let dad do all the work, and captured it all!"
Mom and baby are being discharged from the hospital Thursday, but they told First Coast News that they are both doing well. The baby boy has not been named yet!
The Strunk's 3-year-old son is now a big brother!
The birth of their first son also proved to be a race against the clock.
"[Our 3 year old] was born 33 minutes after we walked into the hospital," said Lauren. "So we said this time we were going to get to the hospital in plenty of time, that was definitely our intention."
The Strunks, despite the circumstances, have a great sense of humor about it all. "We thought [naming him] Parker was cute because he was born in a parking lot and in a parked car," said Lauren. His full name is Noah Parker van Rhyn Strunk.
"Given the crazy way he came, he was safe, and healthy, and that's what was most important to us."