JACKSONVILLE, Fla. — A longtime Jacksonville Fire Rescue Department captain who died in the line of duty last week was laid to rest Tuesday.
Capt. Tom Barber died after 21 years serving JFRD, spending most of his career serving the Westside of Jacksonville, the department said in a news release on June 14.
A procession of flashing lights and firetrucks drove 30 miles to escort Barber's body to the Jacksonville National Cemetery after hundreds of people packed a church in Baker County Tuesday morning to remember and honor his life.
Barber died in the line of duty on June 14 at 51 years old. He oversaw Rescue 25 as his most recent assignment.
That engine sat directly in front of the church where hundreds of people gathered for Barber's funeral. There was a somber silence as firefighters filed in to the funeral for a man the fire chief says made his fire station roar with laughter.
"When it got time and the bell it and things got serious, he could get serious," Chief Keith Powers said. "But as soon as that was over that big smile came back and he was making everybody laugh. That's the way that firefighters deal with stress and the stresses that we see. He was a master of helping people decompress from that stress."
A third of a firefighter's life is spent with their colleagues. Powers spent many hours with Barber.
"One of my biggest concerns is just what happened here losing one of our firefighters," Powers said.
The Firefighter's Prayer was included under Barber's photo in the program. It reads at the end "If according to your will I have to lose my life, please bless with your protecting hand my children and my wife."
"My heart absolutely breaks for Malissa and those children right now because their rock is gone," Powers said.
Barber served mostly on the Westside of Jacksonville, but his impact is felt across the First Coast.
A JFRD spokesperson says the medical examiner has not released his cause of death.
JFRD announced the arrangements Monday, with the visitation from 5 p.m. to 8 p.m. at Firefighters Union Hall, located at 618 Stockton St., Jacksonville.
The funeral service took place at 11 a.m. Tuesday at Christian Fellowship Temple, located at 251 West Ohio Ave., MacClenny. A graveside service followed at the National Cemetery, with a procession from the service.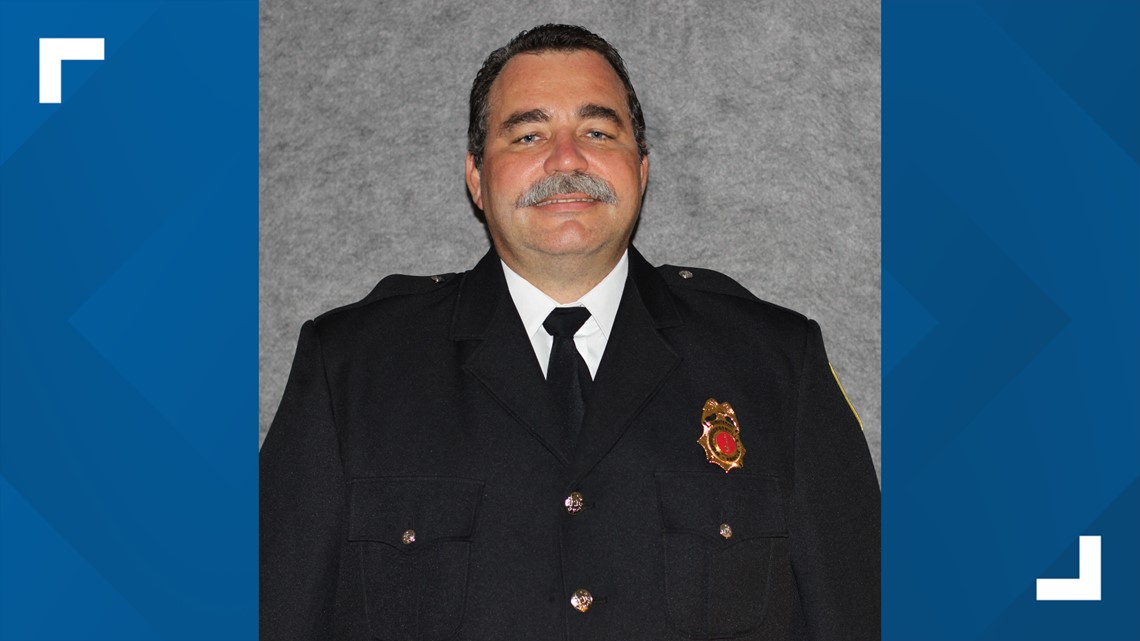 He is survived by his wife Malissa, three children and both of his parents.
"Not only did Captain Barber serve the City of Jacksonville in the Fire and Rescue Department, he also served his country in the United States Navy," JFRD said in a news release.
He received full fire department honors, the release says.